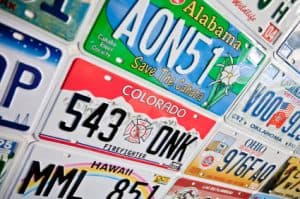 Here in Atlanta we have had our share of big traffic news. The I-85 overpass bridge collapse this past March brought our city into the national headlines, but also brought it to a slower pace. Drivers maneuvered around the collapse using detours. The cooperation of drivers and efforts by the Georgia Department of Transportation led to the recent reopening of this part of I-85 in time for the Memorial Day holiday. At the recent ribbon cutting ceremony, Governor Deal and the U.S. Secretary of Transportation Elaine Chao and others celebrated the opening of the 700-foot section of our highway that caused so much disruption in Atlanta. The rebuild included the removal of millions of pounds of debris, The rebuild took an impressive 54,000 hours of human construction time.
Amidst "I survived" parties, we are all grateful to have this portion of Interstate 85 open to traffic. Weather cooperated as the rebuilding process went forward. Patience has its virtues and Atlantans pulled together to get through this big inconvenience. Safety in the rebuilding process was top of mind for the contractor in charge of the project. Many safety inspections later, we are all relieved that the collapse is now part of Atlanta history.
As I-85 reopens and Atlanta drivers can put those detours in the rear-view mirror of local history, hopefully we will also hold on to the spirit of patience that got us through this challenge. The summer driving months and holidays are in full swing now. We will need patience and safe-driving to beat some of the harsh statistics that we find across the nation.
Memorial Day statistics for 2017 will be in soon. According to CBS news, this major holiday has led the nation in the number of fatal motor vehicle accidents between 2011 and 2015. The start of the summer driving season resulted in nearly 315 fatal crashes over Memorial Day weekend for those years. The National Highway Traffic Safety Administration (NHTSA) has collected statistics for many years and during the years noted, Labor Day averaged 308 fatalities and Fourth of July average about the same. These statistics make summer holiday weekend driving a bit daunting. And with economic recovery, there are an increasing number of vehicles on our roads.
Families will venture out this summer and road trips can be wonderful, memorable and fun for all. A Huffington Post blogger suggests a top ten list for making summer road travel a great experience. First on her list is preparation which might even include renting a larger vehicle to better accommodate you and the kids. Portable DVD players with headphones can make all the difference for long distances between stops. It is suggested that stopping on a fairly regular basis for potty breaks and leg stretching is a helpful way to keep the kids happy. Traveling at night is also a good way for the kids to get some of their sleep hours in. Family car games and singing can fill some hours on the road. Teaching kids about major landmarks will keep them interested and make their travel more memorable as they get older.
Family road trips to parks, historic landmarks and other locations of significance can teach our kids a great deal about our wonderful country. So please enjoy the summer travel season and keep your family safe and sound.
For over two decades, Scholle Law has represented accident and injury victims. We are here to help Atlantans and Georgians with help or guidance after an motor vehicle accident. We provide a free evaluation and we have the highest ratings for dedicated and quality legal representation and ethical standards. Please contact our law firm and speak with us about your situation at no cost to you.