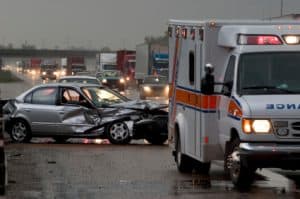 We recently posted a series about several motor vehicle technologies that are now, and will be in the future, helping to avoid accidents. These technologies provide information to drivers about potential dangers and can even control the vehicle to avoid a crash and injury. Some technologies are being developed based on the data that has been collected over the past decade about why car and truck crashes happen in the first place. There are varied circumstances that can be involved in a vehicle crash, and particularly a multiple vehicle crash. While we wait for these technologies to become more standard in our vehicles, we hope readers will be mindful of the things they can do to help avoid accidents.
The federal government has engaged in several studies to determine what happens just before a collision and to identify the critical reasons for motor vehicle collisions. In a large National Motor Vehicle Crash Causation Survey (NMVCCS) which took place over a two-year period, data was collected about factors leading up to collisions. The study looked at what the experts called the "critical reason" or the last link in the chain that results in a crash. The study was not assigning fault, but rather looking at the final snapshot before an accident. Many factors can lead to an accident and the "critical reason" is not the same as who is at fault for the event. Literally millions of incidents were studied and experts found that the critical reason or the final piece of the "crash causal chain" turned out to be what the driver did or did not do in response to the situation.
This underscores how important it is for drivers to be focused on driving and the road ahead and not on distractions. In many of these crashes, the final link was whether the driver recognized the event was about to occur or took actions to avoid the situation as it unfolded, that were important pre-crash events. Other factors can be involved in setting up the circumstances that make a crash more likely, the study zeroed in on this very last critical piece that ends in collision. Weather and technical vehicle issues were a much smaller percentage of the critical reason crashes occurred.
When we drive, we have to make many decisions in a short period of time. This is one reason why experts say it is so important to concentrate on driving while driving. And the study mentioned above would seem to support the importance of concentration. Sounds simple, there are more and more distractions drivers should avoid to stay safe.
Some of the top contributors to auto crashes, and the danger of serious and even fatal injury, are well-documented. In recent years, distracted driving has become a very big problem. Others on the road might be using their phones to text, talk and read. But if you don't do this, you can be better at avoiding those who are. If you see a vehicle that is weaving, this could be drunk driver or a texting driver. Avoid that vehicle. Driving under the influence or over the speed limit are also very high on the list of reasons crashes happen.
In recent years there has also been an increase in reckless driving … we see vehicles on the highway every day who treat the road as if they are in the Indie 500. These drivers are aggressive and dangerous. If you see a vehicle driving aggressively, try to get out of that vehicle's way and if possible, call 911. Road conditions can also be a major reason for a crash. Failing to drive more slowly in weather, fog or other conditions that make visibility more difficult can also end up in disaster and serious injury. Another very key element to safety is making sure your vehicle has proper tire treads, brakes and functional lights. These all add up to greater safety for the driver and his or her passengers.
Scholle Law reminds our readers to consider all of these factors when driving. And to get help if you have been injured in an auto, truck or motorcycle crash. We have helped motor vehicle crash victims for over two decades. We handle cases involving less serious injuries to catastrophic injuries, such as brain damage. These injuries can change a life and a family's quality of life. Our goal is help victims return to their lives as quickly as possible and to receive the money they should have from those responsible for their injuries.