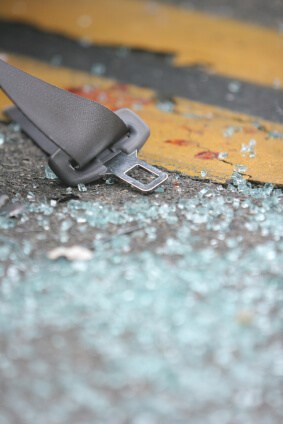 During my nearly two decades in law practice as an Atlanta wrongful death and personal injury lawyer, I have often represented victims of accidents that clearly could have been avoided. Today, the Atlanta area has seen another example of such an accident. Although we do not yet know the precise cause of an early morning Buckhead crash that has ended the lives of two motorists in our area, we do know that authorities are considering alcohol as a factor.
Georgia State Highway 400 in Buckhead was the scene of a terrible accident in which a driving was traveling in the wrong direction near the Atlanta Financial Center tunnel. The road had to be closed for several hours.
The initial reports from the Fulton County Medical Examiner's office late Wednesday morning identified a 24-year old woman who passed away at Grady Memorial Hospital after having entered the highway in the wrong direction. A passenger in her car was critically injured. According to early reports, they were not wearing seat belts. The woman crashed into an oncoming car. The driver of that vehicle has also passed away, but has yet to be identified.
Wrong way accidents are extremely dangerous often causing death as this morning's accident reveals. Although modern cars are now built to withstand greater impact which can reduce the potential for death and injury, accidents in our country are on the rise. And alcohol is often blamed for many wrong way accidents.
Sadly, the National Traffic Highway and Safety Administration reports that 2012 has seen an increase in deaths on our highways. It is estimated that in the first quarter of 2012, about 7,630 people died in motor vehicle traffic crashes. This represents a 13.5% increase as compared with the same period in 2011.
Currently there is little data on why this is the case. But it could be that driver safety issues are a major reason for the cause of this increase. It is suggested in order to bring these numbers down we will need to limit distractions, reduce impaired driving and promote a culture of safety among motorists. If the trend continues, the NHTSA statistics would mean that 2012 is the second largest year to year increase in traffic fatalities since 1975.
The only way this trend can improve is if drivers stay off the roads when they are under the influence, wear seat belts and stop driving distracted. I would suggest that all passengers get proactive. If you are traveling in a vehicle with a driver who is texting, talking on a cell phone without using a hands free device or otherwise unable to properly concentrate on the road, SPEAK UP and ask the driver to concentrate on keeping themselves and their passengers safe.
Please feel free to contact my law office at any time to discuss your accident or injury matter. There is no fee for this consultation. If you would like to read about what other clients I have represented say about my approach to them, their families and their legal matters, please feel free to click here. The Law Offices of P. Charles Scholle approaches cases differently than other law firms in that we pride ourselves on our close communication and care for our clients. We have offices throughout the Atlanta metro area and represent clients all over Georgia.