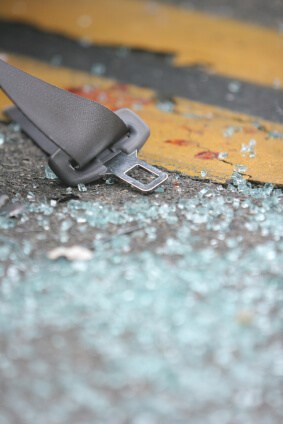 For decades now, Americans have known that wearing seat belts is the first line of safety when driving or riding in a motor vehicle. So it is disturbing that Fayette County, Georgia has seen two deaths in the recent past involving the failure to wear a seat belt. Officials have said these fatalities were avoidable and likely would not have occurred had seat belts been worn. As an Atlanta car accident lawyer, I have seen first-hand the consequences of the failure to wear seat belts. My clients who have been injured and families who have lost a loved one due to the failure to buckle-up live with the result of the risky behavior.
Only recently, a Fayette County single vehicle accident was the scene of tragedy. On a quiet Saturday evening about 6 p.m., a woman was driving her car through an intersection of Georgia State Highway 92 and Peters Road. She lost control of her vehicle, ran off the road and was ejected from the car.
The Atlanta-Journal Constitution reported the local law enforcement official stating that: "This is the second crash in Fayette County in less than 30 days where the decedents were not wearing their seatbelts, were ejected from their vehicles and suffered fatal injuries in what was otherwise a survivable crash."
Why would anyone driving a vehicle fail to buckle up? Why would anyone riding a motor cycle or scooter fail to wear a helmet? The families of those who have lost loved ones due to the lack of taking this simple safety measure, are asking this very painful question themselves at some point after a tragedy such as this. And our hearts go out to them as we too ask this question.
Georgia's seat belt law is codified at Official Code of Georgia Annotated section 40-8-76.1 and requires the use of seat belts in the front seat of motor vehicles except under very limited conditions. The use of safety restraints is required in Georgia for infants, toddlers, children and even teens regardless of where they are seated in the vehicle.
The use of seat belts is required in nearly every state in America. That is because they work and they save lives. The United States government has a click it or ticket campaign that demonstrates the importance of wearing seat belts. In most states, failure to wear a seat belt in accordance with that state's requirements will result in a monetary fine.
If you are in a major accident and you do not have your seat belt on, you can be seriously injured or die because you are more likely to be thrown from the vehicle or through the windshield. When you get into your vehicle, buckle up and tell your passengers to buckle up as well.

If you have been injured in an auto or other vehicle accident, please contact the Law Offices of P. Charles Scholle, P.C. for a free consultation. We have offices located throughout the Atlanta area and represent clients who have been injured or harmed in truck, auto, motorcycle and other motor vehicle accidents.