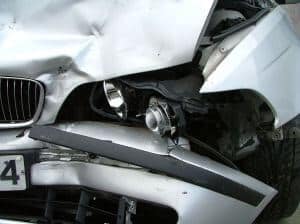 A truly devastating accident happened in Gwinnett County Friday night after four students left band practice at Southwest DeKalb High School. The accident left one student dead and two others in critical condition.
Seventeen-year-old Miles McBride was driving his 14-year-old sister, Carmen McBride, and two other students home after band practice. According to authorities, Miles swerved to avoid a dog in the road, but instead collided with another car, then flipped over into the roadside woods. Shortly thereafter, Carmen was pronounced dead.
The car's other occupants were also injured, two of them critically, and Miles McBride sustained serious injuries himself. The other car's driver and 3-year-old passenger were also injured, though thankfully not seriously.
Perhaps the biggest tragedy of this accident is its irony. The driver was trying to avoid an accident, not cause one. He didn't want to hurt the dog or his passengers, who could have been injured if he had hit the dog. But in trying to avoid one accident, he caused another, much more serious one–and as a result, his sister died. One can only imagine what he must be going through.

There isn't much of a lesson here, other than that the road is a dangerous place and we all must be as careful and vigilant as we can be. Could this accident have been avoided? Maybe not. We don't know whether the other car was even visible at the time McBride's car swerved. Clearly this Gwinnett County car accident was not intentional–accidents are, most of the time, just that. This is just one more example of the fact that danger is everywhere on the highway, and we must all do everything we can to minimize it, even if we can't always avoid it.
If a loved one of yours has been injured or killed in a Gwinnett County automobile accident, please don't wait to get legal help. The Law Offices of P. Charles Scholle are ready to hear your side of the story and help you get the compensation you deserve for your injuries. To set up an appointment for a free consultation, contact us online, or call us at one of our four law offices in Decatur, Duluth, Buckhead, or the Perimeter. Our seasoned Georgia car accident attorneys will do everything they can to see that you are back on your feet as soon as possible.