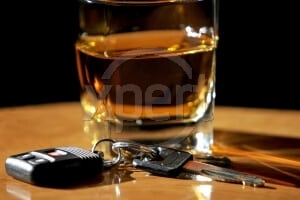 This week I read about two tragic DUI -related accidents in the Atlanta area. One critically injured a teenager, another seriously injured a baby. Both caused considerable monetary damage and heartache to families, and both could have been prevented simply by abstaining from drinking before driving.
In the case of the baby injury, the driver's intentions were good. Vehicle crashes are called "accidents" for a reason. Rarely are they borne from evil intentions; instead, they tend to be the work of a simple, honest miscalculation, which all too often is due to slowed thinking and reaction time–which in turn is all too often due to alcohol. In this case, the driver was swerving to avoid a dog. Unfortunately she was unable to account for the vehicle she ended up flipping over, which happened to have a baby inside.

Babies, of course, are especially vulnerable to head injuries, and you can't really predict when a car is going to hold a baby. Your best bet really is just to pay attention to the road–and not drive under the influence, ever.
The incident that injured the teenager was a suspected DUI; the driver has been charged, but no evidence has been found conclusive at press time. However, one fact that does stand out is that none of the occupants of the offending pickup truck, which flipped over and hit a ditch, were wearing safety belts. This is legal for now, but it won't be as of July 1. A small infraction compared to inflicting critical injury on another human being, but it should be noted nonetheless, or there will be a lot more charges against pickup drivers in the near future. And it definitely is notable in that the teen likely would not be in critical condition now if he had only been wearing his seatbelt.
If you or a loved one have been killed or seriously injured by someone driving under the influence, please don't wait to get legal help. Our tough Georgia DUI attorneys are experienced with cases involving drunk driving and other reckless behavior where it can do the most damage: on the road. To learn about your options in a free consultation, please contact the Law Offices of P. Charles Scholle, PC today.