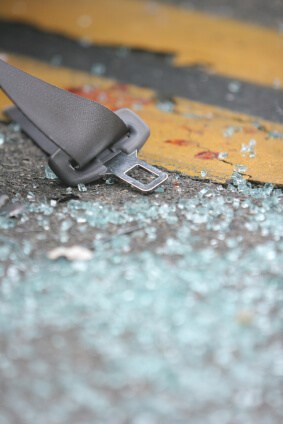 We are often reminded that during holiday seasons, whether the summer holidays, such as Memorial Day or Fourth of July or the winter holidays such as Thanksgiving or Christmas, there are more fatalities on our roads and highways than other times of year. Thanksgiving weekend is no different as it is a time for families and friends to get together and for many families that means road travel. This year, the National Safety Council (NSC) estimated that nearly 450 individuals would lose their lives in fatal traffic accidents. This number is actually lower than it has been in years past. They also noted that over 45,000 would end up injured mainly due to other roadway crashes.
The focus of the statistics and the estimating of injuries and fatalities is to reach the public to remind us all to be more careful than ever during this time of year. Holiday fun involves some stress, including late visits with friends and family, too much food and perhaps too much to drink and just plain holiday stress that leads to fatigue. If every driver buckled up over just the Thanksgiving holiday weekend each year, it is estimated that 150 lives could be saved just by doing this one simple safety measure.

It is difficult to imagine a more simple way to keep you and your family safe. Georgia is in accord with over 30 other states in our country in which drivers can be pulled over and cited for failure to click on the seat belt. The Official Code of Georgia Annotated section 40-8-76 requires both seatbelt use for adults and the use of proper restraints for kids. Kids' safety is an area of great concern in a crash situation. In Georgia, children who are under age eight are required to be in a car seat that is compliant with federal government standards. If kids aren't safely buckled into such a seat, the impact of a crash can be far worse for a child, as their weight and size makes them more susceptible to dangerous movement within the vehicle in a crash situation. To get more information on these requirements, visit the FAQ page at the Georgia Governor's Office of Highway Safety or by clicking this link.
Statistics in our state show that 50 percent of drivers and passengers who are involved in a crash after the evening hours starting around six o'clock, are not buckled into their seats. And statistically, younger men are more prone not to use their seat belts than women.
So, as the Thanksgiving holiday ends and the Christmas and New Year's holidays begin soon, we all need to do a safety check when we travel to make certain that we and our kids are as safe as possible in the event of a motor vehicle crash. That way, we can all enjoy the holidays with safety and security in mind.
If you or a family member have been injured in an auto crash, it is helpful to know you rights and remedies in the event that another driver or entity is the cause of the car accident. Please do not hesitate to contact me personally at my law offices, for a free consultation about your accident or injuries.