As a Georgia car wreck lawyer, I was pleased to learn that the federal government called a meeting among top government and private transportation experts to discuss the problem of distracted driving. As Fox News reported, the two-day Distracted Driving Summit ended Oct. 1 with a promise from Transportation Secretary Ray LaHood to make new rules against distracting use of handheld electronic devices while operating a vehicle. Speakers denounced a variety of driver distractions, but a major focus of the conference was the problem of texting and talking with cell phones while driving. A series of studies that appeared before the summit made the problem explicit, with one study finding that texting increased truck drivers' chances of a crash by 23 times.
No specific legislation emerged from the conference, although LaHood said the Department of Transportation would call for permanent rules against the use of handheld devices by people operating trains, buses and tractor-trailers. However, one of the speakers, Sen. Charles Schumer (D-NY), used the conference to endorse his federal legislation against texting and driving. The ALERT Act would require states to make laws banning texting and driving for all drivers or lose 25% of their federal highway funding. A similar law helped establish nationally consistent laws on drunk driving — and indeed, Schumer said texting is more dangerous than drunk driving. Federal research showed that an average of 800,000 Americans use hand-held phones while driving each day.
The research on texting and driving is sobering. The above study on texting and driving found that truck drivers took their eyes off the road for an average of five seconds while texting. That's enough time for a Mack truck at highway speeds to travel the length of a football field — without anyone behind the wheel paying attention.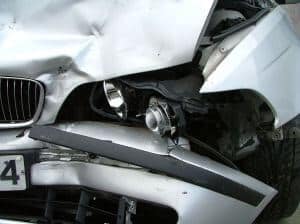 In another study, the University of Utah found texting increased the chance of a crash by eight times among students using a driving simulator. And federal research on actual crashes showed that nearly 6,000 people died from distracted driving in 2008. That's enough to convince me, as a Metro Atlanta auto accident attorney, that we should address this safety problem. Mobile devices have improved our lives, but we should never let those improvements come in exchange for lives.

The Law Offices of P. Charles Scholle represents clients in Metro Atlanta and throughout Georgia who were seriously injured or lost a loved one in a car crash that was no fault of their own. A car accident can seriously harm its victims physically and emotionally — but many people don't realize that it can also have a profound negative effect on their finances. The cost of medical care necessary to treat a serious injury can add up very fast, even for those who have insurance — and in many cases, the crash has taken a wage-earner out of work at least for a time. If insurance companies won't pay what they owe, this can overwhelm the finances of an ordinary family. Our Gwinnett County car crash attorneys help victims negotiate with insurers for a fair settlement — and, if necessary, enforce their rights in court.
If you or a loved one was seriously hurt in a motor vehicle crash in Georgia and you're not sure what to do next, the Law Offices of P. Charles Scholle can help. To set up a free, confidential evaluation of your case, please contact us through our Web site or call us toll-free at 1-866-972-5287.