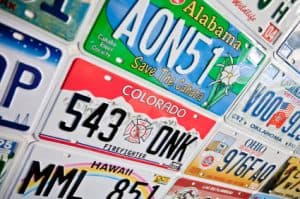 For some of us, the end of July means we are that much closer to the start of school. For those involved in managing and working on Georgia's road projects, some of which are funded by the federal government, the end of July is of great concern. This is because Congress hasn't yet extended the funding of the financial support provided to the states and many are watching the situation for developments and hoping for some reprieve. For some time now, Congress has provided only brief extensions to the funding. Of course, many road projects are key to driver and passenger safety, since unsafe conditions and deterioration can create hazards that result in accident or injury. One of the worst examples of the impact of aging infrastructure is the bridge collapse and fatalities in Minneapolis in 2007. The collapsed bridge was replaced only a year later with a new bridge that will ensure the safety of residents there for years to come. Dangerous conditions can put all drivers at risk of serious injury and worse.
The United States Department of Transportation has advised Georgia that the funds that support major highway projects here and around the country may be compromised.  The Wall Street Journal reported this week that money is running out and Congress has not funded the current programs. That means that MAP-21 which funds transportation improvements, will run out of money soon. That is of concern to our road and bridge safety as the projects include repair and replacement of infrastructure that helps us all keep safe on the roads.
The Atlanta Journal-Constitution says that Georgia's Highway Trust Fund which supports a significant number of Georgia's road projects, including bridges, is quickly running out of funds which will be spent by September. And to make matters worse, funds that support our mass transit system are also only available until October under the current legislation. It is reported that over $400 million and about 100  projects are stalled until the situation is more clear.
As with many Congressional moves in the recent past, the most likely scenario is an extension through the end of the year. But that is not ideal and leaves Georgia and other states holding off on important repairs to roads and bridges. The source of funding is at the heart of the issue … lawmakers are looking at various tax sources for funding, including raising certain taxes and better collection of existing taxes. But as elections approach, taxation is always a difficult subject for politicians.
Scholle Law is committed to the safety and security of all Georgians and others who travel on our roads, highways and bridges. We are dedicated to supporting the legal rights of those who have been seriously injured in accidents of all kinds. Please contact us for a free consultation after an accident or injury that might have been caused by the fault of another person or entity.