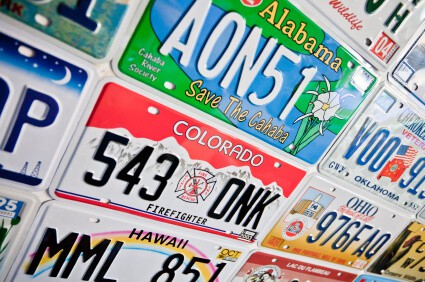 Our National Highway Traffic Safety Administration has some important safety information for families heading out for summer road trips. They have provided an interactive website for all to use as a reminder for the things you need for summer highway driving to avoid accident or injury. As an Atlanta motor vehicle accident lawyer, I agree with this advice. This post is the first of two in which I will share the advice provided by NHTSA for safe summer travel.
The first order of business according to NHTSA is to maintain your vehicle. Part of this includes such basics a getting oil changes when needed, checking your vehicle's battery and rotating the tires at proper intervals. Maintaining your vehicle under the manufacturer's recommendations is the best way to ensure that your vehicle is safe on the roads. No one wants to end up stranded on the highway with family or friends when you are on your way to Georgia vacation fun.
Several important safety checks are also recommended by NHTSA. These are things that we can do on our own without any expertise.
First, check your tires on a monthly basis, but particularly before a long road trip. NHTSA says that low tire pressure is the primary reason that tires end up failing on the road. Make sure to check your spare tire for proper inflation. Check your tires for tread wear. Bald tires are dangerous tires. If driving a larger vehicle such as an SUV with a higher center of gravity, it is very important that tires are in good condition since these vehicles are more likely to roll over in the event of an accident or when the tires fail.
Remember that tires should be checked when they are cold. Make sure that you haven't driven your vehicle for more than three hours before checking pressure. Hot tires will naturally read at a higher pressure level. Make sure that you have a good tire guage for this purpose. And check your owner's manual or your vehicle door frame for the proper inflation for your tires.
Don't forget the penny test for tread wear. If you take a penny and put President Lincoln's head down and facing you, you should not be able to see his head. If you can, you need new tires. Wear indicators on your tires can also be checked. If they are visible, it is very likely time to replace your tires.
Sometimes we forget to look under the hood of our own vehicles. But just looking for obvious wear and tear even the non-mechanic might be able to see signs of wear in hoses. Similar wear and tear happens with wiper blades. It is a good idea to test them by running your windshield washer to see whether they are cleaning properly. Visibility in a summer storm is critical, especially when traveling on highways with large trucks that kick-up water.
One of the key summer travel safety is to be certain your vehicle's fluid levels are where they should be. Make sure that your coolant level is proper. Cooling systems are particularly important for hot summer travel. Make sure that other levels are proper as well. These include such things as brake fluid, oil, transmission and windshield washer fluid.
Sometimes we forget to check the things we cannot see. Your vehicle's lights need to be working properly. To test these, get another family member to help. Make sure your brake lights and back up lights are functioning properly. Head lights and turn signals also need to be in proper working order to ensure your safety. Your brake lights must be functioning properly when you are towing a trailer — make certain that they are by checking them before you get on the road.

We want you to be safe on Georgia's roads. If you or a loved one is involved in a vehicle accident, get the help you need by contacting me at my law offices for a free consultation about your legal rights. There is no obligation for the evaluation and it will help put your mind at ease.