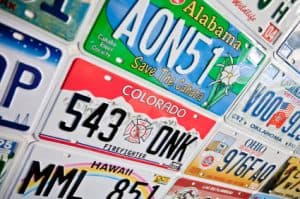 Memorial Day is coming up soon. Many families and friends will get together over the weekend for picnics and cook outs. Many Americans will also visit cemeteries to honor those fallen fighting for our country — the original and still the poignancy of this holiday. Its a good thing to remember the origins of the holiday which used to be known as Decoration Day. It began after the Civil War, but was extended to WWI and those wars that followed. Although it is a time for fun, it is also a time to visit the graves of those who have served our country and honor their places of rest by leaving flowers or a flag. If that is not possible or preferred, telling our kids about those who fought for our freedom is another way to honor their memories and their service.
The holiday has become the unofficial start of summer. It has also become the official start of the travel season. Nearly 40 million Americans will get on the roads or otherwise travel over the Memorial Day weekend. In Georgia alone, over 1 million Americans will be traveling. We thought it would be a good idea to share the information we learned about regarding the most congested times to travel and the best times to travel around the Atlanta area. According to the information collected by the Atlanta Journal-Constitution, Thursday, Friday and Tuesday and the worst travel days. Most the the travel times are from mid-morning to afternoon. Tuesday afternoon is statistically the most congested time of travel. The best travel days include Saturday and Sunday.
Memorial Day weekend is also known for heavy travel around the country which can lead to higher rates of accident. To address the concerns about road safety, Michelin and AAA have announced their "B.E. S.A.F.E" effort. The focus of this program is helping motorists to avoid break downs on the road that might be avoided with some planning and to remind drivers of basic road safety.
B means "begin" by checking out your vehicle to ensure that basic things are in good condition. The hoses, fluids, tires and lights should be checked. E is to "employ" the penny test to make sure you have sufficient tread. S is for "stay safe" by checking tire pressure, including the pressure in your spare. A to to "avoid overloading" your vehicle. F represents "focus" on the road. Inattentive driving leads to accidents. This includes using tech while driving, but other things like reaching around to the back seat to deal with kids or snacks. The AAA recommends stopping on the roadside or a rest stop for snacking and managing kids needs. E is for "emergency preparedness." This includes having things in your vehicle like a first aid kit, flashlight and emergency flares or other warning lights. Please remember to drive safely this Memorial Day Weekend.
If you need assistance after an accident of any kind, contact Scholle Law for guidance. We represent accident victims and most often work on a contingency fee basis. so that we only get paid after you get paid for your injuries or property damage. We investigate our cases with experience and tenacity and have served the Atlanta, Georgia region for over two decades.