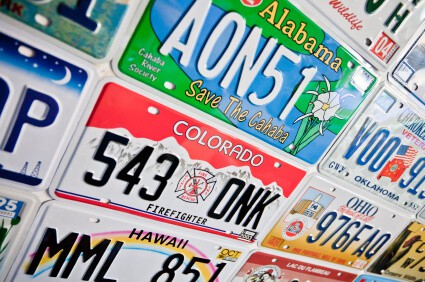 By now, most of us are aware that General Motors has had some explaining to do regarding the millions of vehicles it has recalled in recent months for various problems. Some of these problems could cause death or injury and already have in various accidents and situations. The company has had a rough time dealing with the negative publicity and Congressional interest in the culture that may have allowed these defects to creep into their vehicles. The company went through a bankruptcy and emerging from that with a new Chief Operating Officer, the company was also quickly hit with millions of recalls for a variety of defects in parts and systems that could cause serious injury and reportedly already 13 deaths related to faulty ignition switches. The company is hoping to recover from all of this by instituting a different culture, internal inspectors and other functions that are intended to begin a sea-shift in the company's culture.
Earlier this spring, CEO Mary Barra testified before the House Energy and Commerce Oversight and Investigations Subcommittee. She took over the company lead in January of this year and although she has worked at the company for decades, she has committed to ensuring that it begin a new culture that is more focused on safety. She has reportedly begun an internal investigation and has issued a direct apology to Congress and effectively to the American consumer and those whose loved ones lost their lives due to faulty ignition switches that caused the deaths of thirteen people in vehicles built in about 2000. These catastrophic defects essentially turned off the ignition suddenly which in turn left those in the vehicle without air bag protections, braking capability and power steering.

The most recent GM vehicle recall announcement was made last week. These include the Buick Enclave, GMC Acadia, Chevy Traverse for issues with seat belts that can fail over time. These defects are said by the company to have to potential to cause injury in a motor vehicle accident. Another set of vehicles were recalled due to faulty cables with the shift mechanism in the Chevy Malibu and Pontiac G6 vehicles. This issue has already caused nearly 20 accidents. Over one thousand 2015 Cadillac Escalade and Escalade ESV's are recalled for a problem with partial inflation of the front passenger air bag system in a crash, leaving the passenger more vulnerable to injury in a car crash. And lastly, a small number of the Chevy Silverado HD and GMC Sierra HD pick up trucks have a potential fire hazard which the company has said have not caused injury at this point, but could if left without correction.
When a motor vehicle does not function as it should in an accident or when it is simply being operated, the result can be serious injury or death. If you or a loved one has been injured in an Atlanta car crash or other vehicle accident, Scholle Law is here to support and guide you and your family through the legal and medical issues that can arise. Please contact our law firm for a free consultation regarding your accident or injury.