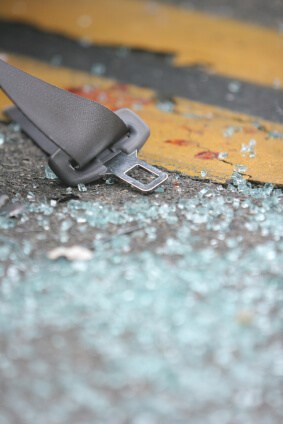 We have posted in the past about hit-and-run accidents in the Atlanta metro area. These seem to be on the rise, but they are no less illegal than they were the last time we shared stories of this crime. In the past two decades, I have observed more and more of this type of crash in my law practice as an Atlanta injury lawyer. It is distressing for our communities.
Over the past few days, two significant hit and runs have been reported in our area. As Independence Day celebrations are coming up, there is a concern that those out and about on Georgia's roadways be aware of compromised drivers who might be under the influence. With the holiday coming, authorities are looking out for compromised drivers and those who hit-and-run.
As noted, hit-and-run accidents have been reported in two separate instances in our area. In one tragedy, the Cobb County police are looking into a pedestrian death which occurred in the early-morning hours June 30th, at a gas station near Factory Shoals Road and Mableton Parkway. A man in his late 30's was hit and taken to Grady Memorial Hospital. He was pronounced dead after being hit.
Early reports indicate a possible altercation in which the victim had been "jumped" according to neighbors. They report that the victim may have been hit by the men when he ran into the street trying to get away from them. There is no police confirmation of this story.
The vehicle involve is thought to be a red Honda Accord which would have sustained damage. Authorities want citizens to call in with any information about a vehicle fitting this description.
In another hit-and-run, a motorcyclist was hit by the driver of a white Jeep Grand Cherokee in Sandy Springs. The motorcyclist is in critical condition after the Jeep turned in front of his bike. The driver fled and police are trying to locate that person, using pieces of the jeep that were left behind after the crash. Police only know that the Jeep left the scene going westbound on I-285. The Jeep's grill and front bumper are missing from the vehicle. Anyone with information is asked to contact the Sandy Springs police.
Georgia law absolutely prohibits hit and run after a vehicle crash. A hit-and-run that involves injury or death is even more serious than one that only involves property damage. The Official Code of Georgia Annotated section 40-6-270 says that not only should those drivers involved in a crash assist at the scene, that driver should also make sure the injured person is cared for by medical help. Many do not realize that it is also the duty of someone who has been involved in a crash to actually take the injured person to get medical attention if law enforcement does not arrive.

If you or a loved one has been injured in a vehicle crash, please contact me for a free consultation about your legal rights. You may be entitled to bring a lawsuit against the person or persons responsible for your injuries.