On the 15th, a Gwinnett County judge passed sentence on two drivers jointly responsible for a Lawrenceville DUI car wreck that killed three passengers early one morning in January 2008. The drivers, Sia Johnson and Darcy Hicks, both of Lawrenceville, had left the same party and were both driving intoxicated when the pileup occurred.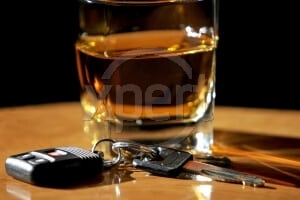 The first one to crash was Hicks, who passed Johnson's car, lost control and hit an oncoming minivan (whose driver was fortunately unharmed), then tried to leave the scene of the accident. Directly after this, Johnson crashed her car, killing all three of her passengers.
According to Assistant District Attorney Jon Setzer, Hicks was acquitted of vehicular homicide charges but convicted for DUI, reckless driving and failure to stop at the scene of the accident. He was sentenced to six months in prison. Johnson, meanwhile, having pleaded guilty to vehicular homicide earlier this month, was sentenced to 12 years for the deaths of her passengers.

These sentences, and the tragic deaths that preceded them, serve as yet another warning that driving in Georgia under the influence of alcohol or drugs is a decision that is never worth the risk. Each time an intoxicated driver gets behind the wheel, he or she greatly increases the likelihood of fatality not just for themselves, but for everyone else on and near the road. Driving under the influence is absolutely a choice, and those who make it must face severe consequences. After all, the people they kill, and the families of those people, don't get a choice at all.
If a loved one of yours has been killed in a Georgia DUI car accident, your grief and anger are more than understandable. At the Law Offices of P. Charles Scholle, our compassionate wrongful death legal professionals are ready to help you sort out what comes next. With decades of experience fighting successfully for the victims of Gwinnett County DUI accidents, we're well prepared to show you your options and guide you through each step of the legal process so you can get the compensation you're entitled to.
To learn more, please feel free to contact us for a confidential, free consultation at one of our law offices in Duluth, Decatur, Buckhead or the Perimeter. We'll do everything we can to ensure you get back on your feet as quickly and painlessly as possible.