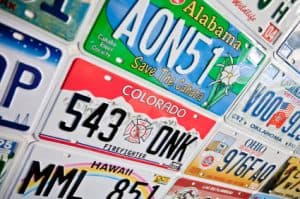 Georgia Bridge Safety Gets a Closer Look
We have heard time and time again in recent years that across the country our infrastructure is in need of major repair. Georgia is undergoing a $10 billion investment to our infrastructure which should help avoid serious or fatal Georgia injuries. Although the improvements will take time to complete, they are a welcome development. One area of concern has consistently been Georgia's bridges. The Atlanta Journal-Constitution reports that the federal government has published alarming statistics about America's bridges as well. The fact is that ten percent of America's bridges are in disrepair. About five percent of Georgia's bridges are said to be "structurally deficient."
Over the next year and a half, many of Georgia's bridges will either be replaced or repaired. Over 100 replacements are expected and about 300 repairs. Georgia's Department of Transportation says that a bridge found to be unsafe for use will be closed. They also say that the inspection rate in Georgia is well beyond what the government requires. But as we learned from the bridge failure in Minnesota several years ago, Georgians driving on some of the bridge's identified to be more problematic, could suffer injury. Although authorities say that Georgia's bridges in the "structurally deficient" category are not about to fail, it certainly gives us all something to think about. When we cross our region's bridges we want to know that we are safe. Many of us travel across our bridges day and night, on a work commute or with our families.
Bridges Across America Need Repair or Replacement 
The American Road and Transportation Builders Association has reported that 10 percent of the nation's bridges are also "structurally deficient." USA Today notes that we cross these bridges over 200 million trips per day. Although Georgia's bridges need help, the most deficient are found in Iowa, Pennsylvania, Oklahoma, Missouri and Nebraska. Although Congress has allocated funds for the bridges, some say it is not enough to get the work done. The concern is that states may hold off on some projects out of concern that there will not be enough money ongoing to complete all the work that is needed. At the rate of investment now, the projects needed to be funded would take over 20 years to complete across the country. Meanwhile, more bridges are aging.
One of the most well-known bridges that is corroding to a dangerous degree is the Memorial Bridge going into Washington, DC. We will keep readers posted on the developments in Georgia and around the country as the work gets underway this spring.
Bridge and road safety is critical to highway safety. That, in turn, is critical to ensuring that travelers are safe from avoidable injury or worse. If you, or a loved one, has been injured in a motor vehicle accident Scholle Law can help. We are here for evaluation and consultation at no charge to you. And, if you have a case, we get paid when you get paid for your injuries and other damages.