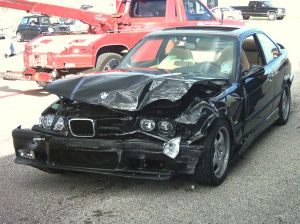 As a Greater Atlanta car crash attorney, I am pleased to report that there were mercifully few St. Patrick's Day DUI arrests and injuries this year in Gwinnett County. However, there were a number of automobile accidents last week that no one could have predicted.
The most ironic of these took place in Cobb County on I-20. U.S. Marine Gregory Suedmeyer and his wife Katelyn were on their way home to Huntsville, Alabama from Camp Lejeune, North Carolina. The Marine had been stationed there after recently returning from active duty in Iraq. But what should have been a celebratory ride home turned tragic when the Suedmeyers' car was struck by a truck being driven the wrong way down the highway by Georgia resident Bruce Joseph Quayle, 71. The Marine was killed in the crash, and his wife sustained critical injuries. Their family dog, riding in the back of the car, was also killed.

As a Georgia auto accident attorney, I've seen my fair share of wrecks…but among the senseless tragedies, this one stands out. Warrants have been issued against Quayle for DUI and vehicular homicide, but the damage has already been done. It goes to show that you never can predict when a reckless driver may take your life or health from you.
If you or a loved one have been injured or killed in an auto accident, help is available. Please contact the Law Offices of P. Charles Scholle, P.C. for a free consultation, and see how we can help you get compensation you deserve.