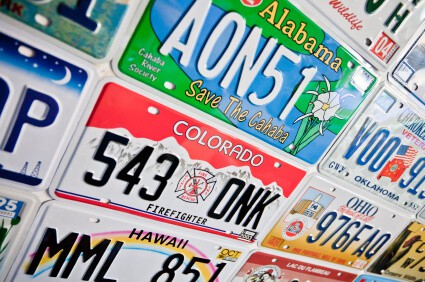 As promised, this is the second in a two-part post regarding the National Highway Traffic Safety Administration's advice to summer road travelers. These tips could be critically important in keeping you and your family safe and sound on Georgia's and America's highways.
The work I do as a Gwinnett County car accident lawyer has informed my concerns about these issues. Sometimes accidents occur because drivers have failed to take the necessary precautions before they get on the roads.
I have represented many injured victims who have been harmed by the negligence of another driver who has failed to make sure their vehicle is operating correctly or is safe for the roads. Whether driving a vehicle that has unsafe bald tires or braking problems, these negligent drivers could have saved themselves from an accident had they taken the time to ensure their vehicle was safe for road travel. As we noted in our prior post, making sure that all your vehicle's fluid levels, brakes, lights and other mechanical issues are in proper order.
It is also important to keep you and your family safe by making sure that simple precautions are taken. One of the most important reminders for summer car travel is never leave your child or children in the car alone. Never leave them in the car with the car running and do not leave them alone in the car with the car engine off. Both are dangerous. It takes only a very few minutes for a car to heat up in the sun. Many infants and children lose their lives during the hot summer months when parents do a quick errand and leave the kids in the car. It is not worth a lifetime of pain for a quick trip into the convenience store without the kids.
Summer travel can be tiring, especially when we have other family members in the vehicle and we are taking care of their needs on a long road trip. NHTSA says staying focused while driving is really important to your family's safety. The most important thing for drivers is to avoid fatigue and to do this, schedule breaks along the way. Do not try to push through hours of travel to reach your destination. Stop not only for food or water, but also for time to stretch a bit and let the kids take a break from the car as well.
If you are feeling too tired to continue, find a place to stay overnight and get the rest needed to drive safely. It is also a good idea to share the driving duties with other competent drivers in your family.
As we all know, the warmer weather means that more motorcyclists, bicyclists, and pedestrians will be out on the roads. We need to remember to share the road with all. Be aware of the potential for motorcycles at intersections, since this is the location of many motorcycle crashes with other vehicles. Motorcycles are much lighter than other vehicles and can stop more quickly. That means that keeping your distance behind a bike is more important so that you can stop if the motorcyclist slows down or stops in front of you.
Summer months means that more pedestrians are out as well. Make sure that you expect the unexpected and know that often pedestrians are difficult to see at night or in bad weather. Stop for pedestrians when they are walking across the street, whether in a crosswalk or not. Sometimes we see vehicles zooming through intersections even when other vehicles are stopped for pedestrians. This is a recipe for disaster.
It goes without saying that all drivers must pay attention to their driving. If you are sharing the driving, talk about the importance of avoiding distracted driving. The use of cell phones, texting while driving and other such activities is dangerous and can lead to an accident.
We all should know by now that buckling up is vital to the safety of everyone in your vehicle. From proper child seat safety to adults being strapped into the seats, every person in the vehicle must be buckled up not only to avoid ejection in case of a collision, but also in the event that your vehicle is struck by a drunk driver.
Keep a roadside safety kit in your vehicle. You can pick up a first aid kit at your local pharmacy. In addition, having operative flares, a change of clothing, drinking water and extra wiper fluid are all helpful. Even though you might have a GPS system, you cannot always rely on these when you are traveling away from home. Good old fashioned maps are a good thing to keep in your glove compartment.

Please be safe on your summer family vacation travel. If you are involved in a collision and need guidance or assistance after an accident, please contact me at the Law Offices of P. Charles Scholle, P.C., for information about your legal rights. This evaluation is absolutely free and there is no obligation at all.