As a Georgia defective product attorney, I was pleased to see an announcement Oct. 5 of the largest U.S. recall in Toyota Motor Corp.'s history. According to an Oct. 5 article by the Associated Press, Toyota is recalling 3.8 million vehicles because they have floor mats that, if not properly secured, may cause the gas pedal to stick, leading to uncontrollable speed that can cause a deadly crash. Drivers of the affected vehicles are being asked to remove the driver's side floor mats and wait for Toyota to call them in for a more permanent solution, still in development. More information is available from Toyota's press release, or consumers may call the federal National Highway Traffic Safety Administration's hotline at 1-888-372-4236.
The vehicles affected by the recall include:
2007 – 2010 Toyota Camry
2005 – 2010 Toyota Avalon
2004 – 2009 Toyota Prius
2005 – 2010 Toyota Tacoma
2007 – 2010 Toyota Tundra
2007 – 2010 Lexus ES350
2006 – 2010 Lexus IS250 and IS350
Unfortunately, the recall was prompted by a deadly accident that took place in San Diego in August. California Highway Patrol officer Mark Saylor and three members of his family died when the pedal became stuck on their Lexus ES350. People inside the vehicle called 911 for help, but couldn't stop the vehicle before it reached a speed of 120 mph. They hit another vehicle, then fell from an embankment and rolled several times before bursting into flames. Toyota's press release included instructions for drivers in this situation to pull away the mat, brake, shift into neutral or turn off the engine.
As a Metro Atlanta product liability lawyer, I'm impressed that Toyota has taken what seems like reasonably quick action on this problem. In the past, manufacturers have not always been quick to order a recall, even when the safety problems were real and undeniable.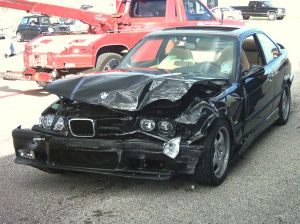 You may remember the Bridgestone/Firestone tire recalls of 2000, which primarily affected Ford vehicles. The tires were unreasonably likely to fall apart (tire tread separation), particularly at high speeds, due to a manufacturing problem. In that recall, safety advocates claimed that Firestone undertook a "documented coverup" of problems that reached back into the mid-1990s or earlier. This claim is controversial, of course, but if there was a delay, it undoubtedly helped raise the death toll to an estimated 40 to 120 — far more than the four deaths documented so far in the Toyota recall.

In most of the auto accident cases our Gwinnett County car crash attorneys handle, the crash was caused by a driver who made an irresponsible choice like drunk driving, or simply failed to pay attention. Accidents caused by flaws in a car or one of its parts are rare, but unfortunately, they do happen — and when they do, they can affect even the most careful drivers. When manufacturers sell us unsafe products, the Law Offices of P. Charles Scholle can hold them legally responsible for the results, including all of the financial costs of an accident as well as the devastating injuries and pain. Even if there was no cover-up, all manufacturers are legally obligated to make sure their products are safe to use as intended.
The Law Offices of P. Charles Scholle offers free, confidential consultations for all potential clients. If you were hurt by an unsafe consumer product, or lost a loved one, and you'd like to learn more about your legal options, please call us toll-free at 1-866-972-5287 or contact us through our Web site today.