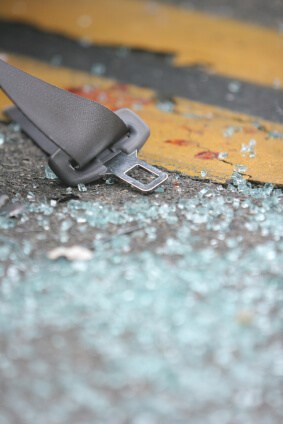 The Rockdale County sheriff's office has suffered a blow early in this new year after one of their deputies has been arrested while off duty. She has now resigned from her position. The basis for the arrest involves allegations that she was driving under the influence of alcohol which is alleged to have caused a crash that resulted in injuries to two others traveling with her. Another more minor charge against her is failure to maintain her lane. Apparently the vehicle she was driving left the road and hit some trees. Sometimes when an accident involves local law enforcement, the local authorities will request the Georgia State Patrol to get involved to ensure the investigation is neutral and unbiased. That is what happened here. The injured passengers went to an Atlanta facility for medical support. Those involved have said they are grateful that there were no fatal injuries involved.
In general, the Official Code of Georgia Annotated section 40-6-391 prohibits driving under the influence of drugs or alcohol. There are increased penalties for repeated convictions of this crime. Additionally, punishment for crimes involving the endangerment of children while driving a vehicle under the influence are governed by Official Code of Georgia Annotated section 16-12-1 (d).

Another serious accident involved injury to a pregnant woman and child earlier this week. The accident occurred in Smyrna and involved two vehicles. Police are seeking witnesses that might have seen this crash. Because no witnesses have been interviewed, they need information to piece together what happened in this incident. In this situation, two children had to be taken to the hospital and one is still hospitalized. The pregnant woman is also still receiving hospital care and is said to need surgery.
This situation begs the question, is it necessary to stop when we see an accident? When you see an accident in which you are NOT involved there is no requirement that you stop and assist the victims or provide information. However, if you believe that you have witnessed an accident in which someone was seriously hurt, it is important to contact 911 for emergency help. There is no duty to do so, but it is the right thing to do.
When you ARE involved in an accident you must stop and attempt to safely pull over to the shoulder of the road. After you have pulled over, it is important to put out flares if you can do so safely. This could help keep those involved safe. It is also necessary under Georgia law to assist anyone injured most often by contacting medical support through a call to 911. It is never appropriate to leave the scene of an accident involving property damage or personal injury until you have attended to anyone who is injured and provided insurance and other information. Even if you do not believe you are at fault, it is necessary that you provide this information.
After an accident, you might be dazed and confused even if you think you are fine. You do not have to answer any questions from other drivers or passengers or even witnesses, about what you think happened. It is best to wait to share this information, unless the police or other law enforcement authorities ask you to provide this. It is also important to get any witness information you can at the scene. If a witness is willing to tell you what they saw, that could be helpful to you later.
If you have been involved in an accident that may have been caused by the negligence or recklessness of another person or entity, it is important to get help quickly. Please contact me at my law offices for an evaluation of your situation at no cost or obligation. Do not try to manage an accident on your own, you might end up saying and doing things that compromise your own rights.