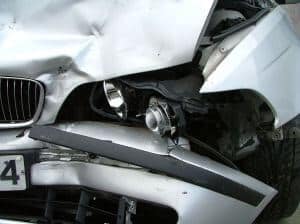 Practicing as a Gwinnett County, Georgia auto crash lawyer for nearly two decades, I have become aware of some statistics that simply do not change. Georgia parents need to know about these statistics whether your children are driving yet or not.
Did you know that the statistics on teens driving teens are very alarming? Georgia families really need to pay close attention to these statistics to avoid accidents and injuries to their teens.
The Centers for Disease Control here in Atlanta, Georgia notes that "motor vehicle crashes are the leading cause of death for U.S. teens, accounting for more than one in three deaths in this age group." That is a statistic worth pondering for a while. More specifically, in 2009 alone it is said that every day in our country eight teens between 16 and 19 lost their lives in car crashes.
Statistics show that the risk of car crashes is greater for teens in the age group between motor 16- to 19-years-old. They are most at risk their first year of driving. Unfortunately, the motor vehicle death rate for male drivers and passengers ages 15 to 19 was almost two times that of female teens.
Teen driving teens increases the risk very significantly. Only this past weekend we read about a crash in South Carolina in which a 19 year-old driver with other teens in the van he was driving careened off a mountain road and some teens were injured.
Some of the adverse risks are due to the fact that teens can often underestimate dangers and hazards, are more likely to exceed the speed limit that adults, and travel closer to the vehicle in front of them than adults. Other factors include the use of alcohol and the failure to use seatbelts, especially when they are in the car with other teens. The most dangerous times for teens to drive is on the weekend.
There is some good news. Teen motor vehicle crashes are preventable, but action must be taken to avoid having your teen become a part of these statistics. There are some very clear and simple strategies that can save young lives.
The proven methods that have been shown to make teens safer driver includes the implementation of comprehensive graduated drivers licensing (GDL) programs which have been shown to reduce to nearly 40 percent, the risk of fatal and injury crashes in young drivers.
In Georgia, we have a graduated driver licensing (GDL) program and Joshua's Law which we have discussed in prior posts. Our licensing program is intended to delay full licensure to provide teens an opportunity to mature into their driving experience under conditions that present less risk. Parents can do a great deal by enforcing their teen's restrictions under the law.
Under Official Code of Georgia Annotated section 40-5-24 residents who are at least 15 years of age may apply for an instruction permit which allows the teen to drive for "two years when accompanied by a person at least 21 years of age who is licensed as a driver for a commercial or noncommercial Class C vehicle, who is fit and capable of exercising control over the vehicle, and who is occupying a seat beside the driver."
Even at age 16 and after holding a permit for one year and passing a driving test, other restrictions still apply and include a prohibition on driving between the hours of 12:00 Midnight and 6:00 A.M. and limitations on who can be in the vehicle with the teen over a period of the first year and one half.
Before teens can receive a license they must compy with Joshua's Law.
To learn about the ways to comply with this law, please click on the link above. We have previously posted the very specific requirements of this law.
The Law Offices of Charles Scholle specializes in serious injury and accident cases. These accidents require expertise and experience to build a legal case. Please contact my Gwinnett County and Atlanta area law offices if you have been injured in an accident in the Atlanta, Georgia area. I will consult with you at no charge to evaluate your vehicle accident rights and remedies.