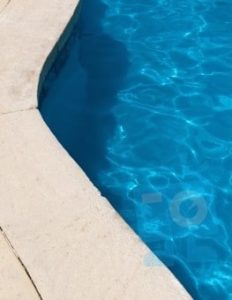 All parents and caregivers know the joy children have around water. Water play is something kids look forward to as the weather warms up. A recent incident reminds us of the dangers for injury around water, especially for toddlers and children under the age of four. This spring we are already learning of tragic situations in which toddlers wander into their own yards, or those of friends or relatives, and are found too late. Across the country children have been found unconscious or drowned, like the two-year old toddler who lost his life last week in Virginia. This is not an easy subject to think about, but it is truly critical that we all focus on the dangers of pools, lakes and even bath tubs and little ones.
The statistics for small children and unintentional drownings are stunning. Drowning is the leading cause of death for children under the age of four. For young children, the statistics show that swimming pools are the most common location for these tragedies. When children are found unconscious in a pool and survive, there can be incredibly difficult challenges, such as brain injury. The Centers for Disease Control note that half of non-fatal submersion victims can suffer various cognitive disabilities that can be quite severe and life changing.
The risk factors for child drownings are varied. One of the major risk factors for young children are insufficient or open barriers or fences and lack of supervision. Most jurisdictions require significant barriers or pool covers to keep kids and adults safe. If those barriers are inadequate or left open, or if covers are not secured, toddlers can find their way into the pool area and will often be attracted to the water. In most recent drowning incidents, the adults at home were totally unaware that the child found his or her way to the pool. This leads to the other big issue with toddler drownings … lack of supervision.
Whether an adult becomes distracted or believes the child is safe in the home, and perhaps napping for example, the outcome in these situations is tragic for everyone. Experts recommend the installation of four-sided pool fencing that separates the pool from the yard and the house. Latches for gates should be high enough that kids can't reach them and on a spring so they close on their own and open outward. There are various alarms that can be placed on the child, on the doors to the home and in the pool to alert adults that the child is in the pool. It is also recommended that all pool toys are put away when not in use. These can attract little ones and might cause them to be more interested in getting close to the pool.
Both children and adults can lower the risk of drowning by taking swimming lessons. Even adults who know how to swim can take a refresher on treading water and kids can learn how to do this as well, even little ones. Additionally, CPR skills can save a life. As we all know, seconds matter in these situations. Knowing CPR can often help keep a child safe while waiting for medical help to arrive. So find a CPR class and take it. It is a great skill to have for emergencies of all kinds.
Here at Scholle Law, we look forward to summer fun and yet we are always mindful of safety concerns. We want our readers and all Georgians to have a safe summer with family and friends.
If you are involved in an accident or injury and need guidance or help, please contact our offices for a consultation with one of our skilled legal team members. We are dedicated to helping Atlanta area residents with their accident or injury matters and with recovering what they deserve.