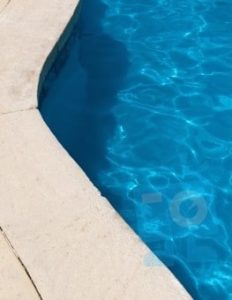 Summer safety reminders can help us better enjoy the summer months with friends and family. There is no more sobering reminder than pool and water safety as parents and kids spend more time around water sports and water activities. The tragic drownings we learn about every year, help remind us that we must always pay attention as kids swimming and play around water can quickly lead to drowning and injury. It is a tough statistic to think about, but the fact is that when a child drowns it is almost always within five minutes of a parent or adult or caregiver having just seen the child. That is all it takes. Five short minutes with eyes off a child near water and tragedy can occur. About 88 percent of child drownings happen within this time frame.
One of the more common ways a tragic drowning or serious injury can happen is when a kid's clothing or hair is caught in the pool's drain. One small tool can help avoid drownings in certain circumstances. Keeping an emergency pair of scissors near a pool, but out of reach of children can help save a life. Safety experts say that having an emergency scissors in close proximity to the pool can help bring the child back to the surface before tragedy strikes. Pool drains are a silent culprit in the mix of kids play around swimming pools. Being aware of this and ready in case of emergency is key to potentially saving a life.
The Centers for Disease Control here in Atlanta, Georgia maintain statistics related to these accidents. For the last ten years or so, America has averaged about 3,500 fatal unintentional drownings per year. This does not include boating drownings which take about 300 lives on average per year. The tragic statistics are that about one-fifth of these drownings are kids. And sadly, when kids are under water for some period of time, but survive, they often suffer serious brain injuries and disabilities.
Although swimming pools are the location for most child drownings, open bodies of water are also dangerous. Boating and swimming in open water is safer when kids and adults are wearing flotation devices. Another simple way of avoiding a drowning tragedy is teaching kids to swim and to tread water while waiting for safe rescue. Adults also need to learn and maintain their safety skills. Adults can help keep their families and friends safer around water by learning swimming skills, treading water skills and CPR. CPR has been shown statistically to help save lives, even when a bystander is present who knows this basic skill, the victim can be supported and possibly saved from injury or death using CPR as soon as possible after a water incident.
There is no better way to keep kids safe than to have close adult supervision. When adults are enjoying one another's company and there are kids playing near water, it is wise to assign one adult to watch the kids. Take turns with your friends being "on duty" for the kids play so that there is never a gap in the supervision. As we have said, it only takes five short minutes for tragedy to strike, so having one adult rotating the kid-watch at all times is really an important safety measure that cannot be underestimated.
Scholle Law wants to ensure that you and your family have a safe summer. Please contact us at any time if you have questions or concerns about an accident or injury. We are here to help provide legal representation and support for kids and adults when they need it most.