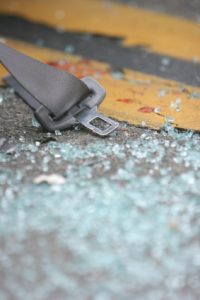 Iconic American motor vehicle manufacturer General Motors has recently agreed to pay $900 million for its failure to disclose a serious issue with a critical auto part — an ignition-switch with a defect that is alleged to have caused over 100 deaths and nearly 300 injuries. The faulty switch could cut power and cause airbags to fail in serious crashes. The company has had a lot to answer for with regard to this defective part after it was discovered that the company knew the ignition switch was unsafe and yet still allowed it to be installed in their new vehicles for many years.
Among other charges brought by the United States Justice Department, GM was said to have engaged "in a scheme to conceal a deadly safety defect" from the public and governmental agencies. Although no individuals have been charged with any crimes, there is no assurance that eventually some will be named. The internal cover-up was widespread in that not only the company's engineers, but management and others knowingly allowed the defective part to be used for more than ten years.
As is often the case with government settlements, the company has now made an admission that it engaged in false marketing, claiming that their vehicles were safe when they were not. Under the law, that is called fraud. The fraud occurred within GM's corporate offices and the culture allowed it to continue for many years. As a result, people lost their lives in preventable auto crashes … people who had futures that would have been brighter had the company been honest. That is a tough one to cope with for the families of those killed or injured by the defective ignition switch, some of whom who have filed various personal injury actions after the injury or deaths of their loved ones and did not accept settlements offered by GM.
According to reports, the current GM CEO, Mary Barra, recognizes the weight of the auto-maker's tinged legacy. She has taken to re-tooling the corporate culture to ensure open and transparent communications, terminate employees that were known to have been directly involved and force the alteration of behaviors that allowed the fraud to occur in the first place. She has taken the debacle head-on and recognizes the responsibility and accountability that are both necessary for the future health of GM. These horrific errors have now cost the company over $2 billion dollars in settlements for victims and shareholders who filed suit against the company.
The situation will not resolve for many years as GM continues to recall vehicles to correct the defect. The Justice Department will also continue to be involved for a long while.
The loss of life and serious injury from accident is something we deal with every day in our law practice. But the loss of life due to an automaker's fraud is particularly difficult for families to cope with given the knowledge the company had with regard to it. The potential for defective parts is something that should be evaluated in every auto or truck crash. If you have a question about an accident or injury in which you or a member of your family have been harmed, please contact us at any time for a free consultation.