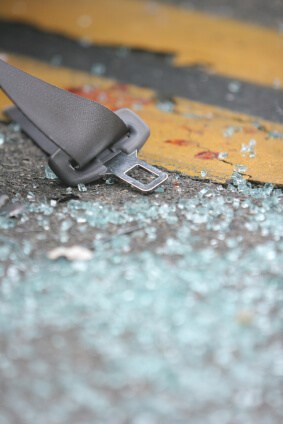 Last week, a city truck driven by a city worker overturned on I-75 and a passenger in the truck was killed. The deceased passenger was also a city employee. Now it has been determined that the driver had allegedly been drinking and will likely be charged criminally. Although Atlanta has an official policy that prohibits the use of drugs or alcohol on the job, this fatal crash apparently has brought on an internal investigation to determine just what might have gone wrong. Random tests of employees may not be sufficient to have every incident managed and avoid tragedy like the one that happened recently.
We have shared in prior posts that our law in Georgia includes varying degrees of severity when a person drives a vehicle and causes a death. It is reported that in the I-75 fatal crash, the Atlanta city employee is likely to face one of the most severe of these charges, which is first degree homicide by vehicle. Homicide by vehicle is found at Official Code of Georgia section 40-6-393. If convicted for a charge under these provisions, the prison term is three years to fifteen years. He is also likely to be charged with another serious charge of driving under the influence.

According to the Centers for Disease Control and Prevention (CDC), located here in Atlanta, over 10,000 people lost their lives in crashes that involved alcohol use in 2010. This accounts for close to one-third of the total deaths on our roads and highways across America.
In addition to these statistics, we know that close to 20 percent of children who died in traffic accidents were those involving an impaired driver using alcohol and that more than half of these deaths were those in which a child was traveling in the vehicle with the impaired driver. Other impairments are nearly as deadly, as drugs often combine with alcohol to play a role in traffic deaths as well. In 2010, the CDC says 18 percent of traffic deaths involved the use of drugs many times along with alcohol use.
When death or injury occurs on Atlanta area roads, victims often need legal support and guidance. Sometimes a victim is not even aware that the other driver involved in a crash was under the influence of drugs or alcohol. Sometimes authorities test the other driver for such impairment, but sometimes they do not. Investigation is often required to determine what the driver who caused your injuries was doing prior to the crash. For help and support after an accident, please contact me at my law firm, I will speak with you personally and evaluate your situation.