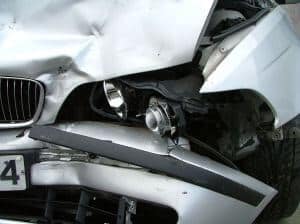 Alcohol consumption might be a factor in a tragedy that has stunned the Gwinnett County community. As a Gwinnett County car accident and wrongful death lawyer, I am saddened to report that drivers in our area simply have not learned the lesson that we know can lead to injury or death.
What happened to the two teens is under review. Authorities are piecing together the tragedy that took the lives of these young people. The two teens were cashiers at Kroger's in Grayson. They were tragically killed, and three others were injured, in this terrible car crash in Gwinnett County. The crash was a three-car head-on collision.
What we know thus far is as follows. One deceased teen was driving and the other was a passenger in the car, when the collision took place at the intersection of Webb Gin House Road and Grayson Highway. A third teen was a passenger in the back seat and was taken to Gwinnett Medical Center in critical condition.
It is thought that the vehicle driven by the teen, crossed the center line and swiped another car coming in the opposite direction. That vehicle's driver suffered only minor injuries, as did her passenger. The vehicle driven by the teen then spun out of control after the side-swipe over the center line and struck the third vehicle, a pick-up truck being driven by the driver who was then charged with DUI.
Grayson High School is grieving the loss of young life, as am I. We cannot know for sure whether the DUI driver could have evaded the oncoming vehicle had his response time been unimpaired. This is why it is a horrific mistake to drink and drive.
Georgia law is stringent and clear when it comes to DUI. The Official Code of Georgia Annotated § 40-6-391 prohibits driving under the influence of alcohol, drugs, or other intoxicating substances. The penalties for driving under the influence are also found in this provision. Drivers convicted of violating this provision are guilty of a misdemeanor on a first and second conviction, but on a third conviction drivers are guilty of a high and aggravated misdemeanor, and on a fourth or more conviction drivers are guilty of a felony. The penalties for these stepped-up convictions include monetary fines and prison sentences.
For many years now, I have been a financial supporter of Georgia Mothers Against Drunk Driving and I have also served as a member of the MADD executive committee. In my catastrophic personal injury law practice, I have represented the injured victims of drunk drivers. Like all supporters of Georgia Mothers Against Drunk Driving, I will continue to support the effort to get the message out that drinking and driving must be eliminated.
If you have been injured in an accident caused by a drunk driver, please contact The Law Offices of P. Charles Scholle, for a free consultation. We have conveniently located offices in Duluth and throughout the Atlanta area. We are able to support victims in pursuing their legal rights and recover from their injuries from these convenient locations.