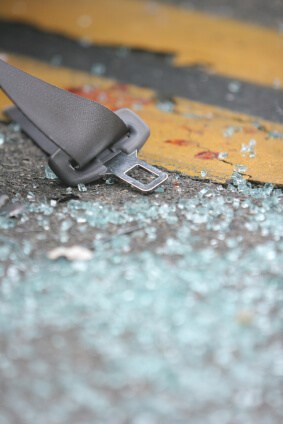 If you have any doubts about whether your infants or children are properly restrained in your vehicles, the recent death of a baby in Smyra hopefully will prompt you to make sure they are. Later, we will share with you how you can do this at no charge. But first we want to express our sympathies to the family of a baby girl who has lost her life after a car crash. Several people, including other children, were injured when a vehicle driven by the baby's father was involved in a tragic car crash. Reports indicate that the dad driving the car is alleged to have been intoxicated at the time of the accident. His vehicle crossed into the opposing lane of traffic and crashed head on to an oncoming vehicle whose driver has been hospitalized at WellStar Kennestone Hospital, along with the baby's mother.
The Cobb County family is now dealing with not only the death of the infant, but injuries to at least two other children and three adults traveling in the vehicle. The infant was not properly restrained in her car seat and the other children were not wearing seat belts or sitting in booster seats. The other children have been under medical care since the late-night crash and are anticipated to recover from their injuries. The father has been charged with vehicular homicide and driving under the influence. It is quite possible as we have reported in other situations that he could be charged with an enhancement that involves child endangerment under Official Code of Georgia Annotated sections 40-6-391(a) and (l).

We have advised readers in the past that Georgia is one of the states that enhances its driving under the influence laws by making it a separate offense to drive drunk and harm or kill a child. This is considered child endangerment in our state. Our state law protects infants and children from being harmed in a crash involving a drunk driver, whether that driver is a parent, caretaker or friend. As we have previously noted, recent studies show that motor vehicle accidents are the leading cause of child death in America and almost 15% of kids who have died in vehicle crashes are riding in cars driven by someone who is under the influence and 50% of kids who are in vehicle crashes are driven by someone who is under the influence.
In this situation, an infant's life has been lost and at least one other sibling has been injured, a dad is in prison having been charged with several serious violations of the law and the family will never be the same. If found guilty as charged, that dad and other parent driving under the influence with kids in the car, must live with the consequences of their alleged actions.
To make sure your kids safety restraints are properly installed you can get your vehicle checked by a licensed child safety seat inspector. The way to find these in Georgia by going on the National Highway Traffic Safety Administration website to find inspection locations throughout Georgia. In most cases, this will be free of charge and could be a life-saving step.
If you are concerned that another parent, friend or caregiver might be about to drive children while they are under the influence you can do something. If it is imminent, you can call 911 or you can take the keys away and do not let them drive. If you would like more advice about what to do call Georgia or national office of Mothers Against Drunk Driving (MADD) and get resources from them as to how to keep this from happening to your kids.
Please contact me at my law offices for any questions or concerns after a car accident involving a drunk driver. Many times, these accidents are very serious and you and your family need the support of an experienced lawyer to help you through the process of evaluating your legal rights and getting medical support.