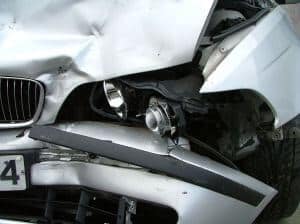 Last week, DeKalb and Gwinnett Counties were the location of numerous accidents, at least 15 of them, allegedly caused by one drunk driver. His bond was denied and he will be in custody until his preliminary hearing. The victims of these accidents and their families are not only dealing with minor injuries, some are dealing with the death of a loved one and critical injuries. As a Gwinnett County injury lawyer, I can say that I have rarely, if ever, seen one person causing so much damage over two communities.
The driver who is alleged to have caused all of this is reported by the Atlanta Journal-Constitution to be a resident of Stone Mountain. He is 70 years old and was driving a Ford F-250 when he began his hit and run spree from DeKalb to Gwinnett counties — five in DeKalb County and at least 10 in Gwinnett.
That was all prior to a fatal accident that caused the death of one car passenger as the drunk man's truck rear-ended the car she was traveling in which was then pushed under a flatbed truck. Under-ride truck accidents are very often caused by one vehicle pushing another under the bed of a truck as apparently happened in this case. The passenger passed away at the scene and the car's driver was taken to the hospital with critical and life threatening injuries. Finally, the drunk driver's car hit a restaurant building and the terrible spree ended.
According to reports, the drunk driver was charged with several serious violations of Georgia law including, vehicular homicide, DUI, causing serious injury by vehicle, reckless driving and following too closely. There are additional charges most likely to be filed in this matter for accidents caused across these counties.
We have recently posted on vehicular homicide. The driver could well end up serving a prison sentence since under the Official Code of Georgia Annotated section 40-6-393, vehicular homicide in Georgia carries various penalties depending on the severity of the charge. The offense of reckless driving is found at Official Code of Georgia Annotated section 40-6-390 and is a misdemeanor and the offense of following too closely is found at Official Code of Georgia section 40-6-49 and provides, in part: "The driver of a motor vehicle shall not follow another vehicle more closely than is reasonable and prudent, having due regard for the speed of such vehicles and the traffic upon and the condition of the highway."
We send our sympathies and prayers to all the victims and families involved in this tragedy.

If you or your loved one has been injured in a motor vehicle accident of any kind, please contact me for a free evaluation of your situation. We serve accident victims throughout the Atlanta metro area with several convenient offices.