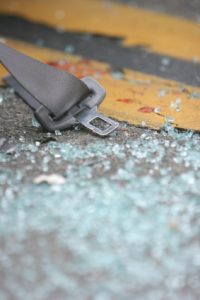 Alarming Data on Fatal Crash Rise
The entire country is suffering from various traffic fatality statistics that are going in the wrong direction.  Georgia is not completely immune from this trend, although some of our state statistics are slightly better than the nation's. Georgia's traffic fatality statistics show an overall downward trend of fatalities between 2007 through 2013. However, after five decades of decreases in traffic fatalities nationally, the National Highway Traffic Safety Administration (NHTSA) has issued a report about a new trend upward.  Although vehicles are safer now, with features that are intended to protect vehicle occupants, and although we have sustained educational programs that are intended to make us all better drivers … the news in not good.
In the calendar year 2015, over 35,000 souls were lost on America's roads and highways. This is an increase in fatalities of about seven percent from the prior year. Due to the severity of the increase, which has not occurred at this level since the 1960's, NHTSA has gone on record with other major agencies and the White House in a "call to action" to beat back the potential for more tragedy. With the news of the wrong turn in fatalities, NHTSA is aligning with various interested entities and researchers to arm them with analytics reporting. The data gathered by the federal agency will help state and local governments and others to evaluate the statistics on motor vehicle fatalities going forward and to perhaps alter the trend.  Technologies are also being provided to interested agencies and researchers aimed at reducing these fatalities.
Fatal Crashes are Often Avoidable
Not surprisingly, the statistics present patterns that are common to these tragedies. These include several behaviors we know are dangerous, but many drivers forget or ignore them when they get behind the wheel. The fact is that many of these motor vehicle fatal crashes are avoidable.
So what are these factors? Fatal crashes are far more likely to occur when drivers are: under the influence; fatigued; not buckled in; driving too fast; or, distracted. When we see so many aggressive speeding and distracted drivers, those drivers may well take us with them into tragedy. When we see drivers using their phones to text, those drivers can become a tragic statistic and they put everyone on the road with them in jeopardy of becoming a statistic. These behaviors seem to be worsening and law enforcement is often challenged to cite all offenders.
One of the stark truths in all of this is that airbags have likely saved many lives, as have seat belts. Seat belt use has been the law for decades now, but many people still lose their lives on the roads because they are not buckled up. The NHTSA numbers tell us that 50 percent of fatal injuries involve those who are not strapped into their seats. That is a very bad statistic given how well-established seat belt safety is in our country.
Scholle Law is here to guide accident victims, tenaciously advocating for our clients through settlement or trial. We have a preeminent rating by our peers for excellence in law practice and for legal ethics. Please contact our law offices for any questions about your accident or injury. We will evaluate your situation at no cost to you.