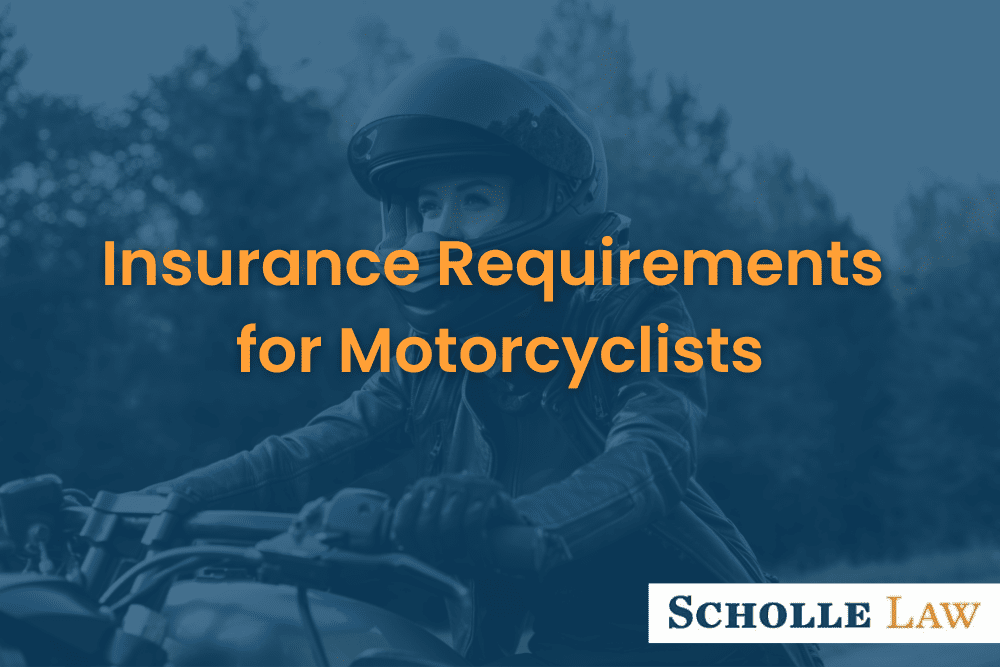 The weather's getting warmer, the sun is shining, and you've been waiting months for this day to arrive. You've taken all of the safety precautions with your riding boots, leather jacket and DOT approved helmet, you've tuned up the bike, filled up the tank, and you're ready to head to Deal's Gap to Run the Dragon!
Even with the best of intentions, motocycle accidents happen. It's a part of life, but an especially scary part if you're on a motorcycle.  The feel of the wind on your face and body as you're riding is exhilarating as you cruise around trying to find the best unknown eateries, but not as you're flying off of your bike after someone hits you! For all of the preparations that you've made to be safe, does the insurance policy that you purchased really have the coverages you need to take care of you?
We encourage you to talk to your insurance agent and discuss your individual policy options. Let's take a look at some of the basics that are available at the time the policy is written.
Liability: Liability insurance is a requirement in the state of Georgia for all motor vehicle owners. These limits of 25/50/25 can be increased and most insurance companies will encourage you to do so for your own protection.  The minimum coverage that must be carried is $25,000 per person and $50,000 per accident to be available to pay out to the OTHER driver and passengers for injuries that occur in an accident where you are found at least partially liable. This will also allow for $25,000 worth of coverage to pay out to repair or replace the OTHER vehicles involved in an accident. Keep in mind that this coverage is enough to keep you legal in Georgia, but will pay you nothing in the event of an accident!
Comprehensive and Collision: These coverages usually go hand-in-hand and are frequently referred to as "full coverage". First of all, let's clarify that there is no such thing as full coverage! What these two coverages do together is to protect your vehicle in the event of an accident, typically $500 deductible cost to the owner per claim. The amount of the deductible is negotiable at the time the policy is written, but at the time of an accident, it is too late to make changes. Collision coverage is exactly how it reads. It is the act of your vehicle colliding with something (another vehicle, sign, building, light post, etc). Comprehensive coverage is meant to cover what the Collision coverage leaves out. This usually includes four events: fire, theft, vandalism, and acts of nature. Most of these are self-explanatory. If you have this coverage and your vehicle catches on fire, is stolen, or gets vandalized, you are covered for anything over the amount of the deductible you chose. Simplifying the "Acts of Nature" portion of the coverage is best done by using examples. A tree in your yard falling during a storm and landing on your car is a great description of Comprehensive coverage. It doesn't fall under Collision coverage because a driver was not behind the wheel colliding with anything. Fire, Theft, and Vandalism don't apply because none of these things occurred while the tree was sitting on your car. Another popular example that occurs frequently in our area of the southeast is our friends, the animals. You know the ones I'm writing about… the deer!  Although vehicles do "collide" with nature's bounty often, this is still covered under the Comprehensive portion of your policy because it, too, is considered an Act of Nature.
Uninsured / UnderInsured Motorist: This is completely optional coverage in GA and most often combined as a single "UM/UIM" coverage on a policy. It is up to the policy holder to determine whether they want the coverage and then, if they decide that they do want this protection, how much they should get.

Uninsured Motorist is exactly how it reads. If you are involved in an accident and the at-fault driver does not have a motor vehicle insurance policy in effect, this coverage will provide you with a level of protection based on the limits that were set up at the time you signed up for your policy.
Underinsured Motorist is a coverage that protects you in case the at-fault driver doesn't have enough insurance to cover the injuries and property damage you sustained in the accident. This coverage can provide you an additional layer of coverage for medical treatment and property damage in the event the at-fault party's limits are not high enough.
They say that any auto accident you can walk away from is a good accident to have. However, we often see that, on a motorcycle, there are many accidents you can't walk away from.  If you're in a motorcycle accident, always make 911 your first call even if you seem ok!  Next, go to the hospital or an urgent care facility to be checked out.  If you would like assistance navigating the medical treatment that frequently follows, please contact our office.  We would love to talk to you about your situation, and, when you need us, we're here to help. Take the next steps by visiting www.schollelaw.com, look over our reviews, and give us a call at (770) 717-5100.