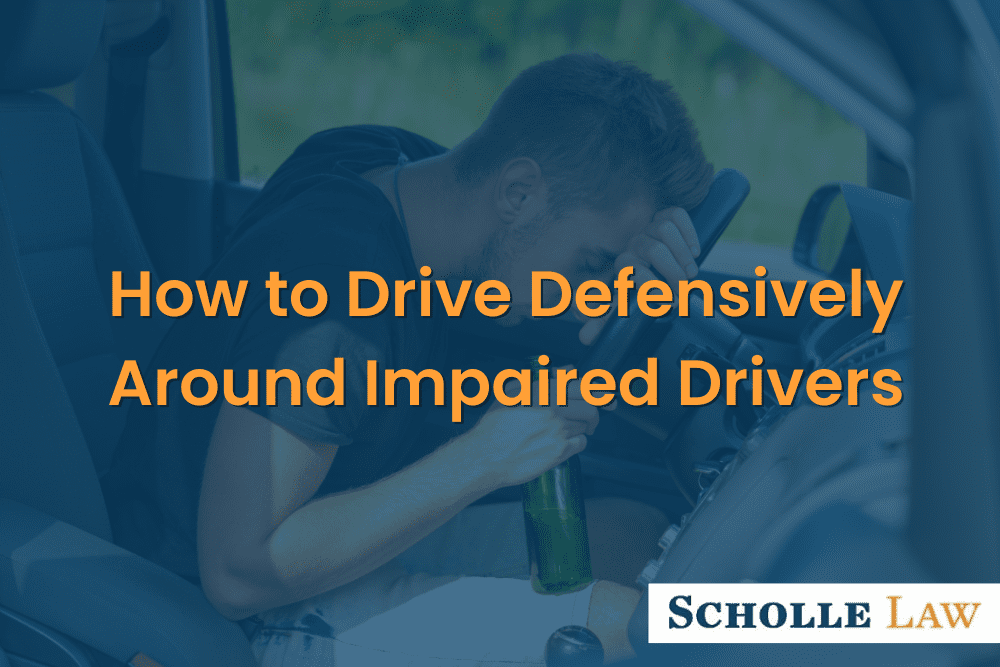 Georgia saw an increase in fatal accidents over the Christmas holiday this year. There were 26 lives lost in fatal accidents which is 11 more than in 2017. There were also 285 people arrested for driving under the influence. And additional thousands were given citations and warnings. Despite warnings and consequences, driving under the influence continues to present a danger not only to that driver's passengers, but to all on the road. Many of us have had the experience of noticing a vehicle weaving and suspecting a drunk or impaired driver.
If we see a driver on the road who seems compromised, we need to know what to do. It is not always possible to avoid the dangers presented by these drivers. We can try to take steps to avoid serious injury from an Atlanta drunk driving accident. And, if possible, we can safely report the driver to help law enforcement get the driver off the road.
According to the Atlanta Centers for Disease Control, about every hour in America someone is fatally injured due to a drunk or impaired driver. It is alarming to think that we are on the road with impaired drivers, but they are out there with us. It is not always possible to know they are driving near you or predict how a drunk driver could harm you. They might suddenly move into your lane or stop when they should not stop, or fail to stop when they should. There are some things you can do to protect yourself.
Seat Belts Save Lives
Before you begin driving, always make sure both you and all your passengers are buckled up. This can save your life even if you are hit by an impaired driver.
Be Aware of Other Drivers
Paying attention to the vehicles driving around you is basic defensive driving. Keep your eyes on the road in front of you, but also check your mirrors for speeding vehicles. If there is a vehicle in front of you that is going too slowly, safely move around that vehicle. If you see a driver that is having difficulty staying within their lane, move away and report that vehicle to authorities if you can do so safely.
Keep Your Distance
Keep your distance between your vehicle and others. Three car lengths is considered safe. This is also basic defensive driving. In case you need to take evasive action, the distance and space in front of you can be even more important around impaired drivers. These drivers' are compromised in their ability to slow down if something happens on the road ahead, to judge distances, to brake properly or otherwise maneuver around hazards.
Intersection Safety is Key
When you come to a stop light or stop sign make sure that the other drivers are fully stopped before you take your turn. Intersection crashes with drivers who are impaired are not uncommon. An impaired driver might not pay attention to a red light or try to speed through a yellow. These intersection crashes can cause severe injuries and fatalities. So be very careful around intersections and make sure that there are no vehicles entering the intersection against the red light when you have the right of way.
Avoid Late Night Driving
Another area of concern with drunk or impaired drivers is driving at night or driving very late at night. Not only can drivers be more fatigued at night, it is more difficult to see and this can be dangerous. If a driver has stayed at a bar or party until closing time, they could be more likely to have consumed a larger amount of alcohol. So late night driving is something to avoid if at all possible.
Get Excellent Legal Support
Scholle Law represents those who have been injured by an impaired driver and their families. This representation can include a wrongful death action against the driver on behalf of the family who has lost a loved on due to a tragic car crash. We can help with all the legal issues, support you through the medical issues and seek the monetary recovery to which you, or your family, are entitled.