Decatur, Georgia Personal Injury Lawyer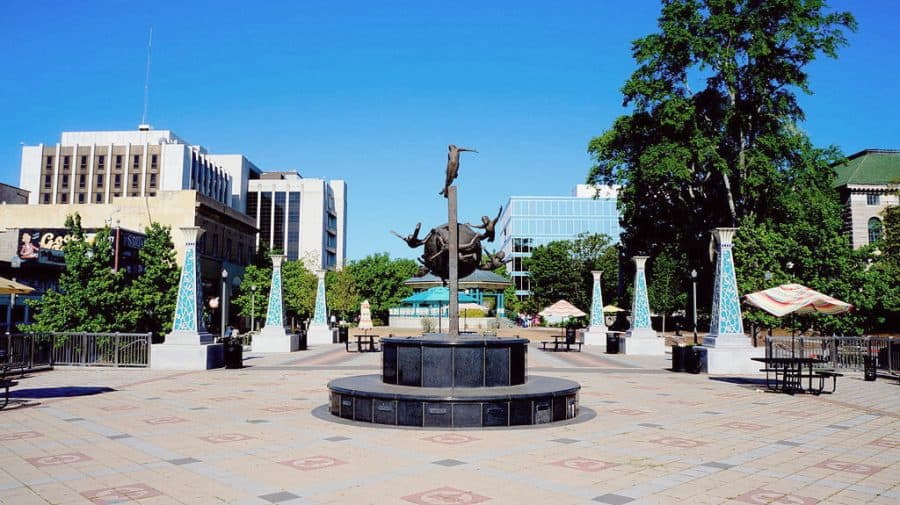 Decatur, Georgia is the county seat of DeKalb County, just five miles northeast of downtown Atlanta. It is traversed by multiple major roadways, including US 78, State Route 155, and US 278. Along with its 15,000 residents, millions of visitors come to Decatur for events happening year-round and dining that is considered some of the best in the state. Maybe that is why residents embrace the motto "Everything is Greater in Decatur."
Though it is part of the metro Atlanta area, Decatur often feels more like a college town than a major city. There are five colleges and universities in the area, and students can often be found enjoying live music at Eddie's Attic or enjoying a coffee at one of Decatur's numerous cafes.
Yet with so many people living in and visiting Decatur, injuries happen on an almost daily basis. Residents and tourists alike may be injured in car wrecks, truck accidents, and motorcycle crashes. In some cases, injuries are so severe that they result in wrongful death.
For over 25 years, the attorneys at Scholle Law have represented injury victims and helped them get the compensation they deserve. We know how to take on the insurance company to make sure they pay what you are rightfully owed.
If you have been injured by someone else's actions or negligence, call us at (866) 592-1296 or contact us online for a free, no-obligation consultation with a Decatur personal injury lawyer today.
Car Accidents in Decatur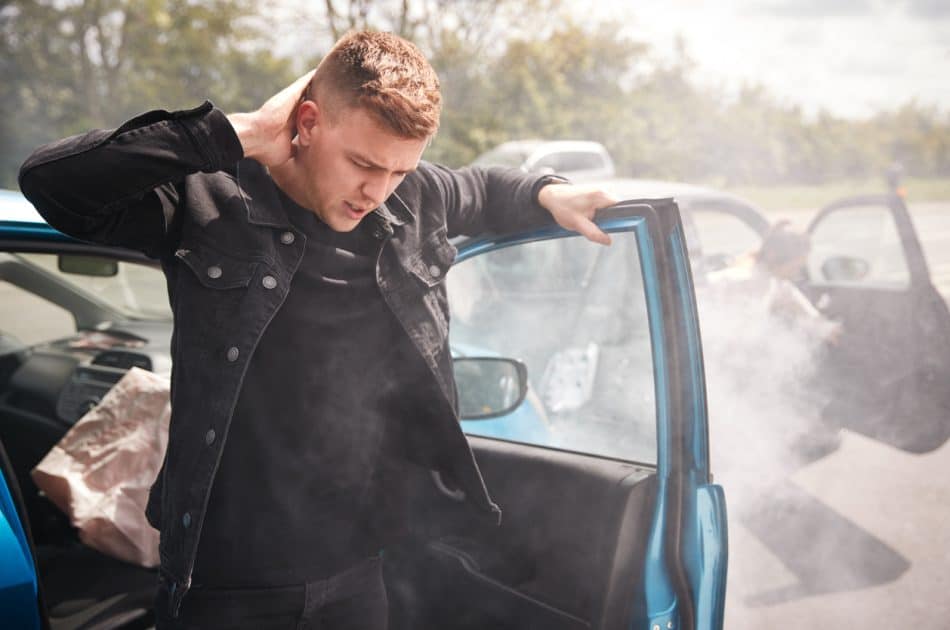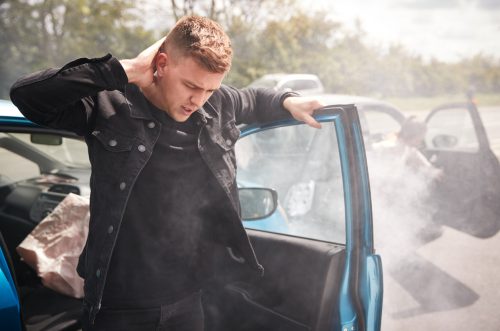 Although car accidents can result in injuries like broken bones and prolonged psychological trauma, blows to the head and neck are among the most common — as well as the most serious and long-lasting. Nonetheless, even a non-serious auto accident can be a traumatic experience.
After the physical and emotional toll of a collision, it can be overwhelming to deal with insurance adjusters, vehicle valuations, claims representatives, police records, and hospital visits. Fortunately, our personal injury attorneys are here to help. Regardless of whether the accident was a fender-bender or a T-bone collision, our attorneys are here 24/7 to provide answers and guide you through the process.
Truck Accidents in Decatur
As local commerce and industry grows, so will the number of commercial vehicles using the roadways. As personal injury attorneys serving the Decatur region for over two decades, we have seen the surge in accidents involving commercial vehicles, especially semi-trucks.
Although these large vehicles are necessary to facilitate growth and business, they are an undisputed traffic risk for our community. Collisions with these trucks usually result in serious injuries, property damage, and sometimes death. Despite the precautions and regulations aimed to minimize trucking-related mishaps, accidents involving these vehicles are still on the rise.
Motorcycle Accidents in Decatur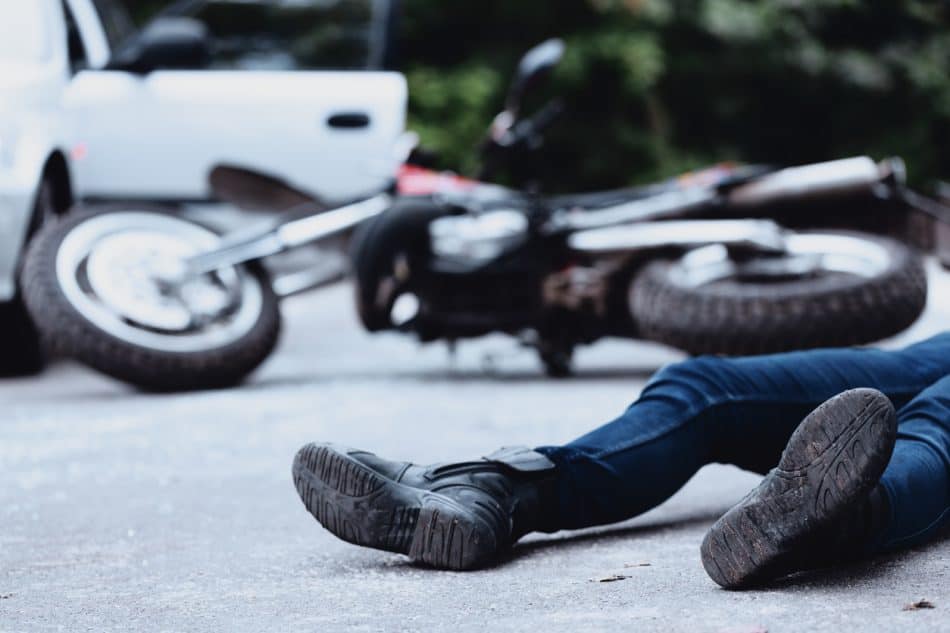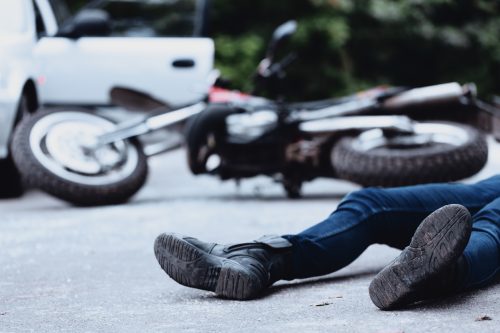 Each year almost 2,000 bikers die in motorcycle accidents, and another 50,000 sustain injuries. These accidents can happen anywhere, even in Decatur. If you are the victim of a motorcycle accident, our attorneys are here to help.
When you are involved in a motorcycle accident, you will need to tell your insurance company about the accident. Provide only the most basic information, such as your identifying information and where and when the wreck happened. It is wise to consult with an experienced attorney before providing any additional details to your insurance company, and especially before talking to the other party's insurer.
Wrongful Death in Decatur
Any time an individual's negligence directly or indirectly causes the death of another, a wrongful death lawsuit should be considered. The term "wrongful death" represents a range of legal cases where an individual's untimely death is the direct result of another's negligence. This definition is intentionally broad, and can include anything from motorcycle accidents to construction site mishaps.
At Scholle Law, our goal is to achieve justice by holding the responsible parties accountable. In a wrongful death case, we will fight for compensation for the survivors and beneficiaries while reprimanding at-fault parties for their negligence. If someone you love died a wrongful death as a result of another's carelessness, we invite you to give us a call.
Speak to a Decatur Personal Injury Attorney Today
They say "Decatur is greater," but if you have been injured by someone else's actions or negligence, dealing with the aftermath is less than wonderful. You may have suffered from major injuries, leading to an inability to work, pain and suffering, and more. While we cannot turn back time to stop the incident from happening, we can help you get the compensation you deserve.
The experienced attorneys at Scholle Law have helped residents of DeKalb County understand their rights after an accident. We regularly deal with insurance companies on behalf of our clients so they get the compensation they are owed.
If you have been injured by someone else's actions or negligence, call us at (866) 592-1296 or contact us online for a free, no-obligation consultation with a Decatur personal injury lawyer today.