Todd I. Shugart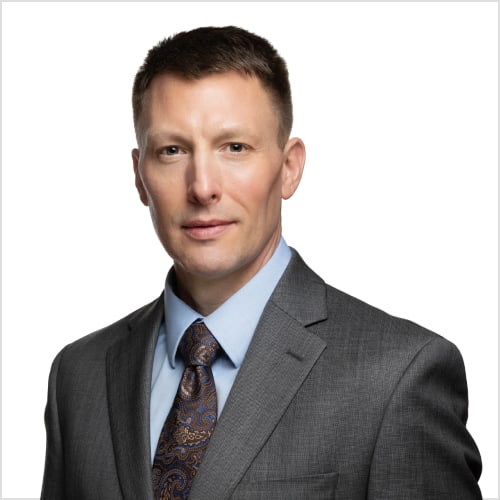 Thank you for visiting Scholle Law and my professional profile. I am pleased to have the opportunity to share more about my background and why I am so committed to personal injury work on behalf of the injured and wronged.
My first exposure to personal injury law was with nationally renowned law firm Spence, Moriarity & Schuster. There I worked closely with Gerry Spence, founder of the Trial Lawyer's College, and Bob Schuster, who has mentored me throughout my legal career. I took that experience with me when I served with the U.S. Department of Justice as an Assistant United States Attorney, handling complex and voluminous white-collar cases involving fraud, cyber intrusion, trademark and copyright violations, large-scale drug conspiracies and violent crime.
As a personal injury lawyer, I apply the significant experience and skills I honed as a federal prosecutor to advance our clients' interests by identifying and tackling tough issues. My long-standing passion for seeking justice and fighting on behalf of those who have been hurt, wronged, or treated unfairly is at the core of Scholle Law's approach to client representation.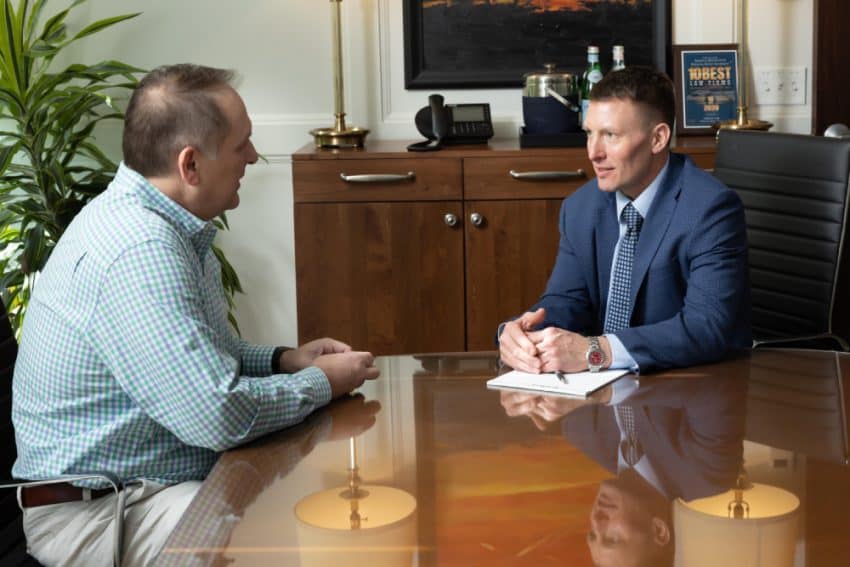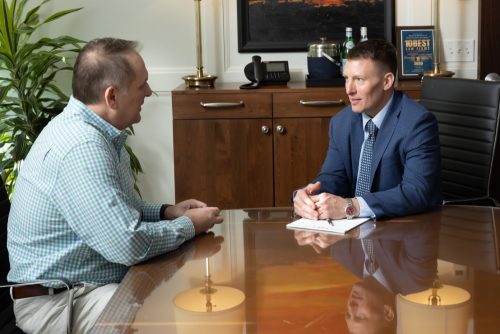 It is important to me to help those who do not otherwise have a voice after they have been injured or harmed. It is gratifying to bring justice into their lives and to help them recover from an accident or other harm when an insurance carrier is trying to diminish what they have been through.
Perhaps my intense focus on fact finding, research, and the law has something to do with my upbringing. My parents both pursued higher education with dedication, each earning PhDs in their fields.
The commitment it takes to earn this level of education taught me the importance of lifelong learning and intellectual pursuits, which I hope to instill in my four children.
I am honored and proud to have served as an infantryman with the Army National Guard and as an attorney with the United States Air Force Judge Advocate General's Corps (JAG). As a JAG officer, I was called upon to provide timely and accurate legal advice to commanders facing important decisions impacting national security, as well as to military service members and their families facing difficult personal issues.
I had the great honor to serve as lead defense counsel at the United States Air Force Academy. During that time, my defense team won two difficult and highly publicized jury trials, saving the Air Force careers of two young cadets. I continue to serve my country as a JAG officer in the Air Force Reserve, having achieved the rank of Lieutenant Colonel in 2015.
Personal Life
My four children, all being educated in Georgia's schools, are a major focus of my time when I am not working. I hope to instill in them the values that my parents instilled in me: service, education, and caring for others. In my free time, I enjoy running, spending time in the outdoors, reading, and above all, going on adventures with my children.
Please feel free to contact me at any time.
Professional Experience
Scholle Law

Assistant United States Attorney

Spence, Moriarity & Schuster
Bar Admissions
Georgia Bar

Tennessee Bar

Colorado Bar

Wyoming Bar