Georgia Car Accident Lawyer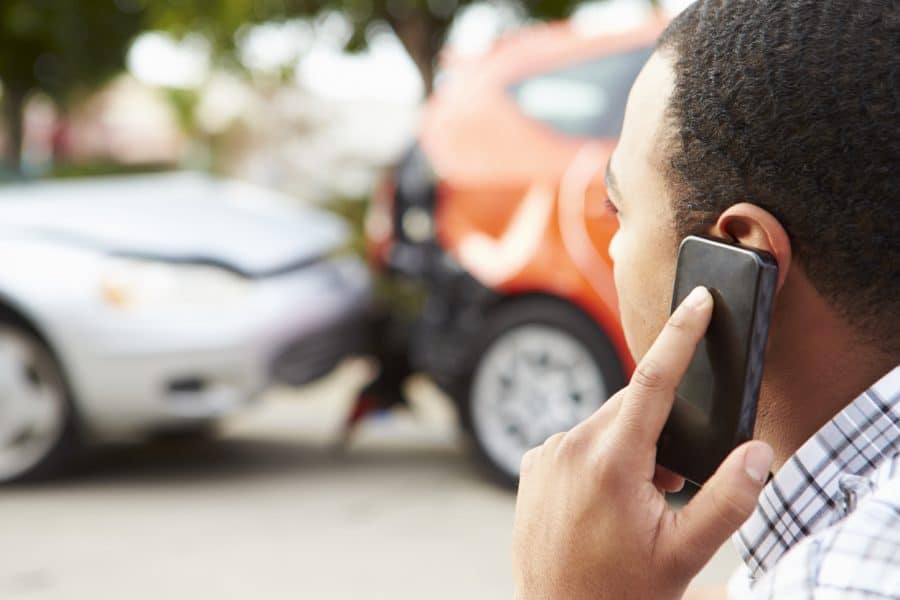 Most people do not realize how much a car accident can change their life until they have experienced one for themselves. The consequences of a serious collision can include catastrophic injuries including brain injuries, paralysis, severe burns – and most tragically, death.
With more people on the road and more driver distractions than ever before, auto accidents have become an everyday occurrence throughout the state. Although laws have been enacted to help avoid car crashes, such as Georgia's hands-free law, people in the Atlanta area continue to drive distracted, aggressively, and often under the influence of drugs or alcohol.
For over 20 years, Scholle Law has represented hundreds of clients in the most serious car accident cases. We are dedicated to helping our clients, whose lives have been temporarily disrupted or permanently derailed by a collision. 
If you have been injured in a car accident due to someone else's actions or negligence, you may be entitled to compensation. Call us at (866) 592-1296 or contact us online for a free, no-obligation consultation with a Georgia car accident lawyer.
Common Types of Car Accidents in Georgia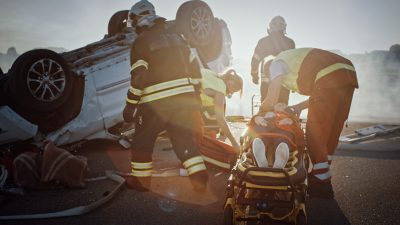 No two car accidents are the same. While injuries may be similar, they often impact individuals and families differently.
Our Georgia car accident attorneys have seen all types of car accidents. We have represented victims from vehicle rollovers to chain-reaction accidents on highways. 
Some of the most common types of car wrecks in Georgia include:
Aggressive driving:

Aggressive driving is all too common here in Georgia causing countless wrecks every year. 

Back over car accidents:

Back over accidents are easily avoidable if people would simply take the time to check their surroundings before backing their vehicle. Tragically, it is usually children that suffer from these sorts of accidents. 

Chain reaction:

Chain reaction car wrecks commonly occur on Georgia's roadways. It only takes one person not paying attention to set in motion a multi-car wreck. 

Construction site car crashes:

Construction site car crashes often create bottle-neck traffic situations and distractions for drivers causing multi-vehicle rear-end collisions. 

Distracted driving:

Distracted driving, whether it is from texting, checking email, or simple inattention to the surroundings is one of the most common causes of accidents on Georgia's roadways causing countless wrecks each year.

DUI and drug related crashes:

DUI and drug related crashes are often some of the worse sorts causing devastating damage and often fatal injuries. In Georgia, if you are injured in an accident with an impaired driver, you can seek punitive damages in addition to your pain and suffering, medical expenses, and property damage.

Elderly driver car accidents:

Elderly driver car accidents are an all too frequent cause of wrecks. As we age, our eyesight and reflexes deteriorate. Beyond this, elderly folks may suffer from a variety of other ailments requiring prescription medication that should not be taken while driving.

Failure to yield:

Failure to yield car wrecks often happen from inattention or impatient drivers, or a combination of the two. The results are often tragic because the other driver usually has little time to slow or stop. 

Fatal car crashes:

Fatal car crashes involving death are the worst sorts of accidents leaving a wake of damage and life-long misery for the remaining family and friends. 

Head-on collisions:

Head-on collisions are often the result of inattention or impaired driving. They frequently result in catastrophic injuries, if not death.

Highway auto accidents:

Highway auto accidents are among the most common in Georgia. Our roadways are extremely congested, especially in the greater metropolitan Atlanta area. With all of these motorists on the road, your odds of being a victim in a car crash increase significantly.
Hit and run crashes:

If you are in a hit and run crash, you should immediately call the police to report the accident and document any damage to your vehicle. It is important to identify witnesses and obtain their statements in the event the hit and run driver is never found.

Manufacturing defect:

Manufacturing defects can cause significant injury. Such injuries are virtually always preventable, making these sorts of cases troubling. It is often the result of a company simply trying to save money at the expense of making their products safer. 

Multi-vehicle (pile-up) collisions:

Multi-vehicle (pile-up) collisions are frequently the result of driver inattention, following too closely, and driving at unsafe speeds. These sorts of wrecks significantly disrupt the roadways, causing even more accidents. 

Road rage:

Road rage is all too common in Georgia. Overly aggressive drivers can themselves cause wrecks and often cause dangerous situations on the roads contributing to other accidents. 

Roadside accidents:

Roadside accidents create a distraction and hazard to other drivers until they are safely removed. If you are involved in a roadside accident, try to remove yourself from the accident site as soon as possible so that you do not fall victim to another vehicle colliding into your car or hitting you. 

Rollover car wrecks:

Rollover car wrecks can cause devastating injury to include broken bones, horrific internal injuries, head trauma, spine and back injury. 

Sideswipe collisions: Sideswipe collisions are caused from driver inattention and blind spots. While traveling on the roadways, be mindful to drive defensively while avoiding other driver's blind spots. 
Taxicab and rideshare accidents

: Taxicab and rideshare accidents can raise complicated issues pertaining to auto insurance and liability. Taxicab companies will often attempt to absolve themselves of any fault, pointing the finger at the driver, and disclaiming any responsibility. 

Teen driver car accidents:

Teen drivers are an all too common cause of car accidents. They have little driving experience and tend to be easily distracted, making them susceptible to causing car wrecks. 

Tire blowouts:

Tire blowouts often cause vehicles to quickly lose control. When a vehicle is not able to maintain its lane it may come into another vehicle's lane. Many blowout accidents can cause serious chain reaction accidents on our Georgia roadways and highways.
Injuries You May Suffer After a Car Wreck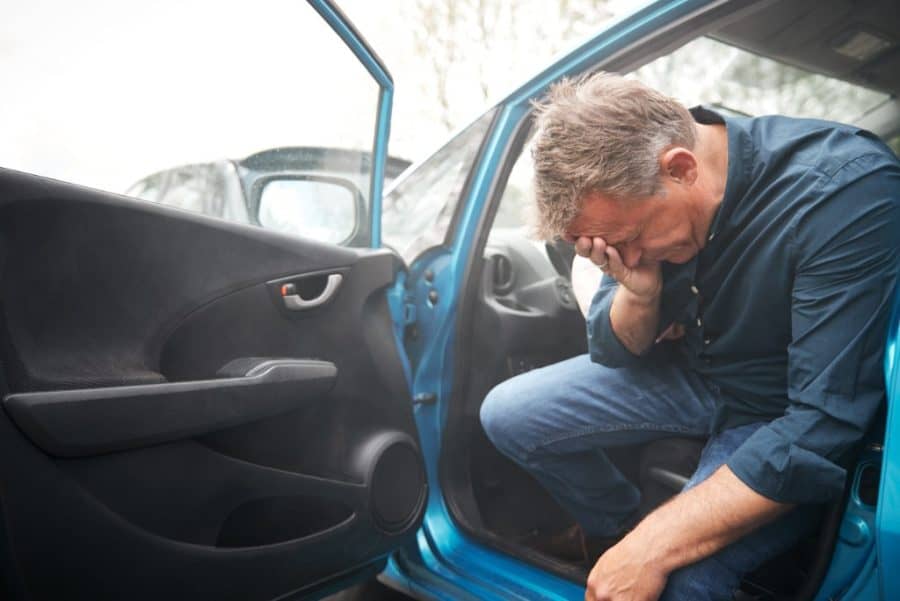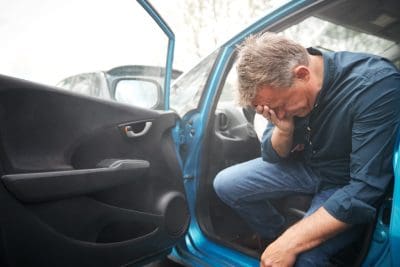 After a car accident in Georgia, many victims suffer both physical and emotional trauma from these accidents. Your family's finances can also be impacted, as you may be out of work for a while and your health insurance may not fully cover your treatment and recovery.
In severe collision cases, the main earner in the family may be out of work permanently with a lifelong disability. In the most tragic situations, the loss of a loved one can result in a permanent and irreparable loss.
Injuries resulting from car wrecks commonly include:
Get the Help You Need from a Georgia Car Crash Lawyer
For over two decades, the dedicated car accident attorneys at Scholle Law have helped accident victims and their families get the financial compensation they are legally entitled to.
Charles Scholle and his legal team will fight to remove the burdens standing in your way by communicating with insurance adjusters, helping you understand your case, and working tirelessly to secure the best possible financial recovery.
If you have been injured in a car accident due to someone else's actions or negligence, you may be entitled to compensation. Call us at (866) 592-1296 or contact us online for a free, no-obligation consultation with a Georgia car accident lawyer.