Georgia Golf Cart Accident Lawyer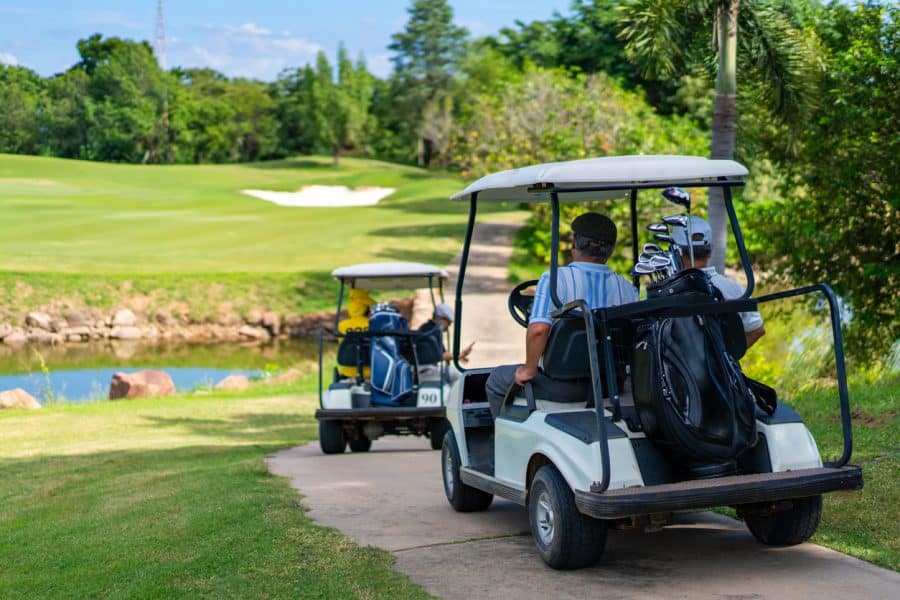 Golf carts seem safe because they usually cannot go more than 15 to 20 miles per hour. However, serious — even fatal — accidents can occur when a cart is not driven appropriately. Since golf carts lack basic safety features typical of automobiles, such as seatbelts, an accident can have devastating consequences.
If you were harmed in a golf cart accident, you may be able to sue for damages. With the help of an excellent personal injury lawyer in Georgia, you can get compensation for injuries that were not your fault.
At Scholle Law, our Georgia golf cart accident lawyers have over 20 years of experience helping injured clients get the compensation they deserve. Call us at (866) 592-1296 or contact us online today for a free, no-obligation consultation.
Golf Carts Laws and Statistics in Georgia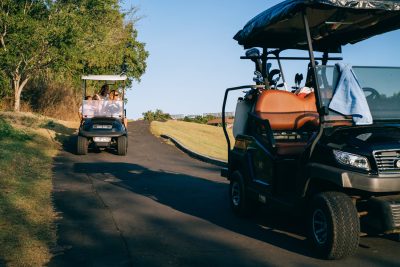 In 2011, Georgia Senate Bill 240 allowed golf carts to drive on roads up to 20 miles per hour. Anyone with a valid driver's license or permit to operate a golf cart alone. However, anyone above the age of 12 can operate a cart as long as they are accompanied by a licensed driver over the age of 18. 
This statute created an increased risk of car collisions with golf carts. Since these accidents have a higher chance of resulting in a severe injury or fatality, there is a significant cause for concern.
While Georgia does not provide much data regarding annual accidents including golf carts, there is national data: From 2007 to 2017, more than 156,000 people went to the emergency room for treatment after a golf cart accident. Within the decade of study, the number and rate of injuries did not fluctuate much from year to year.
While adults involved in golf cart crashes suffered traumatic brain injuries (TBIs) at a rate of 0.5 per 100,000 adults involved in such incidents, the rate for children was nearly triple that: 1.6 TBIs per 100,000 children injured. Among older adults, the rate was 1.1 TBIs per 100,000 injuries. 
These numbers can be dizzying, to say the least. The important takeaway is that golf carts are not nearly as safe as many people believe. Unfortunately, these dangers are often ignored, especially in areas like Peachtree City, where about 11,000 registered golf carts are used to get around much more often than cars.
Common Golf Cart Injuries in Georgia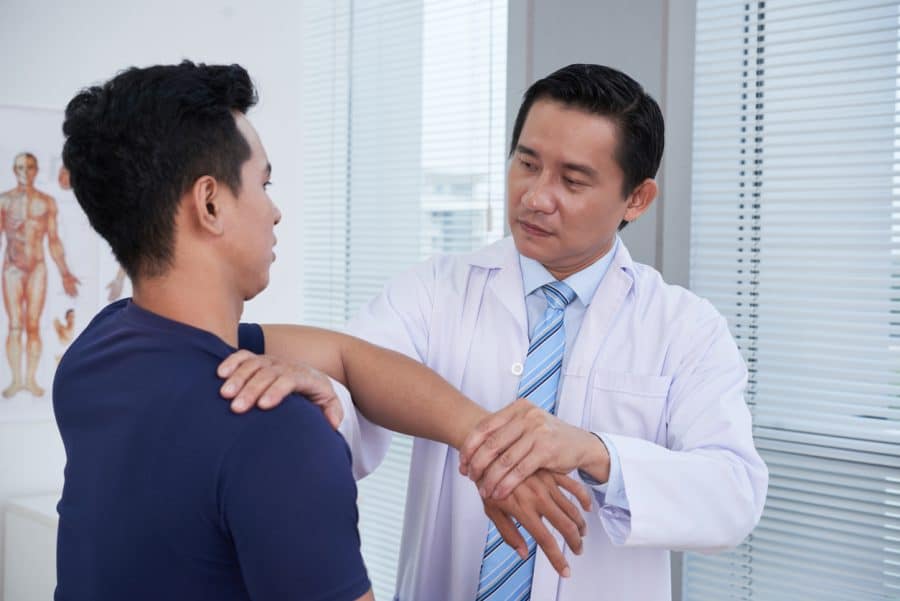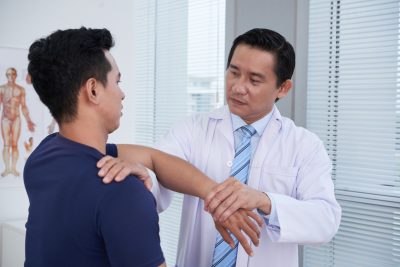 The severity of injuries from a golf cart accident varies depending on the speed of the golf cart, the location of the mishap, and whether the golf cart came into contact with other vehicles. The location of the passengers in the cart also affects what kind of injuries occur.
Since golf carts do not have doors, significant bumper protection, and often do not have seat belts for individuals to wear, an impact with an object or vehicle can cause catastrophic, and even fatal, injuries. Individuals may be flung from the vehicle or be the first contact with the oncoming vehicle.
Common golf car injuries include:

Broken bones

Sprains and strains

Whiplash

Spinal cord injuries

Traumatic brain injuries
Knee and shoulder injuries

Neck and face injuries

Bruising

Coma

Death



Where Do Golf Cart Accidents Happen?
Because golf carts are used on roads, golf courses, and other areas, accidents can happen just about anywhere in Georgia. Be on alert for golf carts when you are in the following common places where golf cart accidents happen:
Golf Courses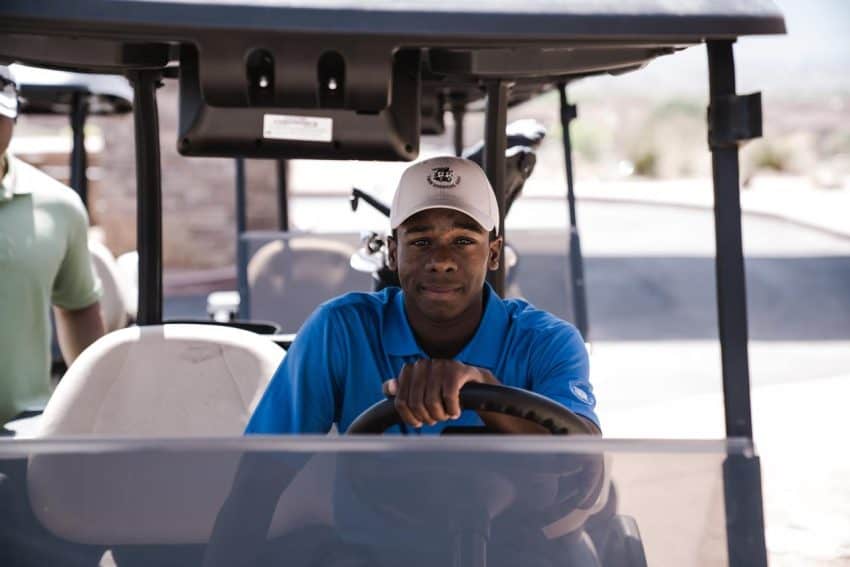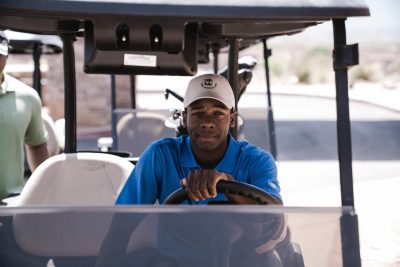 Golf carts are the most common way to get around a golf course (hence the name). The long walks between holes and even between shots are cut short by driving in a golf cart. However, golf courses do not often teach their drivers how to operate the machine safely. Alcohol is common both on the course and in the clubhouse, which can increase the risk of accidents.
Residential Communities 
Neighborhoods are common places for golf carts to be used to help local residents, especially older people, get around. This prevents the need for cars and can help if the individuals are not capable of driving. However, these areas are also popular pedestrian zones, and golf cart drivers may not be paying adequate attention while operating their vehicle.
Small Towns
Smaller towns sometimes use golf carts as their main mode of transportation. These vehicles can drive on rough terrain better than scooters or bicycles, but do not cost as much as a car. Some towns, like Peachtree City, have installed paths and roadway lanes specifically for golf carts.
Public Roads 
Some people drive their golf carts along roads beside other vehicles. This is extremely dangerous, as golf carts have a maximum speed of 15 miles per hour. A collision with a motor vehicle can be fatal for those riding in the golf cart.
Resorts 
Resorts, especially during the summer months, use golf carts to assist passengers in getting from local cottages or villas to the main building. They may even offer golf carts to the visitors to drive themselves. This can be dangerous if vacationers do not know how to safely operate the vehicle. 
Causes of Golf Cart Accidents in Georgia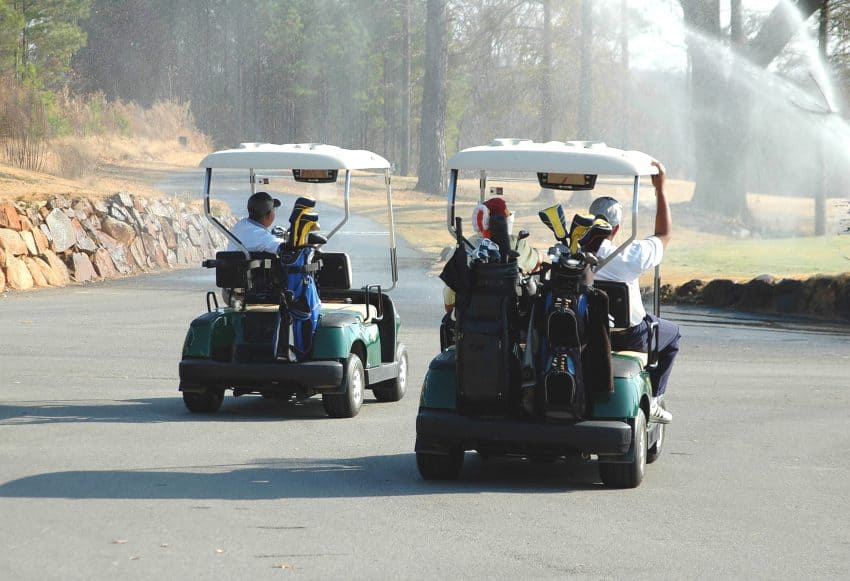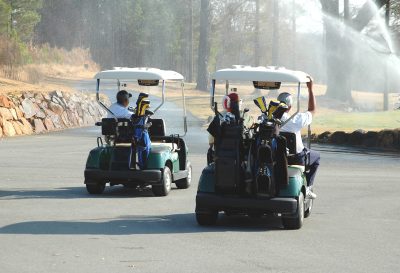 Golf car accidents are typically the result of driver error, either on the part of the cart operator or the driver of another vehicle. Since carts only go 15 to 25 miles per hour, it is difficult for a malfunction alone to cause serious injuries.
Drivers often see golf carts as a toy rather than a mechanical vehicle with the power to cause injuries, so they may not take their responsibility seriously.
Common causes of golf cart accidents include:
Reckless golf cart driving

Driving while impaired

Taking sharp turns at high speeds, thus flipping the golf cart

Overloading the golf cart with passengers

Distracted driving

Driving on muddy, wet, or uneven ground, especially when doing so at high speeds

Reversing downhill

Hanging limbs outside of the vehicle

Not putting on the brake when exiting the vehicle
Contact a Georgia Golf Cart Accident Attorney Today
If you have been injured in a golf cart accident, it is important to speak with an experienced lawyer as soon as possible. You may have been injured from a collision with another vehicle, or you may have been a passenger in a cart with a reckless operator.
No matter the circumstances, if the injury was caused by someone else's actions or negligence, the personal injury lawyers at Scholle Law can help you handle your insurance claim to ensure you receive the compensation you deserve for your damages.
Dealing with insurance companies is always a hassle. They may try to deny your right to a golf cart accident claim, since carts are often not considered "motor vehicles."
With the help of a lawyer who will not back down, you can get the compensation you are owed. 
At Scholle Law, our Georgia golf cart accident lawyers have over 20 years of experience helping injured clients get the compensation they deserve. Call us at (866) 592-1296 or contact us online today for a free, no-obligation consultation.