Georgia Ophthalmologist Malpractice Lawyer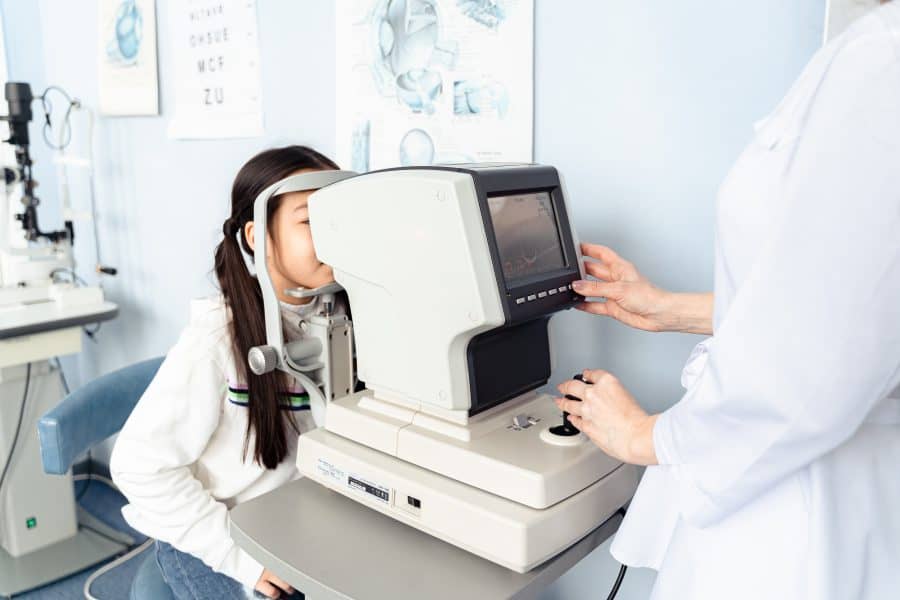 When you visit an optometrist or ophthalmologist, the experience is typically simple and relatively quick. But when an eye doctor's treatment results in an injury, a medical malpractice lawsuit can be brought for the patient's injury, pain and suffering and other damages. 
At Scholle Law, our Georgia ophthalmologist malpractice lawyers have decades of experience representing clients who suffered undue injuries at the eye doctor. We have the knowledge and experience to provide legal help and get the compensation you deserve. 
Our team is here 24/7 to discuss your case. Call us at (866) 592-1296 or contact us online to speak with an attorney. Your initial consultation is always free, and we never charge a dime until we win.
What Is an Ophthalmologist?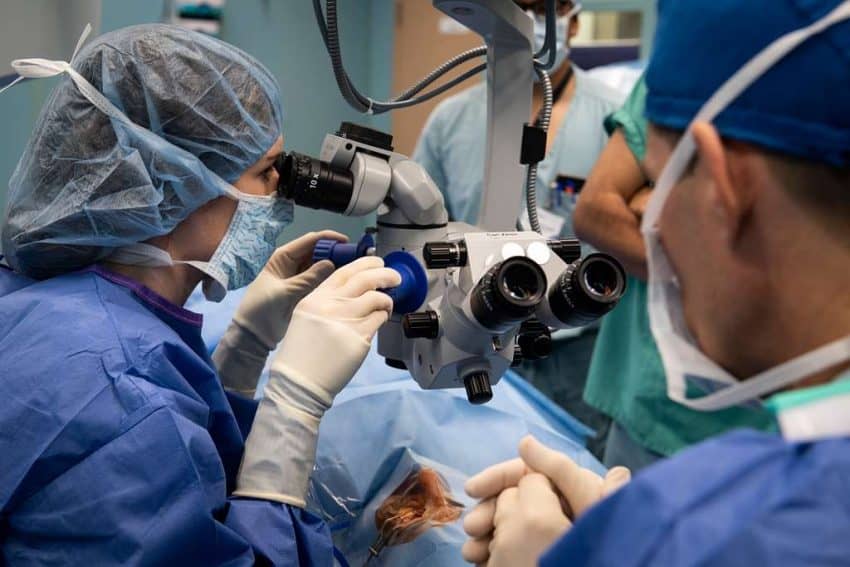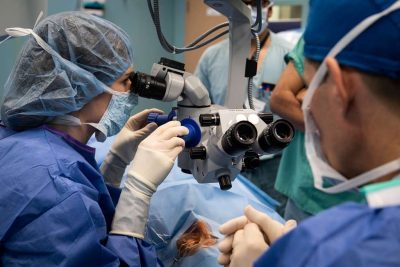 We visit eye doctors so that we can make sure our eyes are healthy and do not have disease, or when we have symptoms that indicate a problem. Sometimes another doctor refers us to a specialist in eye treatment. 
There are two main types of eye doctors: optometrists and ophthalmologists. Optometrists provide general eye care for patients. They perform vision tests, monitor for issues like diabetes, help treat glaucoma, and more. While optometrists can perform most primary eye care procedures, they sometimes need to refer a patient to an ophthalmologist.
Ophthalmologists are specialists with a greater level of education about the eye and its diseases and treatment. Their education does not end with board certification; they must continue maintaining a level of knowledge beyond a general practice doctor in eye-related issues. Unlike optometrists, an ophthalmologist can treat conditions like glaucoma and diagnose diseases like diabetes. 
Perhaps most importantly, ophthalmologists are trained to perform surgical procedures on the eyes. This can include surgery to fix crossed eyes, remove cataracts, treat glaucoma, and more. They are also certified to perform Lasik eye surgery. In some cases, ophthalmologists may perform plastic surgery to smooth out wrinkles or raise a droopy eyelid. 
In short, optometrists and ophthalmologists are both eye doctors, but only ophthalmologists can diagnose diseases and perform ocular (eye) surgery.
Common Types of Ophthalmological Malpractice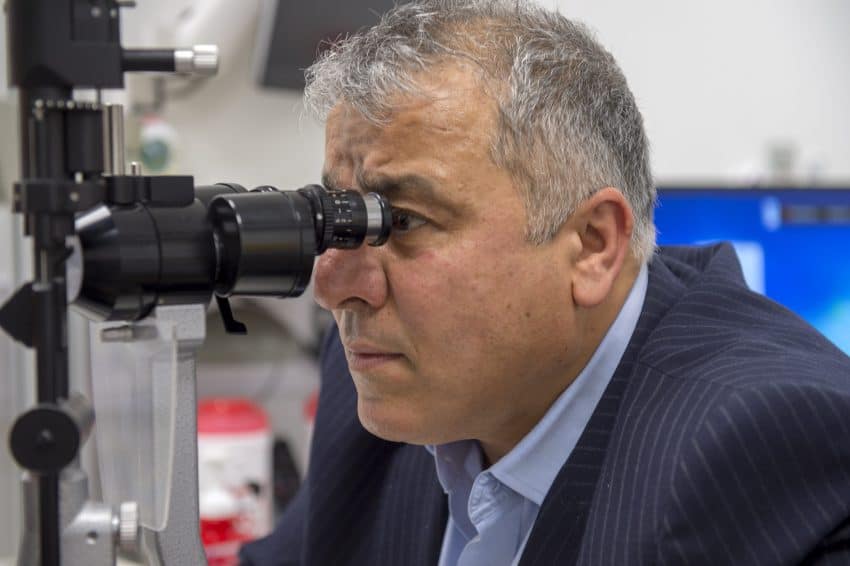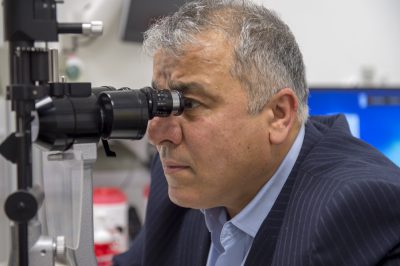 As with any medical professional, eye doctors can be held liable for malpractice if they cause undue harm to patients. 
One of the most common areas of ophthalmologist malpractice involves cataract surgery. When you have cataract surgery and the surgeon makes a mistake, serious injury to the eye and even blindness can occur. 
Before an eye procedure such as Lasik surgery or cataract surgery, the doctor or his or her medical representative must get your informed consent. If they do not do so and you are injured, a malpractice lawsuit against the doctor may be filed. Even if you are told of surgical risks, the information must be thorough and understandable to the patient.
Another area of ophthalmologist malpractice occurs when you visit an eye doctor for an examination, the doctor fails to diagnose an existing disease or condition that could harm you, and as a result your condition worsens. 
Failure to treat in a timely fashion can cause damage to your eyes. Perhaps you have visited an emergency room for what might be retinal detachment. If this is not treated immediately, the results can cause very serious damage to your vision. A failure to treat the retinal detachment can be a basis for a malpractice case against various medical personnel who examined you.
Finally, when performing any sort of procedure on the eye, especially a surgical procedure, there is an inherent risk of infection, which can quickly spread to other parts of the body – including to the brain. As such, ophthalmologists and their assistants must follow strict sterilization procedures. If they do not, and an infection occurs, they may be held liable.
How Ophthalmological Malpractice Is Proven in Georgia
As with any type of medical malpractice, you must prove negligence on the part of the ophthalmologist in order to successfully file a lawsuit. "Negligence" is a legal doctrine that requires four general criteria to be proven. These include:
Duty of care:

Medical professionals have a "duty of care" to their patients. This means they must take every reasonable step to avoid causing harm. 

Breach of duty:

If your ophthalmologist fails to take reasonable action to prevent harm, they are said to have breached their duty of care. This is generally proven by other medical professionals testifying that they would not have acted in the same way your doctor did.

Causation:

Just a breach of duty of care is not enough to prove negligence. You must also be able to prove that the injury you sustained was a direct result of the doctor's error or actions.

Real damages:

Finally, you must be able to show that you suffered actual monetary losses due to the injury. This may include additional medical bills, lost wages, loss of earning capacity, and more.
Once these elements are proven, your malpractice attorney may also petition for other damages. These may include loss of enjoyment in life, disfigurement, mental anguish, pain and suffering, permanent disability, and more. 
In rare instances, your lawyer may also petition for punitive damages. However, the bar for these types of damages is very high. Under O.C.G.A § 51-12-5.1, you must prove that the actions of the ophthalmologist showed "willful misconduct, malice, fraud, wantonness, oppression," or that they showed a "conscious indifference to consequences."
Speak to a Georgia Ophthalmologist Malpractice Lawyer Today
As with other physician malpractice cases, it is important to get legal support from an experienced personal injury attorney if you have been injured at the eye doctor.
At Scholle Law, we will talk with you about the incident during your free initial consultation. If we take your case, we will build a case for your injuries and seek monetary damages for them. 
In a process called discovery, we will obtain all relevant evidence and then carefully examine doctor's notes, hospital or outpatient clinic records, nurses' notes, and many other documents that may be important in your case.
We may take testimony under oath from your physician and how your procedure was performed. This requires the skill and expertise of attorneys who are steeped in medical and technical knowledge. We may even hire expert witnesses who will describe the standard of care that should have been a part of your treatment and how that fell short or failed.
Medical malpractice cases, especially ones against ophthalmologists, are complicated. Our team of attorneys has decades of experience holding medical professionals accountable for their avoidable errors and subsequent injuries they cause.
We are here 24/7 to discuss your case. Call us at (866) 592-1296 or contact us online to speak with a Georgia ophthalmological malpractice attorney. Your initial consultation is always free, and we never charge a dime until we win.