Georgia Car Accident Police Reports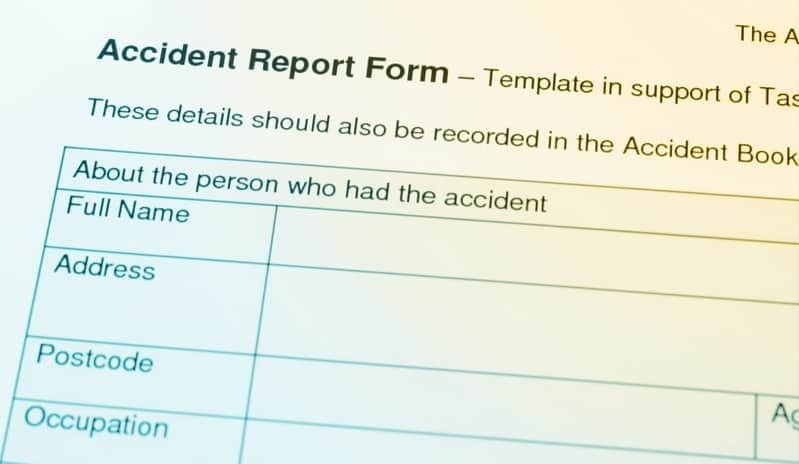 After a car accident in Georgia, an accident report (a.k.a. police report) is one of the most important and significant pieces of information that you can get to support your car accident injury case. 
The crash report will contain important information pertaining to the facts of the accident. Usually, there is a narrative statement from the reporting officer. There is also an initial indication of who (if anyone) the officer thinks caused the accident. Besides the parties and their insurance information, there is usually a diagram of the location of the accident scene, information about vehicle damage, injuries, and more.
Getting a police report from a car accident is not always easy, and understanding the codes and other information on it can be even more trying. It is a best practice to have an experienced Georgia car accident lawyer walk you through it. If you have been involved in a car accident, call us at (866) 592-1296 or contact us online for a free, no-obligation consultation. 
We can help you get a free copy of the police report after your accident, explain what everything means, and, if necessary, help you file a personal injury claim against the other driver(s) and the appropriate insurance company.
How to Get a Police Report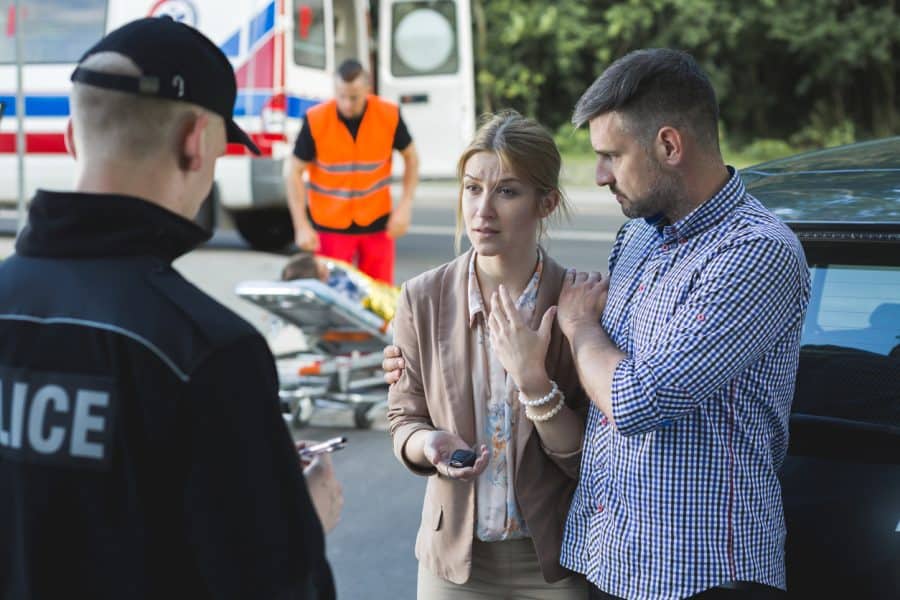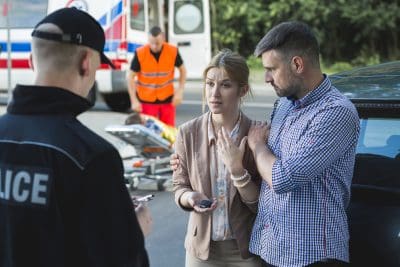 The process of obtaining a police report is generally the same from city to city, but there may be some differences depending on where the accident occurred.
For instance, some jurisdictions may require a small fee to obtain a Georgia motor vehicle crash report, while others may not. In addition, some cities may have requirements about the process for requesting the police report.
In Georgia, you can always order a police report from the Georgia Department of Transportation (GDOT). You can purchase the report directly from LexisNexis BuyCrash, or you can fill out a GDOT request form.
It is important to note that not all cities in Georgia give access or report crashes to LexisNexis BuyCrash. If you enter your information in the BuyCrash website but do not see your report, you can request a copy via the Georgia Department of Public Safety, DPS Open Records Unit (if your crash was investigated by Georgia State Patrol). 
You will need to fill out the Open Records form from the DPS website and mail or fax it to:
P.O. Box 1456
Attention: Open Records Unit
Atlanta, GA 30371
Fax: 404-624-7529
Regardless of how you get your report, once it is in hand, you'll likely notice a few different codes featured prominently all throughout the report's pages. These codes are used by law enforcement and insurance companies alike to determine what happened, who is likely to have responsibility for causing the accident, and what damages and injuries were sustained.
An experienced Georgia car accident attorney can help you analyze these codes so you are able to confidently understand how the accident was reported. You can also review these codes with the handy guide published by GDOT.
Get Your Police Report in Your City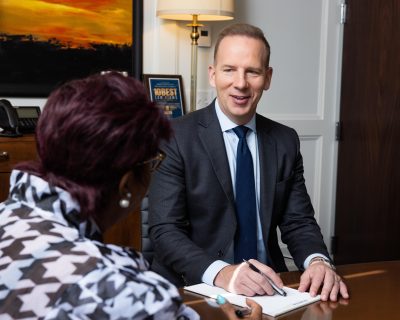 At Scholle Law, we have over two decades of experience representing Georgia accident victims of car, motorcycle, truck, and tractor-trailer (18-wheeler) accidents. Every day, we work hard to obtain the reports and help our injured clients understand them. 
Understanding the accident report is one of the first tasks that we will handle, and if a potential client contacts us without their report, we will work quickly to obtain it so we can ascertain the best way for Scholle Law to help. Our personal injury law firm can help you get a police report from any city or town in Georgia.
You can click each link below to learn how to get an accident report in the main areas we serve. Depending on who responded to the arrest, you may need to contact either the city police, the county police, or the Department of Public Safety (if your crash was investigated by Georgia State Patrol). 

Speak to a Georgia Personal Injury Lawyer Today
If you were in an injury accident that was not your fault, we will help you obtain your accident report for free and provide you with a no-obligation and no-pressure meeting with one of our experienced personal injury lawyers so they can go over your accident report and the facts of your case with you for free. 
No matter where you are in the state of Georgia, we are able to provide you with outstanding service and personalized legal representation. Call us at (866) 592-1296 or contact us online today to discuss your case.