Duluth Pedestrian Accident Attorney
Experienced Pedestrian Accident Lawyers In Duluth, Georgia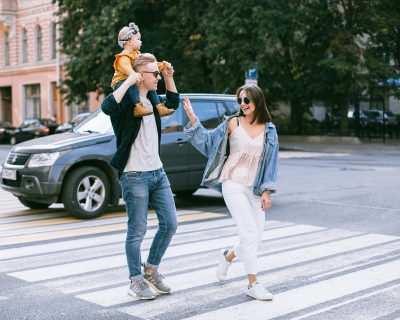 When crossing a street as a pedestrian, you have rights. In most instances, Georgia's crosswalks are the part of the intersection that connects the sidewalks on either side of the street, whether the crosswalk is painted or not.
The law requires drivers to stop and remain stopped for pedestrians in marked and unmarked crosswalks and in many other situations. It is also permissible for pedestrians to walk across a street even between intersections. Just as is the case with bicycles, pedestrians are much more vulnerable to serious and catastrophic injury, including fatal injuries, when hit by a motor vehicle.
Scholle Law represents victims of pedestrian accidents and their families. At Scholle Law, our team of lawyers and paralegals is dedicated to recovering the compensation clients deserve after a serious injury. For over two decades, we have provided our clients with the support they need to get through the litigation process and recover all the compensation to which they are entitled.
If you have been injured by another person while you were walking down the street, you have legal rights. The attorneys at Scholle Law are here to help. Give us a call or contact us online for a free, no-obligation consultation with a Duluth pedestrian accident attorney today.
Common Causes And Injuries Of Pedestrian Accidents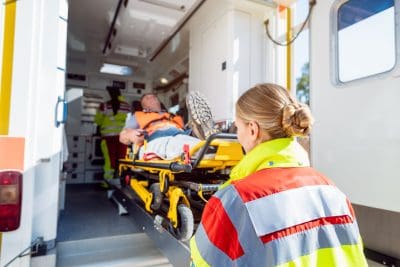 Duluth's infrastructure is lacking, to say the least. Traffic constantly clogs the roadways, public transportation is limited, and safe sidewalks are not always available. Because of this, pedestrians often must share the road with drivers who may be frustrated, distracted, or otherwise not paying enough attention to the road.
Some of the most common causes of pedestrian accidents in Duluth include:
Drowsy driving
Failure to follow traffic signals like stop and yield signs or red lights
Speeding
Not slowing at crosswalks and/or stopping at intersections
Not looking before reversing
In some cases, the pedestrian may be at fault, such as if they were not paying attention while walking. But in the majority of cases, the vehicle operator is the one at fault.
No matter the cause, pedestrian accidents often result in severe injuries, such as:
Neck and back injuries
Traumatic brain injury
Broken bones, including pelvis fractures
Soft tissue injuries
Internal injuries, including organ damage
Face injuries, including disfigurement
Pedestrian Accidents In Duluth
Under Georgia law, pedestrians are given special protection when they are legally crossing the road. Under O.C.G.A § 40-6-91:
The driver of a vehicle shall stop and remain stopped to allow a pedestrian to cross the roadway within a crosswalk when the pedestrian is upon the half of the roadway upon which the vehicle is traveling, or when the pedestrian is approaching and is within one lane of the half of the roadway on which the vehicle is traveling or onto which it is turning.
Further, "every driver of a vehicle shall exercise due care to avoid colliding with any pedestrian upon any roadway, shall give warning by sounding his horn when necessary, and shall exercise proper precautions upon observing any child or any obviously confused, incapacitated, or intoxicated person." (O.C.G.A. § 40-6-93)
Unfortunately, these laws do not always protect pedestrians as they should. In fact, in 2019, there were an estimated 6,590 pedestrian fatalities across the nation, according to the Governors Highway Safety Association. While this is only a small increase from 2018 (6,283 pedestrian deaths), the number of pedestrian accidents rose by 53 percent from 2009 to 2018.
From January to June of 2019, Duluth reported 116 pedestrian deaths. This was a rate of 1.09 fatalities per 100,000 people.
Speak To A Duluth Pedestrian Accident Attorney Today
When a motor vehicle strikes a pedestrian, the consequences can be catastrophic. You may suffer life-altering injuries – including and up to death. If you or a loved one was injured in a pedestrian accident, you have rights. The attorneys at Scholle Law can help you explore all of your legal options, including seeking compensation.
Our team knows how devastating a pedestrian accident can be. Trying to deal with the insurance company while you are recovering from the incident is not something most people want to do. Our attorneys will handle the insurance company for you and fight for every penny of compensation you deserve.
Give us a call or contact us online for a free, no-obligation consultation with a Duluth pedestrian accident attorney today.
Georgia Motorcycle Accident Lawyer, Georgia Truck Accident Lawyer