Duluth Catastrophic Injury Lawyer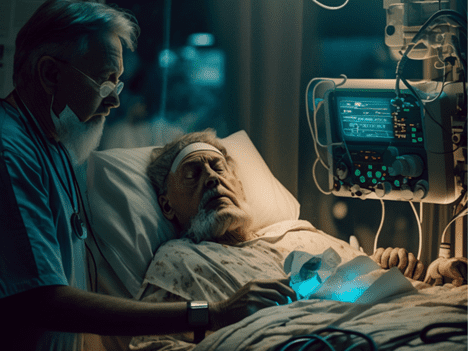 History of Duluth Catastrophic Injury Lawyers in the State of Georgia
Duluth is an incredible home for many thriving businesses with a diverse population. This city intersects with major highways, including Georgia highway 120, Interstate 85, Peachtree Industrial Boulevard, and Georgia highway 141. The many businesses in this city make it prone to fatal accidents involving motorcycles, cars, and trucks.
Scholle Law, a Duluth catastrophic injury attorney, has operated for over 25 years to help victims in dire need. By hiring renowned attorneys with extensive experience in catastrophic injury law, Scholle Law has become one of Georgia's most respected law firms.
The Different Types of Cases a Duluth Catastrophic Injury Attorney Handles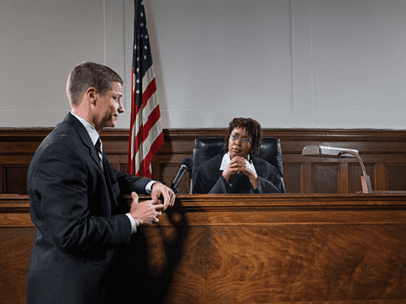 A Duluth catastrophic injury lawyer strives to ensure they establish liability and prove the full extent of a client's injuries. This includes emotional, financial, and physical hardships. Here are the different types of cases handled by this kind of personal injury lawyer:
Bus accidents

Dangerous and defective products

Boating accidents

 

Catastrophic injuries
The Team of Experienced Duluth Catastrophic Injury Attorneys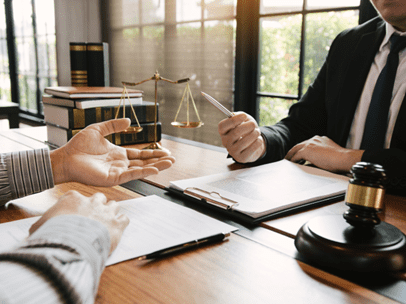 Charles Scholle: According to the American Society of Legal Advocates and National Trial Lawyers, Charles Scholle has received professional recognition, such as being among Georgia's top 100 trial lawyers. Charles Scholle is also a professional member and leader of institutions like the State Bar of Georgia and Federal Bar Admissions, Gwinnett Trial Lawyers Association, Traumatic Brain Injury Litigation Group, and Trucking Litigation Group.
Todd I. Shugart: Todd began his career in a renowned firm, Spence, Moriarity & Schuster. He then worked with the U.S. Department of Justice, gaining immense experience as an Assistant United States Attorney. He has also been successful at Bar Admissions in Georgia Bar, Colorado Bar, Wyoming Bar, and Tennessee Bar.
Annette Malena: Annette began her career in the attorney's office of Gwinnett County District. This attorney has also received admissions to practice law in courts such as the Georgia Court of Appeals and the Supreme Court of Georgia. She's also been involved in professional organizations like Georgia Trial Lawyers Association and Gwinnett County Bar Association.
Tips for finding the Right Duluth Catastrophic Injury Lawyer
When looking for an experienced Duluth Catastrophic Injury Lawyer to assist you with your case, here are some tips you can consider to help you in your search:
Start by conducting thorough research: You can utilize online tools like Google. These platforms will help give you a list of potential catastrophic injury lawyers in Duluth. While conducting this search, ensure you look for testimonials and reviews from clients who have previously worked with these lawyers to understand their reputation.
Schedule and book an initial free consultation: After settling with a list of potential catastrophic injury lawyers of your choice, you can now schedule consultations with them. The consultations will provide a good opportunity to ask questions and understand how these lawyers handle these cases. Additionally, you'll get the chance to inquire about the lawyer's experience since you want someone with a successful track record in handling similar cases.
Talk about their fee structure: Different lawyers work with different fee structures. While some will charge a flat fee or an hourly rate, others prefer working on a contingency basis. Understanding how the lawyer will charge you and when you should expect a settlement is best. It's important to note that Scholle Law always works on a 100% contingency fee basis, meaning you don't pay anything unless the firm wins your case for you.
Look at their communication style: Communication is crucial when seeking representation. Ensure you work with a lawyer who keeps you informed and is responsive throughout the process.
Process of filing a Personal Injury Claim with a Duluth Catastrophic Injury Attorney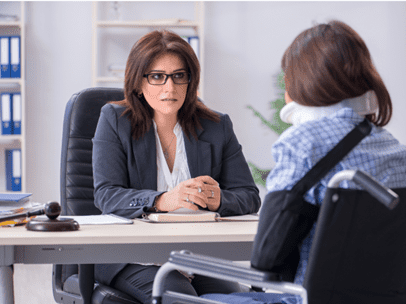 Initial Consultation: This first step involves an initial meeting with a lawyer, where they'll discuss your case in detail and the circumstances surrounding the injuries suffered. The lawyer will also inquire about whether you've received any previous treatment and help you understand the legal process concerning your case.
Investigation and discovery: If the lawyer agrees to represent you, they'll begin investigations by gathering evidence to assist in the case. The discovery process will then involve the lawyer exchanging ideas and information with the other party to assist them in building a strong case.
Negotiation with the appropriate insurance companies: This happens after the investigation. The lawyer will present evidence that you or a loved one suffered injuries as a direct result of the incident and claim a fair settlement that matches the extent of the injuries.
Settlement or trial: If the insurance company agrees to pay for the damages, your lawyer will help you finalize the agreement by signing the required paperwork. However, the lawyer will prepare you for court proceedings if you can't settle. A judge will then determine the case's fate after necessary evidence has been presented before the jury.
How to make most of your legal experience with a Duluth Catastrophic Injury Lawyer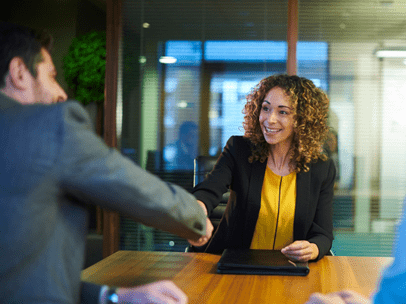 Here's what you need to know to make the most of your legal experience with the Duluth catastrophic injury lawyer.
To begin with, when preparing for the interview, make sure you gather all important medical records for your case and list all the questions you want to ask the attorney.

Another important aspect is to understand the goals of your meeting and what you wish to accomplish.

Finally, be prepared to be open enough when discussing the accident and be sure to follow your lawyer's advice.
Regarding the litigation process, ensure you remain patient and calm and help your lawyer handle the case as efficiently as possible.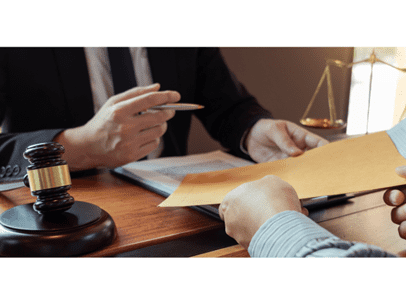 Scholle Law, a law firm in Duluth, has been helping clients for over 25 years. The firm has extensive experience in cases like medical malpractice, car accidents, truck accidents, catastrophic injuries, and dog attacks, among many others.
Before hiring any catastrophic injury lawyer to help you with your case, conduct adequate research and check out the lawyer's competence and proven track record of success in handling similar cases. The other crucial thing is to consider the lawyer's communication style, as you should stay informed throughout the process.
As the client, you must possess all the required documents concerning the case and remain patient to ensure success
The Duluth catastrophic injury attorneys at Scholle Law offers injury victims ethical, compassionate, and results-based representation to ensure they receive a fair settlement. In addition, since the firm incorporates extensive knowledge, resources, and litigation experience, its clients stand a high chance of obtaining positive results.
Frequently Asked Question
How can I find experienced Duluth personal injury lawyers?
If you reside in Duluth, you can find experienced personal injury lawyers several ways. For instance, you can request referrals from colleagues, friends, or family who have dealt with a similar legal issue and ask whether they can recommend an experienced and competent personal injury lawyer in Duluth.
The other option involves contacting the Georgia Bar Association and requesting them to connect you with competent personal injury lawyers in Duluth. You can also use sites like Bing or Google to find experienced Duluth personal injury lawyers.
What should I look for in an experienced personal injury attorney?
An experienced personal injury attorney should first know state and federal laws applicable to your case. They should also know about the injuries you've encountered and understand crucial aspects of the medical industry.
The other thing you should look for in an experienced personal injury attorney is that they should possess strong communication and negotiation skills. In addition, they should have a prolonged litigation experience, and be able to show a proven track record of success in handling similar personal injury cases.
What are the different Types of Personal Injury Claims in Georgia?
The state of Georgia handles different types of personal injury claims. They include the following:
Premise liability

Auto accident

Product liability

Wrongful death

Bicycle Accidents

Drunk driving accidents

Dangerous drugs

Slip and fall accidents

Pedestrian accident
How do you successfully navigate Georgia personal injury law?
It can be challenging to navigate Georgia personal injury law at times. However, following certain crucial steps can go a long way to determining your success. Firstly, you need to hire a competent and experienced personal injury attorney whom you can consult regarding your case.
Personal Injury Attorneys will assist you in understanding your legal options and rights concerning your case, negotiate with the responsible insurance firms, and in some cases, act as your representative in court if and when needed. The other crucial steps involve gathering enough evidence concerning your case and documenting incurred expenses which are vital when recovering damages.
What makes a legal team experienced in handling catastrophic injuries?
The legal team should, in all manners, understand the complexities that accompany catastrophic injuries. As they understand their legal responsibility, they should be able to deploy all necessary resources, like medical personnel and investigators, when dealing with these cases. This way, they'll build a strong case that will assist their clients in getting the settlement they deserve.
Is Duluth Hwy a common site for catastrophic injuries?
Duluth Hwy isn't a common site for catastrophic injuries but still has its fair share of automobile accidents. For instance, between 2015 and 2019, approximately 947 car crashes were recorded in Duluth (per year). The year 2019, which had fewer accidents than in 2018, reported a rise in injured personnel.
How can accident victims hold their at-fault party's insurance company accountable for their losses from a catastrophic injury?
If an individual encounters catastrophic injuries resulting from another person's fault or negligence, they can hold the at-fault party's insurance company accountable for their losses. The process first involves seeking legal representation, where a lawyer will help the victim collect and document evidence and then later file a claim. Negotiations will then happen to ensure the victim secures the maximum compensation.
Are there any special considerations regarding traumatic brain injuries and the law?
Traumatic brain injuries are critical injuries that pose long-term and intense consequences on an individual. In Georgia, there are special considerations regarding these types of injuries. One special consideration is a statute of limitations regarding personal injuries, where an individual has two years from the catastrophic injury to file a claim. The other consideration, comparative negligence, allows victims to recover damages even though they are to be partially blamed for the accident.
In what ways do Motor vehicle accidents lead to catastrophic injuries more often than other types of accidents?
High speeds incorporated in motor vehicles often lead to a high force of impact when collisions occur. Such force of impact may lead to catastrophic injuries like spinal cord or brain injuries. In addition, Motor vehicle accidents often result in multiple impact points, which may result in injuries on different body parts. Also, if a person is ejected from a motor vehicle after an accident, they're more likely to suffer serious catastrophic injuries.
What kinds of damages are awarded by courts in case of catastrophic injuries caused by motor vehicle accidents or other negligence cases?
The court may award different types of damages when a person suffers catastrophic injuries from motor vehicle accidents. They include the following:
Lost wages

Medical expenses, including future medical treatment

Additional care costs

Loss of future income if the plaintiff will not be in a position to work for a certain period

Pain and suffering, etc