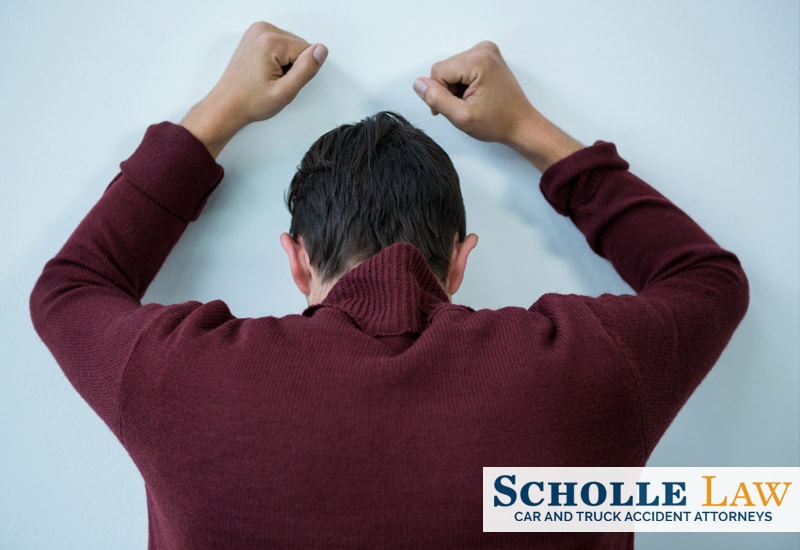 Avoid these 9 common pitfalls after an auto accident or other personal injury in Georgia
Everyone makes mistakes. We're only human, after all. But some mistakes have more lasting and serious consequences than others.
When it comes to filing a personal injury lawsuit in Georgia, the steps you do take — as well as the steps you don't take — can greatly impact the final outcome of your case. That's why it's vital to consult with an experienced Georgia personal injury attorney near you if you're involved in a tragic accident that resulted in serious injuries.
In the meantime, here's a list of the most common and serious mistakes we see people make that can totally derail a person's injury claim.
1. Not notifying the police
Immediately following an accident, the first thing that comes to mind may not be to call the police. You may be in shock or confused. Your adrenaline is probably pumping, and you need to make sure that everyone involved is unharmed and not in any immediate danger. However, it is imperative that as soon as you are able, you call and notify the police.
It doesn't matter if you are on public or private property. It doesn't matter if you don't believe there to be any serious injuries. It doesn't even matter if the property damage looks minimal. There should always be a police report filed. When there is not, it leaves the case open to interpretation. Stories can be changed after the fact.
While at the scene, the at-fault party may have admitted fault to you and seemed apologetic. But if a police report isn't filed and the at-fault party tells their insurance company a different story from what really happened, then the at-fault driver's insurance company could deny payment to you.
Even worse, if you are later wrongfully found to be partially or fully responsible for the accident, then your own insurance company could raise your premiums believing you were at fault. You can alleviate all of these problems by insisting that the police are called and a report is written.
2. Not obtaining a copy of the police report
Once you have made sure that the police were called and the details of the wreck were properly documented, a police report should be available for you to pick up within a few days after the wreck. You can always speak with the officer at the scene to ask where you can obtain a copy of this report.
Once you have a copy of the report, it is important to look over it closely and make sure that all the details from the accident are correct. Unfortunately, mistakes can happen, so it is vital that you review the report carefully.
If there is a mistake, contact the investigating officer (whose name and agency should be listed at the bottom of the report) to see if they would be willing to make the correction. The longer you wait to do this, the less likely your chances are to get it rectified as the officer's memory of the accident will fade with time, making him or her less likely to make any changes to the document.
3. Not going to the doctor
You may not think that your injuries are bad enough to warrant immediate medical attention. Maybe you fear the thought that your injuries are so bad that you may need medical treatment or even surgery that you can't afford. No matter what your reservations may be, if you have pain — even the slightest pain — now is the time to speak up.
Sure, the pain may go away with time or a few days of rest, but if it doesn't and you have waited days or weeks to see a doctor, the at-fault party or insurance company could argue that the injuries you are claiming from the auto accident were, in fact, caused by something else due to the delay in obtaining medical treatment. Further, any symptoms that you experience from an auto accident must be documented by medical professionals or the insurance company may not believe you.
Medical records are the only way to prove your pain and suffering.
You can attempt to explain your pain to the insurance company as many times as you'd like, but if it is not mirrored in your medical records, they will have a hard time believing you.
Equally important is making sure that you are communicating with your treating physician. If you find yourself in more pain after a week of intense physical therapy or are suddenly unable to engage in an activity that you could do prior to the accident, it is important to tell your doctor so that all of the pain and suffering you are experiencing is properly reflected in the medical records for the insurance company to see.
4. Not following the doctor's orders
If you see your primary care physician or present to the emergency room after an auto accident, and they advise you to seek out a specialized doctor, such as an orthopedic or neurologist, it is important to do so. Not going to scheduled doctor's appointments, skipping treatments or not following doctor's orders — such as taking prescribed medication, following a provided home exercise program, or discontinuing your treatment without being discharged by your doctor — can all lead an insurance company to believe that you are either not hurt, or not doing what you need to do to get better.
You may know that you're in pain, but if it is not properly documented in medical records, then the other side can argue that gaps in treatment or non-compliance occurred because you were feeling better or never actually hurt in the first place.
5. Giving a recorded statement
After an accident occurs, you may want to make sure that the at-fault driver's insurance company is aware of the wreck. The first step in doing that is to call and file a claim with their insurance company. Or perhaps the at-fault driver's insurance company has reached out to you directly after their insured has filed a claim with them.
When speaking to an insurance company, they may try to record your conversation. As the innocent party, you may see no harm in talking to an adjuster and allowing them to record the conversation, especially if you are just providing information about what happened.
Be aware that these conversations are not to be taken lightly.
Insurance companies are serious businesses, and they are incentivized to settle claims for as little as possible — or to find a reason to deny them entirely. Be cautious in your comments as recorded statements can be taken out of context and used against you later.
It's also important to remember that you are under no obligation to provide any recorded statements. However, if you do, it is imperative that you are truthful. Don't guess or estimate anything that you do not know for sure. Saying "I'm not sure" or "I can't recall" are perfectly acceptable responses.
6. Signing a release
Signing any document without fully understanding it can be a major mistake, especially right after a traumatic event such as an auto accident. It may seem like a good idea at the time to accept a settlement offer and sign a release just to be able to put the event behind you and move on with your life, but often you don't know the full extent of your injuries right after a wreck and might settle your case for less than the amount you deserve.
Once a release is signed, you cannot come back later and ask for more money, so it is vital that you not sign anything without fully understanding exactly what you are signing. By consulting with our knowledgeable and experienced attorneys, we will carefully review all documents and make sure your rights are protected at all times.
7. Posting on social media
Anything you post online is public information, and that includes social media accounts that are set to "private" mode. Once something has been uploaded to the internet, there is always a possibility of accessing it. For this reason, if you file a claim for personal injuries, you should expect that the insurance companies involved will be investigating you at some point. Seemingly innocuous and unrelated photographs or things that you say online can be used against you as evidence that your claim for personal injuries is a sham.
For example, if you are claiming back pain resulting from an auto accident and post photographs of bungee jumping a week later, it will be hard to convince anyone that you were really in pain. And if you were frustrated with a conversation with an insurance adjuster, the internet may not be the place to air your grievances.
Even when your pain is legitimate, posts and photos can sometimes be misconstrued to use against you in your claim. If you were given a therapy program from your doctor that includes an exercise program to help facilitate in your recovery, and post a photo of being in the gym, the argument could be used that you couldn't be very hurt if you are able to workout.
Remember that it is the insurance adjuster's job to minimize your injuries in order to settle your claim for as little as possible, or to find a reason to deny settlement entirely. So it's best that you are always extremely cautious with what you put on social media.
8. Letting the statute of limitations expire
You have 2 years from the date that the accident occurred to file a personal injury claim. If you pass the 2-year mark, it is unlikely that you will be able to obtain any compensation for personal injuries or damages sustained in the accident.
9. Trying to handle your case on your own
If you are unsure of the ins and outs of the personal injury system, or even if you're afraid that you may have already made some of the common mistakes listed above, all is not lost. It is imperative that you contact an experienced personal injury attorney who can help you recover the settlement you deserve.
At Scholle Law, we pursue justice for our clients in all types of personal injury matters. For over 20 years, our Atlanta injury attorneys have recovered millions of dollars for our clients in personal injury verdicts and settlements, including traumatic brain injury, wrongful death, car accidents and truck accidents. We have an unwavering commitment to success in all our cases. We are fierce advocates for accident victims and their families. We will take the insurance company and responsible parties to court if they refuse to play fair.