Decatur Dog Bite Accident Lawyer
Skilled Dog Bite Accident Attorneys in Decatur, Georgia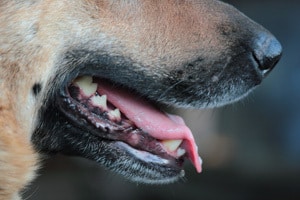 Adair Park, Glenlake Park, Oakhurst Park, and the many other dog-friendly locales throughout Decatur leave no doubt: Decatur is a fine place to raise a dog. Every resident and visitor in Decatur, though, has an expectation of safety when they're around dogs. Pet owners, groomers, veterinarians, and boarding services in Decatur have a responsibility to keep others safe from aggressive animals. If you or a loved one suffered a dog bite accident, you may receive compensation for medical care and other damages. Call a Decatur dog bite accident lawyer today or contact us online to discuss how we can help.
Recoverable Damages for a Dog Bite in Decatur
Cleveland Clinic notes that dog bites can lead to serious infections. Dog bite victims we represent in Decatur frequently have significant injuries, which may worsen due to infection. If you have suffered injuries from a dog bite, then you may:
Miss work: If injuries prevent you from working, you may lose income, performance bonuses, employer-matched retirement contributions, and other benefits. If you are permanently disabled or need to change jobs, you may lose some or all of your earning power.
Endure severe pain and suffering: Dog bites—in your case, attack may be an appropriate term—can cause life-changing trauma. You may suffer distressing memories, pain from your injuries, fear of animals, and other types of pain and suffering. Civil courts in Decatur allow victims like you to seek compensation for such pain and suffering.
Require psychological and emotional treatment: To move forward with your life, you may need psychotherapy, counseling, medications, and other treatments for pain and suffering.
Have substantial medical costs: Even injuries that first appear minor can require expensive medical treatment. You may need emergency care, medical imaging services, surgery, reconstructive procedures, and other types of healthcare.
There is some positive news: These damages may all be recoverable. The Scholle Law team will work tirelessly to get the compensation you deserve.
Who Is Liable for My Dog Bite in Decatur?
Decatur tasks pet owners with "protecting the public health and safety." An owner, or another party responsible for a dog, may be liable for your losses if they:
Let an aggressive dog off-leash
Failed to install adequate fencing around their yard
Opened the door, and in doing so, let an aggressive dog attack you
Trusted the dog to someone who was not capable of restraining it
Made any other choice or action that put you at risk of a dog bite
Our team will identify all parties who are liable for your bite-related losses.
How Scholle Law Will Seek a Financial Recovery for You in Decatur
The attorneys at Scholle Law have represented dog bite victims throughout Decatur. We understand what victims of aggressive animals often experience, and know how to deliver a financial recovery.
We may assist you by:
Recording your account of the dog bite
Speaking with witnesses, obtaining a police report, reviewing video footage, and securing any other relevant evidence
Identifying those responsible for your dog bite in Decatur
Obtaining your doctor's notes, medical bills, medical images, and other proof of your injuries
Calculating the cost of all your bite-related damages
Identifying liable parties and naming them in your lawsuit
Filing your lawsuit and all other case-related paperwork
Negotiating a settlement
Going to trial, if we need to
With Scholle Law handling your dog bite case in Decatur, you can focus on your health and recovery.
What Sets Scholle Law Apart from Other Firms?
The Scholle Law team takes a consistent, proven approach to each case. We work hard to establish ourselves from other law firms by always placing the client's needs first.
Our firm has over 25 years of experience leading personal injury cases in Decatur and throughout Georgia. We have a proven track record of results, including financial recoveries of:
$14 million
$5.5 million
$4.3 million
$2.025 million
$2 million
$1.55 million
The team at our office in Decatur stands ready to fight for you. While we never make guarantees about financial recoveries, we do guarantee that we'll work hard for the recovery you deserve.
As our client, you will be able to reach your attorney when you need them. You may be facing regular medical care for your injuries. Rest assured that we'll be on top of your dog bite case, moving the legal process forward while you recover.
Call Our Decatur Dog Bite Accident Lawyers Today for a Free Consultation
Georgia generally has a strict time period for filing your dog bite case in Decatur. You should not wait to hire Scholle Law for your case. There is no upfront cost, so there is no reason to wait.
Call Scholle Law today for your free consultation. You can also contact us online if you prefer. We understand the legal landscape in Decatur, and we're ready to start your case today.