Decatur Premises Liability Lawyer
Experienced Premises Liability Attorneys in Decatur, Georgia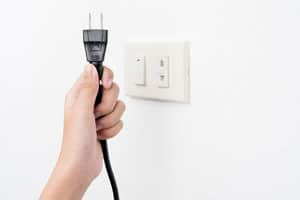 Decatur has no shortage of locations worth visiting, whether for entertainment, dining and drinking, or more practical purposes. From Your DeKalb Farmers Market to breweries, restaurants, museums, stores, Decatur Square, and beyond, you deserve to see the many sights and sounds of Decatur safely. When property owners and managers put visitors, residents, or other protected parties in danger, they may pay for the resulting damages. A Decatur Premises Liability Lawyer can seek compensation for any harm you've suffered.
Who Can Pursue a Premises Liability Case?
Many circumstances could warrant a premises liability claim. You may pursue a lawsuit or claim if you suffered injuries as:
A visitor to a business in Decatur
A resident of a dangerous apartment complex or rental home
The victim of a criminal act resulting from negligent security
A visitor at someone's home
These are only a few examples of those who may pursue a premises liability claim. As a general rule, if you suffered an injury on someone else's property in Decatur, you may have grounds for a premises liability case.
Our team will review your circumstances and confirm your eligibility for a premises liability case.
How a Premises Liability Lawyer from Scholle Law Will Lead Your Case in Decatur
As a law firm with offices in Decatur, Scholle Law will handle every step of your premises liability case. These cases generally require us to:
Identify liable parties: Property owners are often liable in premises liability cases, but the matter is not always so simple. We'll identify all parties who are liable for your injuries and related damages.
Gather evidence: We may prove your premises liability case with video footage, photographs of the dangerous premises, witness accounts, and other forms of evidence. Our attorneys and investigators work quickly to secure and preserve such evidence.
Deal with insurers: One or more insurance policies may apply to your accident in Decatur. If a claim is necessary, our team will handle all conversations and negotiations with insurance companies.
Oversee the legal process: Should you pursue a premises liability lawsuit, we'll handle the legal process from consultation to conclusion.
Pursue a settlement: Settlement negotiations are a critical point in a premises liability case. We'll organize evidence, calculate your damages, then fight for the financial recovery you deserve.
Take your case to trial, if necessary: If your premises liability case in Decatur requires us to go to trial, we will make your case in front of a jury.
Scholle Law has an impressive record of financial recoveries for our clients. Our team will work hard to hold liable parties responsible for your losses.
Recoverable Damages in Your Premises Liability Case
Your premises liability case in Decatur will involve losses that are unique to you. Our premises liability attorneys will identify your losses by:
Discussing your damages with you
Consulting your doctors about your injuries
Consulting our own experts
Securing proof of your damages, such as medical bills, proof of lost wages, and other relevant documentation
Damages in premises liability cases generally fall into two categories: 1) Economic damages and 2) non-economic damages.
Economic damages generally have a clear financial value and may include:
Medical expenses
Lost wages
Lost earning power
Lost benefits and bonuses
The cost of treatment for psychological and emotional harm
Property damage
Non-economic damages do not always have such a clear monetary cost, but they do have a cost. Our firm will determine the value of your non-economic damages, including your pain and suffering.
Scholle Law always works hard to value clients' cases properly. The cost of your damages will determine the value of the settlement we seek for you. Our calculation will account not only for the losses you're currently suffering but damages you may suffer in the future.
Call Our Decatur Premises Liability Lawyers Today for a Free Consultation 
Slip and falls, assaults, animal attacks, and other incidents may all fall under the umbrella of "premises liability." If you or a loved one have suffered harm on another's property, contact Scholle Law for a FREE case review.
Contact us today for your free consultation. A Decatur Premises Liability lawyer from our firm can assist you today.