Decatur Bicycle Accident Lawyer
Experienced Bicycle Accident Attorneys in Decatur, Georgia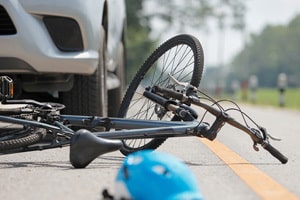 Decatur brands itself as a "bicycle-friendly community," highlighting the Decatur Park Route, South Decatur Loop, and several other scenic paths throughout the city. Decatur's bike-friendly environment depends, though, on the cooperation of motor vehicle drivers. If you or a loved one suffered injuries in a bicycle accident in Decatur, Scholle Law will fight for justice. A Decatur Bicycle Accident Lawyer from our firm is ready to help you today.
The Effects Of a Bicycle Accident On Your Life
A Decatur bicycle accident can result in lifelong injuries, such as:
Traumatic brain injuries
Spinal cord injuries
Amputations
Organ damage
Fractures and other broken bones
Soft tissue damage
Internal bleeding
Concussions
Whiplash
Road rash
Any of these injuries could require long-term medical care. You may never regain your full health or the ability to work and earn a living. A Decatur Bicycle Accident Lawyer will fight for the compensation you need to cover your medical bills and support yourself and your family. Scholle Law also represents Decatur residents who were seriously injured while riding their bicycles out of state.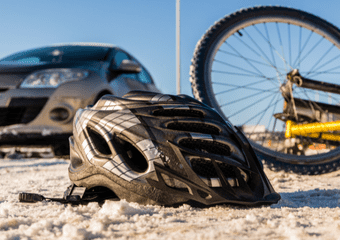 No one should have to suffer because of someone else's negligence. If you or a loved one were injured in a Decatur bicycle related accident, contact Scholle Law today. We will review your case for free and with no obligation. If we represent you, we will not charge any attorney's fees unless we recover compensation for your injuries.
Common Causes of Georgia Bicycle Accidents
Most Decatur bicycle related accidents are caused by negligent motorists. These crashes typically occur when a motorist:
Fails to yield the right of way to a bicyclist.
Makes a left-hand turn in front of an oncoming bicyclist.
Attempts to pass a bicyclist without sufficient space.
Changes lanes into the path of a bicyclist.
Is driving under the influence of drugs or alcohol.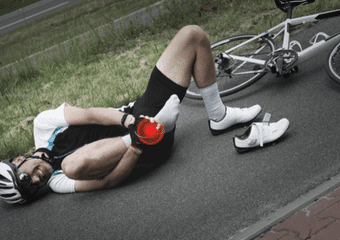 Tips for Staying Safe While Riding a Bicycle
Even the most conscientious Decatur bicyclists cannot always avoid an accident. You can, however, take steps to protect yourself from serious injuries. When riding a bicycle in Decatur, follow these safety tips:
Wear a helmet
Use hand signals
Ride in the direction of traffic
Be visible by wearing bright clothing during the day and reflective gear at night
Yield the right of way to pedestrians
 Obey all traffic laws
Avoid riding while under the influence of drugs or alcohol
Never ride while distracted by your cellphone or other electronic devices
If you were injured while following all safety protocols, you may still have a case for compensation. A Decatur Accident Lawyer at Scholle Law will review your case.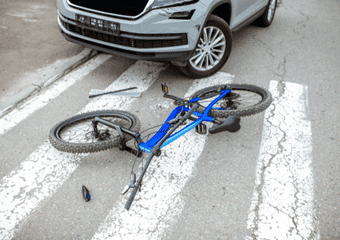 What To Do After a Decatur Bicycle Accident
If you or a loved one were involved in a bicycle accident, it is important to take the following steps:
Get medical attention as soon as possible
Report the accident to the police
Gather evidence from the scene of the accident
Take pictures of your injuries
Get witnesses' contact information
Contact a Decatur Bicycle Accident Lawyer at Scholle Law
If a loved one lost their life in a bicycle related accident, a wrongful death attorney is available.
What Not To Do
Bicycle accident victims should always remain at the scene and wait for medical help to arrive, do not leave the scene.
Do not give a statement to an insurance company without speaking to an attorney first. In the aftermath of the accident, you may be contacted by an insurance company. An insurance adjuster may try to get you to give a recorded statement about the accident or sign a release of liability. You should never give a statement or sign anything without consulting an attorney first.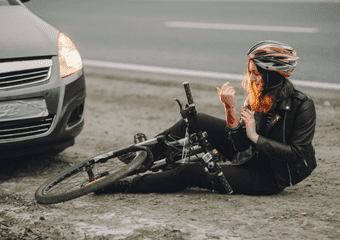 The Insurance Company Is Not On Your Side
The goal of the insurance company is to pay out as little as possible – or nothing at all. Anything you say to an insurance adjuster could be used against you later.
Georgia Bicycle Accident Statistics
In 2018, there were 152 bicycle accident fatalities in Georgia. These accidents accounted for 2.2% of all traffic fatalities in the state that year. Men aged 45-54 were the most likely to be killed in a Decatur bicycle related accidents.
In 2019, there were 128 bicycle fatalities in Georgia. These accidents accounted for 1.9% of all traffic fatalities in the state that year. In 2020, there were there were 104 bicycle accident fatalities in Georgia. These accidents accounted for 1.5% of all traffic fatalities in the state that year. In 2021 more than 340 bicyclists and pedestrians we're killed in crash related incidents in the state of Georgia.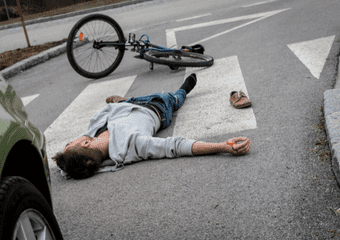 Non Motorist Related Bicycle Accidents
Even though the great majority of bicycle accidents involve an automobile, there are many types of Decatur bicycle accidents that are not caused by negligent motorists. Such as:
Bicyclist error
Defective bicycle parts
Poor weather conditions
Potholes
Debris in the road
Who's Responsible For Poor Road Conditions Contributing To Your Accident?
The City of Decatur is responsible for street maintenance to maintain Decatur roads in a reasonably safe condition. This includes repairing potholes and other hazards in a timely manner. If the Decatur DOT fails to do so, it may be held liable for any accidents or injuries that occur as a result.
How To Choose The Right Decatur Bicycle Accident Attorney
When you are looking for a Decatur bicycle accident attorney, it is important to choose someone with experience handling bike accidents. You should also look for an attorney who is familiar with the Decatur court system and has a proven track record of success. Take a look at some of their online reviews and make sure that the firm you choose to work has plenty of positive reviews.
Finally, it's important that the personal injury firm works on a contingency fee, this means that they don't get paid unless you win your case.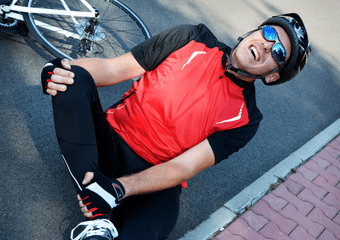 When Are Bicycle Crashes Most Common?
Bicycle crashes are most common during the spring and summer months. However, they can occur at any time of year. The vast majority of cyclist related accidents happen during daylight hours.
The Most Dangerous Intersections In Decatur, Georgia
Decatur can be very hectic, with some of the busiest roads in the state. If you're riding a bicycle in these areas please take particular caution when approaching intersections. According to Decatur police, the following intersections are the most dangerous for Decatur bicyclists: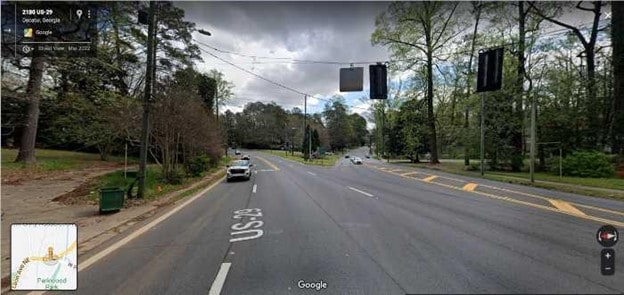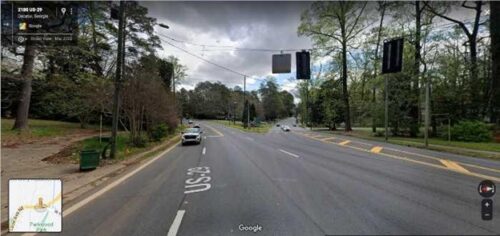 Scott Boulevard and West Ponce de Leon Avenue
Scott Boulevard and South Candler Street
Clairmont Road and North Decatur Road
Decatur Street and East College Avenue
Decatur Street and East Trinity Place
If you were injured in a bicycle crash at any of these (or other) intersections, you may have a case for compensation.
Scholle Law Will Seek Fair Compensation for Your Bicycle Accident
The attorneys at Scholle Law work in Decatur every day, and many of our staffers use the bike paths throughout the city. When motor vehicle drivers put bike riders at risk, we take it personally.
We will pursue compensation for your damages by:
Gathering all relevant facts and evidence: Whether a motorist struck you or your accident happened another way, we will gather all relevant details. We'll also seek evidence such as witness accounts, video footage of the bike crash, photographs of injuries and property damage, and reconstructions of your accident.
Pinpointing liable parties: Liable parties in a Decatur bicycle accident may include a negligent motorist, an establishment that over-served a drunk motorist, or any other party contributing to the accident. If someone struck you while they were working, their employer could also be liable.
Calculating your damages: The Centers for Disease Control and Prevention (CDC) notes that bicycle accidents cost about $23 billion annually. Your accident may be costly, and we'll determine the value of your damages.
Pursuing a settlement: We'll pursue a settlement with liable parties. Our attorneys may present proof of your losses, evidence of the defendant's liability, and calculations of your damages. Settling is not our only option, but it is one possible outcome for your case.
Going to trial (if necessary): We can also go to trial if your circumstances warrant. With a track record of significant recoveries, Scholle Law is comfortable at the negotiating table and in the courtroom.
We will handle the day-to-day responsibilities of your case. You or your loved one can focus entirely on your health. We'll fight for the financial recovery you need to move forward.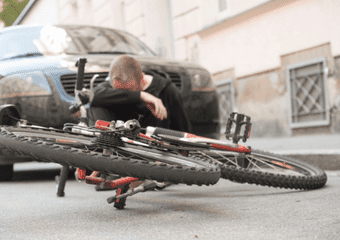 What Are Recoverable Damages for a Bicycle Accident in Decatur?
Scholle Law will work directly with you, your doctors, and our experts to identify your damages. Bicycle accident victims in Decatur usually have unique losses. Your damages may include:
Medical expenses
Lost income, bonuses, and benefits
Lost earning power
Bicycle repairs
Temporary transportation
Pain and suffering (and necessary treatment)
Loss of life
Why Choose Scholle Law for Your Bicycle Accident Case?
Scholle Law isn't some out-of-town law firm that swoops in to handle injury cases. With offices located on Clairmont Avenue, many of our team members are residents of Decatur. We understand the local laws and legal procedures, but just as importantly—we care about our fellow Decatur citizens.
You'll feel like a member of the Scholle Law family and can expect:
Passionate legal representation
A direct line to your attorney
Active communication about your case's progress
The full financial support of our firm
Expect us to fight for the full financial recovery you deserve. You'll pay nothing upfront for our services. Our attorneys only receive a fee if they win your case.
Call Our Decatur Bicycle Accident Lawyers Today for a FREE Consultation
Do not wait to contact our team. We may face a deadline for filing your case, so time is a key consideration. Our team is standing by, ready to receive your call.
Contact us today for your free consultation. A Decatur personal injury lawyer from our team is ready to start your case.