Decatur Medical Malpractice Lawyer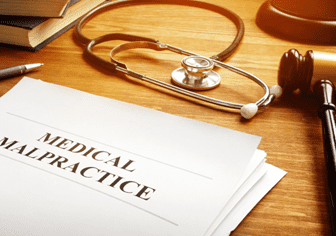 Medical malpractice is referred to the act of professional negligence in terms of treatment that is way below the accepted standard within the scope of the medical community. As such, it leads to injury or even death to patients involved in medical errors.
However, regulations and standards for medical malpractice vary from one country to another. In addition, it depends on the jurisdictions within them as well. Besides, medical malpractice cases are quite delicate.
That's because they involve several parties and can lead to greater hardships for any person. It is wise to get a Decatur Medical Malpractice lawyer so that you understand your rights while getting legal representation.
What are medical malpractice lawyers and what they can do for you?
Medical malpractice lawyers represent clients who want to sue doctors in case of professional misconduct. In the State of Georgia, malpractice is used to refer to professional misconduct by a medical professional. Medical malpractice involves the negligent conduct of technicians, therapists, dentists, nurses, doctors, other medical professionals, and healthcare providers.
That way, a medical malpractice case can erupt as a result of unrealistic delays when treating a condition, anesthesia errors, birth traumas, surgical errors, failure to get informed consent before treatment from the patient, and many more. Medical malpractice lawyers file a lawsuit against medical professionals on behalf of their worried clients.
Typically, the clients might be the patient themselves or surviving family members of the patient. The clients want medical practitioners sued for their wrong deeds. Sadly, malpractice in the medical field tends to happen more often than it should in the first place. A lawyer experienced in this area helps patients who are suffering from a doctor or hospital by filing a lawsuit.
The lawyers will perform most of the daily activities and tasks like the civil litigator. So, what does a civil litigator do? In general, civil litigators resolve issues when there are no criminal charges involved but there is legal disagreement. They will conduct investigations, interview clients, draft motions, develop trial strategies, and litigate cases.
What are the different types of medical malpractice cases that the lawyer can take?
There are several instances where a patient may pursue a medical malpractice lawsuit. However, some cases might be similar whereas others could be unique to that person. Below listed are the different types of medical malpractice cases that lawyers handle normally:
A medical professional has no explanation to the patient why a certain test should be necessary
The professional's failure to provide a test to help the patient
Providing the wrong treatment to the patient from the beginning
Causing all kinds of delays in treatment
Failure to provide the right treatment to the patient
Inadequate knowledge and failure to perform appropriate examination or evaluation of the medical condition of the patient
Failure to evaluate previous treatment or failure to follow up with the existing treatment
Enough delay when diagnosing a problem for the patient
Misdiagnosing the patient
Any kind of surgical error
Conducting unnecessary surgery
Leaving foreign objects or surgical instruments inside the patient's body
Medical negligence by medical professionals, assistants, or nurses
The patient suffering from infections after the surgery
Unqualified persons carrying out a delicate task
Inadequate supervision or training of staff
Improper medication to the patient
Failure to work on strategies that benefit the patient
Failure to monitor serious issues in delivery, labor, or even pregnancy
Failure to refer the patient to another special doctor
Negligence in any form intentionally
 What are the steps that the lawyer will take to help you?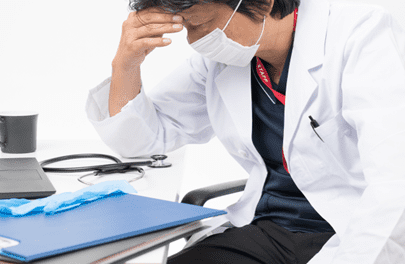 When a medical malpractice attorney takes your case, they had to prove that the hospital or doctor providing the care was negligent in their efforts. Only an experienced lawyer from a reputed law firm that specializes in medical malpractice can prove medical negligence.
The lawyer has to establish that the patient suffered misconduct from the hospital or doctor in terms of providing care. It means, the patient didn't receive proper care according to medical standards. There might be a lack of decision-making, implementing surgical techniques, and so on.
The lawyer will prove that the medical professional failed to provide the necessary level of care. Also, they need to prove that there was a breach of duty that resulted in an injury and caused significant damage. This could be in the form of increased medical care, loss of income, adapting to the injury, and pain and suffering.
The attorney will gather information to make the allegations true. Additionally, they will work with other medical professionals to support the case. They will file a lawsuit against the offenders and work in favor of the patients who suffered due to negligence.
Tips to protect yourself from medical malpractice lawsuits
No wonder, doctors or hospitals will experience malpractice lawsuits at least once in their lifetime because of the number of patients they have to take care of. Following are some tips to protect yourself from these kinds of lawsuits:
Maintaining compliance with HIPAA can benefit you a lot. To ensure that you practice proper compliance, discuss patient information only with authorized persons, staff, and the patients themselves.
Before undertaking any kind of treatment, seek consent from the patients. Also, make sure that the patients understand what they are signing for.
It is always good to employ effective verbal and written communication with patients.
Continuing with the education standards help you stay updated with the latest procedures and practices in the medical profession. It is important to pursue mandated education while taking extra classes as well.
It is crucial to document patient records so that they help you when you need them. Proper documentation helps you to diagnose accurately and create a robust treatment plan. Improper documentation can lead to misdiagnosis and malpractice lawsuits.
Apart from everything mentioned above, it is important to know your legal rights because they will help you when you get a lawsuit. Besides, hiring a lawyer experienced in the medical malpractice field will help you a lot.
How to deal with a lawsuit when it's filed against you?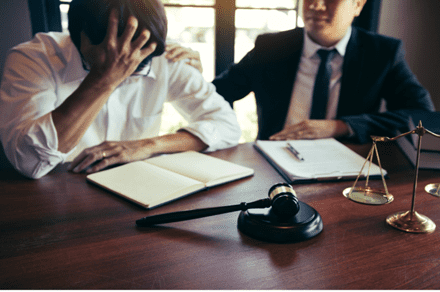 If you get a lawsuit, there are certain ways to deal with the situation. Because the matter is delicate, you have to start by hiring an experienced attorney that specializes in medical malpractice lawsuits. Next, can work on a settlement for the patient if you don't want to drag things to the court.
However, if things go south, it is worth fighting the case in court. To begin with, you may show evidence of avoidable consequences where the argument is that it is the patient's behavior that caused the problem following a treatment. In the State of Georgia, some laws protect doctors who have been fighting a lawsuit based on false assumptions.
Interviewing witnesses and gathering enough evidence will work in your favor. As such, you can challenge the case. In case the plaintiff's claim is weak, the case might get withdrawn. Even after the highest level of medical care, patients react badly and heal poorly sometimes. Hence, demonstrating standard care is provided.
Keep in mind that the plaintiff needs proper evidence that you are the reason for their injuries. For example, proving that one's knee surgery resulted in an abdominal hernia. Therefore, challenge the causal relationship between injuries that occurred and the treatment provided.
Why you should hire an experienced medical malpractice lawyer?
There is no denying that you should always hire an experienced medical malpractice attorney because you get benefited from them. Also, there are risks involved when you don't hire them.
Lawyers can handle communication with insurance companies and help you handle them the right way.
Lawyers are well-versed with the legal language used, know the timeframe to file a claim, and how to respond from the parties involved.
Because the lawyers have been in this situation many times before, they know how to come up with a settlement that maximizes your chances to win the claim.
Lawyers know how to build a strategy that makes the negotiation effective. They aren't intimidated by the legal team of the healthcare provider.
The success of a claim depends on the ability to argue the case. The lawyers know how to file a claim that follows standard procedures while aligning the needs of the client.
To avoid mistakes that could make you pay for the expenses in case a lawsuit is filed against you, it is important to hire a lawyer.
Good lawyers will speed up things so that you get desired results. Moreover, you can free yourself from the trouble and move ahead for recovery in your daily life.
Conclusion
No wonder, people trust doctors when it comes to making the right decisions related to their health. But when there is a breach of trust, doctors should pay for the consequences. So, if you have experienced medical malfunction, you need a reputed Decatur Medical Malpractice Lawyer.
Certainly, you didn't want to get hurt, lose wages, and suffer mental trauma because of your doctor. Rather you need a dedicated, experienced, and qualified medical malpractice lawyer to fight for your rights and help you get maximum compensation.
FAQs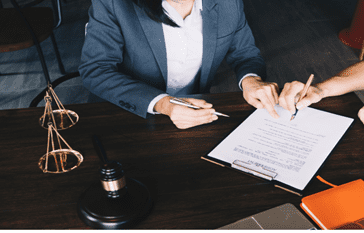 What should I look for when selecting a Decatur Medical Malpractice Attorney?
The attorney should have a successful track record
They should have a proper license
The attorney should have enough knowledge regarding such cases
Ensure that the attorney receives the fee only after getting the settlement amount
How do I know if an experienced medical malpractice lawyer is right for me?
Because a lot of money is at stake, you can expect that the insurance company responsible for the doctor's liability will defend the case strongly. Hence, you will need an experienced attorney that has profound knowledge to challenge their strategies, implement tactics, and work with witnesses and evidence on technical medical aspects.
Is it important to use an experienced personal injury attorney in a case of medical malpractice?
When it comes to personal injury attorneys, they might not be effective to deal with medical malpractice claims You need lawyers who know about these cases well and can handle the complexities better. That way, you get peace of mind while putting effort to get better.
Is the Georgia Trial Lawyers Association helpful in cases of medical malpractice?
Yes, the Georgia Trial Lawyers Association is helpful when it comes to dealing with medical malpractice issues. They have qualified and experienced lawyers that will help you get compensation for your loss. Also, the lawyers will help clients if lawsuits have been filed against them because of some confusion.
What are some examples of medical professional negligence that has led to legal action?
Misdiagnosis
Incorrect medication
Surgery mistakes
Childbirth and parental care negligence
Improper anesthesia administration
Hospital-acquired infections
Emergency room errors
Medication prescription errors
Are there Worker Compensation Attorneys who specialize in medical malpractice cases, or are these general lawyers?
In the State of Georgia, the Worker's Compensation Attorneys will help people who have suffered a work-related illness or injuries and are considered general lawyers. Therefore, they might not be effective when it comes to fighting a complicated medical malpractice case unlike an attorney specializing in this field.
What role do medical records play in determining whether there was negligent behavior on the part of a medical practitioner?
Medical records play a crucial role in determining whether or not there has been negligent behavior from the medical practitioner. These are unbiased, genuine evidence and are accepted as facts that occurred during the treatment of the patient.
What factors should be taken into consideration when choosing between competing lawyers' fees for handling a medical malpractice lawsuit?
Because lawyer fees will escalate fast, consider their hourly rates despite how successful they are in this area. Most of the time, they will pay for upfront charges and will reimburse a percentage from you after settlement. Hence, consider the amount you need to pay.
How can doctors and hospitals prevent future incidents of medical errors from occurring again and again?
Maintain proper communication between team members
Introduce protocols to prevent medication errors
Prompt reporting systems
Simulation workshops along with effective training
In what ways does hiring a lawyer to protect against a potential lawsuit resulting from alleged mistakes made by healthcare professionals during treatment or diagnosis?
Hiring the right lawyer protects you from potential lawsuits emerging from alleged mistakes by providing sufficient evidence that works against the plaintiff's claims. They will prove that the healthcare professional isn't responsible during diagnosis or treatment and that they had the full consent of the patient