Decatur Uber & Lyft Accident Lawyer
Skilled Rideshare Accident Lawyers Serving Decatur, Georgia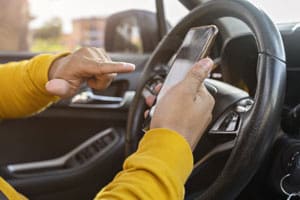 Rideshare services like Uber and Lyft serve residents and visitors throughout Decatur. There are countless rideshare drivers transporting passengers throughout the 4.2 square miles of Decatur at any given time, from major roads like Scott Boulevard and E. College Ave. to far less congested roadways. Uber and Lyft drivers have the same responsibility as other motorists in Decatur—if not a greater one. If a rideshare motorist has caused you or a loved one to suffer harm, you deserve financial justice. A Decatur Uber accident lawyer from Scholle Law will fight for the compensation you deserve.
What To Do After a Rideshare Accident In Decatur
First, hire Scholle Law. Our firm maintains offices in Decatur. We know what to do after an accident and will walk you through your next steps. Our team can:
Help you with your property damage claim, whether it involves your vehicle or your personal belongings
Counsel you on what to expect and what to beware of during the claim adjustment process
Help you get the medical care you need (and document your care)
Seek out evidence from your rideshare accident—time is of the essence, as evidence like video footage may soon become unavailable
Deal with insurance companies, which may be pressuring you to make a statement or accept a settlement
Explain our strategy for seeking compensation
This is what we will do immediately after your rideshare accident. Once we set a clear course of action, we will handle the entire legal or claims process for you.
Rideshare Commercial Insurance Policy
An insurance company may get involved in a variety of ways depending on the circumstances.  Coverage limits may depend on the work status of the rideshare driver at the time of the accident.  , For instance, if you are harmed by an non-assigned driver who is logged on to the digital network and ready to accept fares from the rideshare provider, then you may be subject to lower coverage limits than if the same driver was transporting a passenger. If the rideshare driver was alone at the time of the collision, his or her insurance coverage could be as low as $,000/$100,000. In this circumstance, the insurance policy covers up to $50,000 per person in the accident or $100,000 for everyone injured in the accident.  If the driver of an Uber automobile causes a collision that harms or kills people other than its passengers, this coverage would also come into play.  It also covers up to $25,000 in property damage.
Alternatively, if the Uber or Lyft driver is enroute to pick up riders or is presently transporting riders, then Georgia requires the rideshare company to provide  policy of $1,000,000..
While $1,000,000 may sound like a lot of money, it can be inadequate coverage for an accident with serious injuries or with multiple injured parties.  If one is seriously injured, their medical bills could easily surpass $500,000. If the person dies because of the injuries, their family might get a wrongful death claim that would be worth more than $1,000,000.  What happens if the coverage of $1,000,000 is insufficient?   It can be a complicated question, but one that Scholle Law is equipped to answer once the facts of your specific case are fully investigated.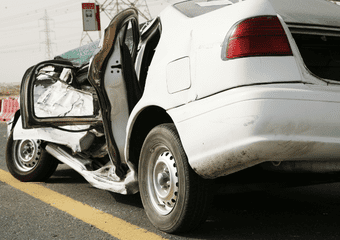 Uber Drivers Are Prone to Distracted Driving
A recent study has found that Uber drivers are more likely to engage in distracted driving than other professional drivers. The study looked at a sample of nearly 6,000 Uber drivers and found that they were three times more likely to use their phones while driving than taxi or limousine drivers.
The researchers believe that this difference is due to the fact that Uber drivers are not employees of the company, and therefore are not subject to the same rules and regulations regarding phone use. This lack of regulation may also explain why Uber drivers are more likely to text while driving than any other type of driver. The findings of this study highlight the need for Uber to put stricter rules in place to ensure the safety of its passengers and drivers.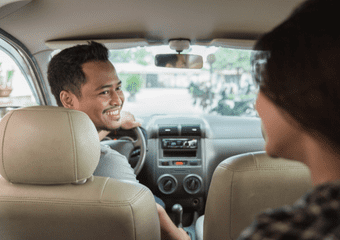 Types of Uber Or Lyft  Accident Cases Handled by Scholle Law
If you have been injured in a Uber or Lyft accident, it is important to know that you have legal options. Here are some of the most common types of rideshare accidents:
-Single-vehicle accidents: These accidents occur when the rideshare driver loses control of the vehicle, collides with another object, or experiences a mechanical failure.
-Multi-vehicle accidents: These accidents often involve complex issues of liability and can be difficult to resolve without the help of an experienced attorney.
-Hit-and-run accidents: Rideshare drivers who leave the scene of an accident can be subject to criminal charges, in addition to being held civilly liable for the injuries they cause.
No matter what type of accident you were involved in, a Decatur Uber accident lawyer at Scholle Law can help you obtain the compensation you deserve.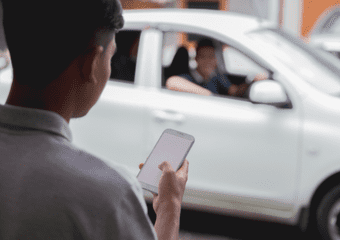 Does Uber's insurance Cover Accidents That Happen During a Ride, or Does the Driver's Insurance Cover Them?
Here's a look at three distinct situations and their insurance ramifications:
The Uber driver is offline or the Driver app is off:
If the Lyft or Uber app is inactive, the driver is considered off duty. This means that the driver will be held to the same standards as any other drivers on the roadways and their personal car insurance will apply. The Uber policy does not extend to this time period.
The Uber driver is available or waiting for a ride request:
If the Uber driver is actively available to accept passengers, a limited Uber insurance policy is available after a crash.
The Uber driver is en route to pick up riders or is driving a passenger:
When an Uber driver has accepted a request and is on the way to pick up the passenger, or if they currently have a passenger in the car, they are insured more generously. The Uber insurance policy is comprehensive, covering all of the risks associated with using the service:
$1 million in third-party auto liability
Coverage for uninsured/underinsured motorists
Up to $2,500 in collision coverage for damaged vehicles
This premium is considered to be "excess" to the driver's own insurance coverage, according to the National Association of Insurance Commissioners. In other words, if the rideshare driver (or someone else) is at-fault and their insurance doesn't cover your damages, then the Lyft coverage kicks in.
Uber and Lyft Accident Statistics
In the state of Georgia, there were a total of 5,890 Uber and Lyft accidents in 2019. This number has been increasing every year since 2015, when there were only 3,DCS Uber and Lyft accidents. The majority of these accidents (3,826) resulted in property damage only, while 1,764 resulted in injuries. There were also 300 fatal Uber and Lyft accidents in Georgia in 2019.
These figures show that while Uber and Lyft accidents are still relatively rare, they are becoming more common.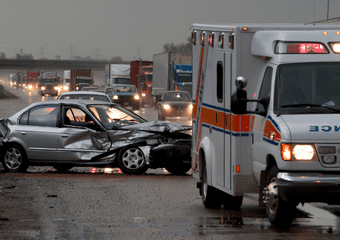 Common Causes of Uber & Lyft Accidents
Rideshare accidents can occur for a variety of reasons. In some cases, they may be the result of driver error, such as driving while fatigued or distracted. Other times, they may be caused by a mechanical failure, such as a blown tire or faulty brakes. However, in many cases, the cause of a rideshare accident is simply bad luck – being in the wrong place at the wrong time.
Whatever the cause, it is important to remember that a Uber or Lyft accident can have serious consequences. Passengers may be injured, and property damage can occur. As such, it is important to be cautious when using rideshare services, and to always follow safety precautions.
How Are Uber Accident Cases Different To Car Accident Cases?
Unlike accidents that occur between two privately owned vehicles, Uber accident cases involve a third party: the rideshare company. This means that in addition to the at-fault driver, you may also be able to hold Uber liable for your injuries and damages. To do this, you will need to prove that the Uber driver was working at the time of the accident and that Uber was aware of the driver's dangerous driving habits. This can be difficult to do, which is why it is important to have an experienced Decatur Uber accident lawyer on your side.
Should I Accept A Settlement Offer Before Speaking With A Decatur Uber Accident Lawyer?
If you've been involved in a rideshare accident, you may be wondering whether you should accept a settlement offer from the company's insurance company. The answer to this question depends on a number of factors, including the severity of your injuries, the strength of your case, and the amount of money being offered.
Generally speaking, the insurance company is in the business of offering you the lowest amount possible, which is why you need an experienced Uber accident lawyer on your side to make sure you get all of the compensation you deserve.
What Type Of Compensation Can You Seek In An Accident Involving a Uber or Lyft Driver?
If you or a loved one has been involved in an accident with an Uber or Lyft driver, you may be entitled to compensation. The amount of compensation you may be eligible to receive will depend on a number of factors, including the severity of your injuries, the extent of property damage, and the specific circumstances of your case. In some cases, you may be able to recover damages for medical expenses, lost wages, pain and suffering, and more. An experienced Decatur Uber accident lawyer can help you understand your rights and options and fight for the compensation you rightfully deserve.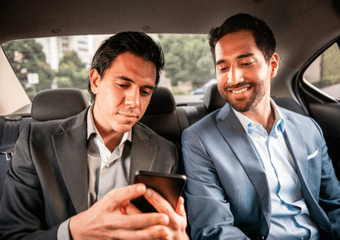 Statute of Limitations To File a Rideshare Accident Claim in Georgia
In the state of Georgia, the statute of limitations for personal injury claims is two years from the date of the accident. This means that if you do not file a claim within two years of the accident, you will be unable to recover any compensation for your injuries and damages.
How We May Secure Compensation For Your Losses
Our team develops a strategy unique to each case in Decatur. We will evaluate your circumstances and explain your options for seeking compensation, which may include:
An insurance claim with the at-fault driver's insurer:
In Georgia, the driver who causes an accident must generally cover property damage and injuries. Rideshare companies require drivers to maintain auto insurance, and we may seek coverage from the liable driver's insurer.
An insurance claim with Uber or Lyft's insurer:
Uber and Lyft both maintain substantial insurance to cover their drivers' accidents. However, this insurance only applies under certain conditions. We'll explore whether a claim with the rideshare company's insurer makes sense.
A lawsuit:
You might pursue a lawsuit if insurance does not cover all of your accident-related damages. Scholle Law can help you determine if a lawsuit is appropriate, then complete the legal process for you.
We could file a claim with your insurer. However, Georgia's fault-based auto insurance laws mean that a claim with another party's insurer, or a lawsuit, may be more likely.
Why Hire Scholle Law For Your Rideshare Accident Case In Decatur?
Injured as a passenger in an Uber? Struck by a Lyft driver as you were driving your own vehicle? Whatever the circumstances of your rideshare accident, you deserve capable legal representation.
Scholle Law has planted its roots in Decatur. We consider it our duty to protect those needlessly harmed in our city. We will take your rideshare accident case personally, seeking the maximum financial recovery you deserve.
Clients of Scholle Law should expect:
A law firm that knows (and cares about) Decatur:
Our office in Decatur means that we interact with the community, and the local legal system, every day. This knowledge and experience in Decatur's civil legal system is invaluable. From our offices on Clairmont Avenue, we've fought and won many cases for victims like you.
Our full financial support:
You will pay no upfront fees or costs to hire Scholle Law. We may also hire experts for your case at no cost to you. Because of our backing, you'll face no financial pressure. We only receive a fee if we win your case.
Top-notch client service:
We embrace the Southern hospitality that Georgians are known for. From your first consultation to the conclusion of your case, expect us to go above and beyond for you.
Rideshare drivers in Decatur offer an important form of transportation. Nevertheless, those drivers are accountable for the harm they cause.
Call Scholle Law Today For A Free Consultation About Your Rideshare Accident In Decatur
We may face a deadline to file your case in Decatur, so don't delay. A Decatur Uber accident lawyer from Scholle Law is ready to start your case today. Contact us for your FREE consultation as soon as possible.