If a Georgia auto accident or truck accident results in the wrongful death of a driver, passenger, or bystander, a Georgia Motor Vehicle Accident Report is drafted by the investigating police officer, just like for any other accident. However, when a fatality is involved, Georgia law requires that a supplemental accident report be drafted by specially trained officers. Sometimes these officers work for police departments, but rural areas and small cities may not possess the resources to staff a specially trained team. Usually, if a municipality does not have appropriate personnel, then the county will provide a team. If the county does not have a team, then another local jurisdiction can provide a team. If no local officers are qualified, then the Georgia State Patrol will investigate and draft the fatality accident report supplement.
What do these specially trained officers do? Well, they perform a complete forensic investigation, including but not limited to: a) an evaluation of the collision dynamics; b) a mechanical inspection of the vehicles; c) a more thorough identification and interview process for drivers, passengers and witnesses; d) speed calculations; e) time and distance studies; f) crash data downloads from on board vehicle computers on tractor trailer rigs that have been involved in serious accidents; and g) computer animations. If you have ever driven in metro Atlanta or Gwinnett, Cobb or Dekalb Counties near major interstates, you know that if an accident has resulted in a death, that the entire road can be shut down for hours. These teams do their jobs carefully, regardless of the ambient chaos around them.
The most highly trained of these Georgia accident investigation teams are the Specialized Collision Reconstruction Teams of the Georgia State Patrol.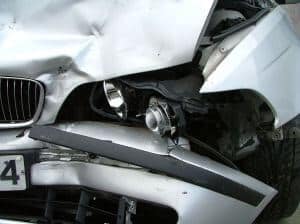 SCRT units were authorized in 1997 after the Prosecuting Attorneys' Council of Georgia demanded greater emphasis be placed on forensic examinations so that serious violators of Georgia's traffic laws could be prosecuted and so Georgia DUI accident victims could obtain justice. SCRT officers receive over 1100 hours of comprehensive training in traffic accident investigation and reconstruction. Since January 1998, the SCRT units have conducted over 2000 fatal crash investigations. There are 5 SCRT teams in Georgia, spread out among the state so that they can cover all regions of Georgia quickly and efficiently.
Georgia Accident Reports and supplements for fatal car or truck accidents can be difficult to make sense of. Contact our Atlanta car accident attorney to obtain copies and discuss the contents with the investigating officers. The reports, including any SCRT Reports, should be available through the Georgia Open Records Act.
Like any accident report, time is of the essence when mistakes are made. Mistakes can become "facts" if not corrected. Be diligent in obtaining and reviewing a report should a tragedy occur.