Next steps to take following an accident on your bike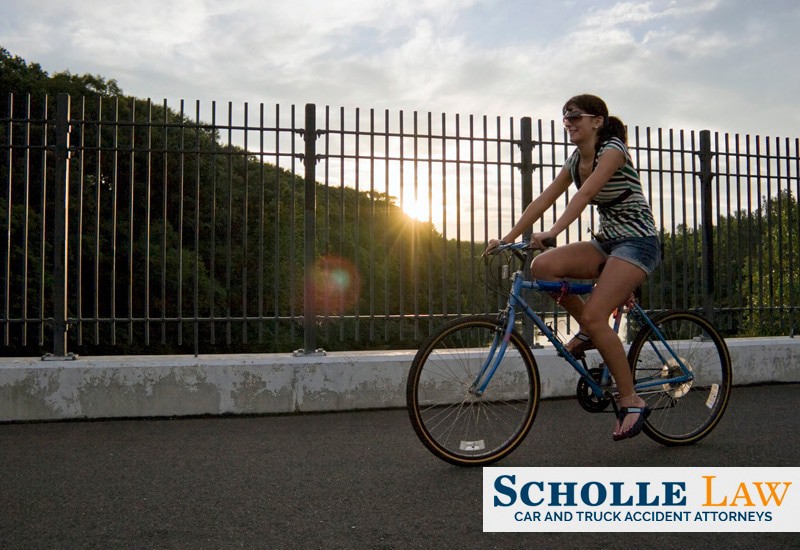 Cyclists have a right to use most Georgia roads just like drivers of cars and other vehicles. Despite the laws set in place, bicycle-vehicle collisions still happen all the time — especially in cities like Atlanta.
If you or someone you love was injured in a bicycle accident, you need to become familiar with the laws regarding bicycle use in Georgia and how they might impact your personal injury case. Contact an experienced Atlanta car accident lawyer today to get answers to your questions.
What are Georgia's bicycle and right of way laws?
Bicycles are considered "vehicles" under Georgia law, which means that the traffic laws apply to them just as they do for other drivers on the roads. In addition, it means a bicyclist has the same right to use most roads as cars, trucks and motorcycles.
However, there are specific regulations that apply to bicyclists and cycling — including:
Cyclists should ride on the far right of the road as long as it's safe.
Motor vehicles should yield to a bike rider in a bicycle lane.
Bike riders should travel in the same direction as other vehicles.
A bike should have front and rear lights when out riding at night.
If a rider is over 12 years of age, riding on sidewalks is not permissible.
Cyclists under age 16 must wear an appropriate helmet. Adults are encouraged to do so.
A bike rider will generally follow bicycle laws. However, a rider doesn't have to follow rules that may be impractical to the specific circumstances. For instance, an adult rider may use the sidewalk if the street is in poor condition with many potholes.
These specific circumstances can have a big impact on a case if an accident between a vehicle and a bicycle occurs that results in serious injuries. You may find that not following Georgia's bike laws can negatively affect the amount you can receive in a settlement.
Catastrophic bicycle accident injuries
Cars, trucks and other vehicles are much larger and heavier than bikes. This means a cyclist's injuries are typically very serious if they are hit by a motor vehicle. These injuries can include:
Spinal cord injuries or nerve damage
Neck injuries
Concussions and brain injuries
Scrapes, bruises and lacerations
Broken bones
Dislocated joints
Some accidents can be fatal to the cyclist, especially if the accident took place at high speed or if the rider wasn't wearing a helmet.
Common causes of bicycle accidents
Seeking monetary compensation for a bike accident injury depends on who is responsible for the accident. Many times, the motorist is liable and negligent. Bicycle-vehicle collisions frequently happen when  the driver makes one of the following mistakes:
Fails to yield enough room to the cyclist on the road
Turns into the bike rider's path or fails to yield as a rider enters the road
Passes too closely
Drives while under the influence of alcohol or drugs
Opens a car door and hits a passing cyclist
How to determine fault for a bicycle accident
Many motorists try to assign blame to the bike rider. Other times, they deny their fault. Insurance companies may try to assign blame to a cyclist to avoid paying compensation. This is when knowledge of Georgia's bike laws can help.
A cyclist can remind motorists and police at the scene that bike riders are legally seen as vehicles and have the same rights to be using the roads. If a motorist fails to treat a bicyclist the same as other drivers, they are out of compliance with Georgia bike laws.
What to do after a bicycle-vehicle collision in Atlanta, GA
If you or a loved one were injured in a bicycle accident, it is crucial to speak to a bike accident attorney before accepting any blame. Our experienced attorneys can help ensure the laws are followed and your rights protected. Then, we can hold the at-fault party liable for your monetary damages.
If you have been injured in a cycling accident, contact the Scholle Law Firm immediately to ensure your rights are protected and you receive the compensation you are owed.