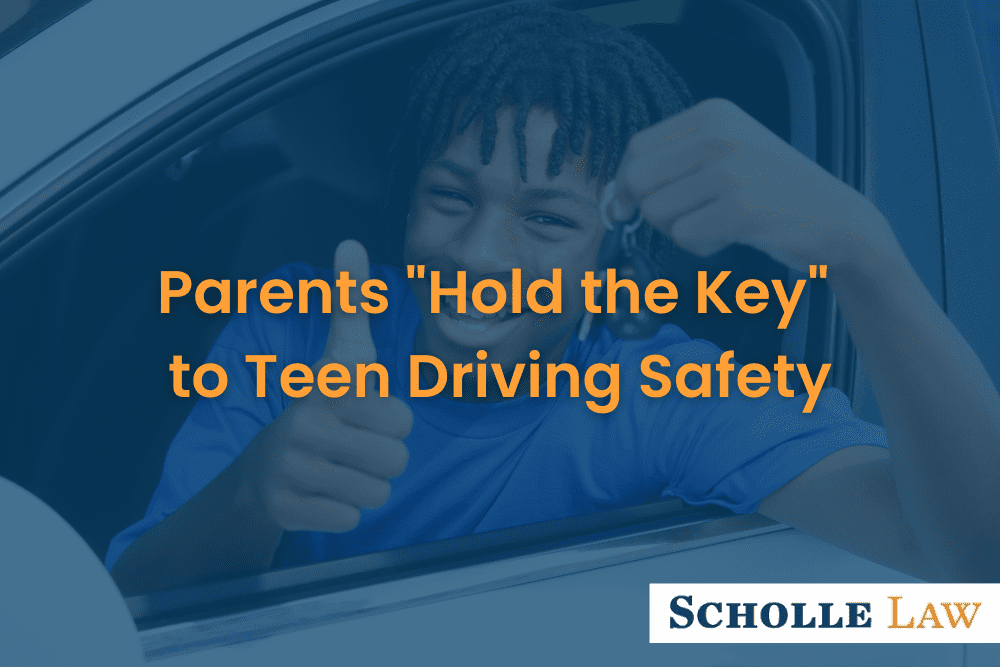 Earlier this month a Cobb County teen passed away after sustaining injuries in a head-on collision. He had lost control of the car he was driving and crossed the center line hitting another vehicle. His passengers were also teens and were injured in the crash. Our hearts go out to his family and the families of the injured in this accident.
With nearly two decades of experience in my Gwinnett County personal injury and accident law practice, I counsel and represent many families dealing with life after serious injuries of all kinds. One of the ways I seek to use my knowledge in this area, is prevention. And there is no more important effort than protecting our kids. That is why I want to advise parents about what they can do to help their teens stay safe on the roads.
Recently, we posted about the dangers of teen driving. Today, I want parents to understand that there is something they can do to help. As many people know, motor vehicle accidents are the leading killer of our teens. The good news is that parents can really make a big difference in teen driving safety.
The CDC, among many other agencies, including our Georgia Department of Motor Vehicles, has great advice for parents in helping their kids be safer drivers. Here are some important reminders about how parents hold the key to teen driving safety.
1. Get in the car with your teen. Time behind the wheel is a gift to your teen. They need to practice with you. They need to get their seat belts on and avoid driving at night.
2. Parents need to make sure that they are keeping their teens compliant with Georgia's GDL laws and Joshua's Law.
3. Parents need to talk with their teens about driving safely and get an agreement in writing with them. Talking with your teens about the importance of following the rules of the road is vital. Download this parent-teen driving agreement and talk with your teens about what it means and how important it is that they honor it. When you both sign it, it can be placed in a prominent location for all to see and serve as a reminder of what you have all agreed to within your family about driving safety.
4. Set a great example. Well before your children can drive a car, they are watching you. Make sure you are leading by example and follow the rules of the road carefully. Do not use your cell phone, text or engage in other behaviors you would not want your teen to engage in while driving. Keep your cool and know that your kids are absorbing all you do while on the road.
5. Spread the word about the importance of teaching teens to drive well and safely. Use your own social media vehicles like Facebook and Twitter to tell other parents about programs they can use to teach their teens about the importance of safe driving.
On the cautionary side, below is a list from the CDC, providing the eight reasons why teen accidents are more likely to occur and what you can do to lower the risk of accidents and injuries.
First, is driver inexperience, because it is a stark fact that most crashes occur in a teen's first year of driving.
Second, is driving with other teen passengers. Most states, including Georgia, restrict the age at which a teen driver is permitted to drive other teens and the number of others they are permitted to have in their car. Make sure you know Joshua's Law and download the Georgia Department of Motor Vehicles, Teen Driving Guide.
Third, is to avoid driving at night.
Fourth, is not wearing seat belts. We all know that seat belts can help avoid serious injury and death. Teens must know that when they get in the car, the first thing to do is buckle-up.
Fifth, is driving distracted. We all know that texting can be deadly and that other activities like talking on the phone and even using the radio can lead to a serious accident. Make sure your teens understand the very real dangers of failing to focus on driving and only driving.
Sixth, is driving when when tired.
Seventh, is reckless driving, including tailgating and speeding.
Eighth, is driving impaired.
Please keep your teens safe on the roads by becoming well-educated as parents about these issues. There is nothing more important that you can do to protect your teens on the roads.
Scholle Law  sponsors this blog and specializes in serious injury and accident cases. Please contact Scholle Law if you have been injured in an accident in the Atlanta, Georgia area. We do not charge for case evaluation and can meet with you in one of our conveniently located offices throughout the metro region.