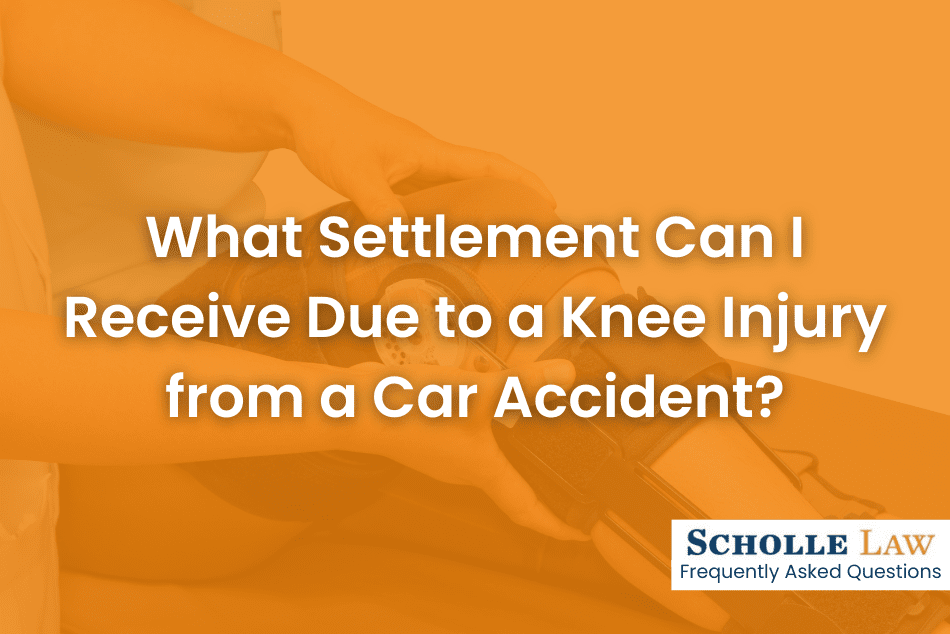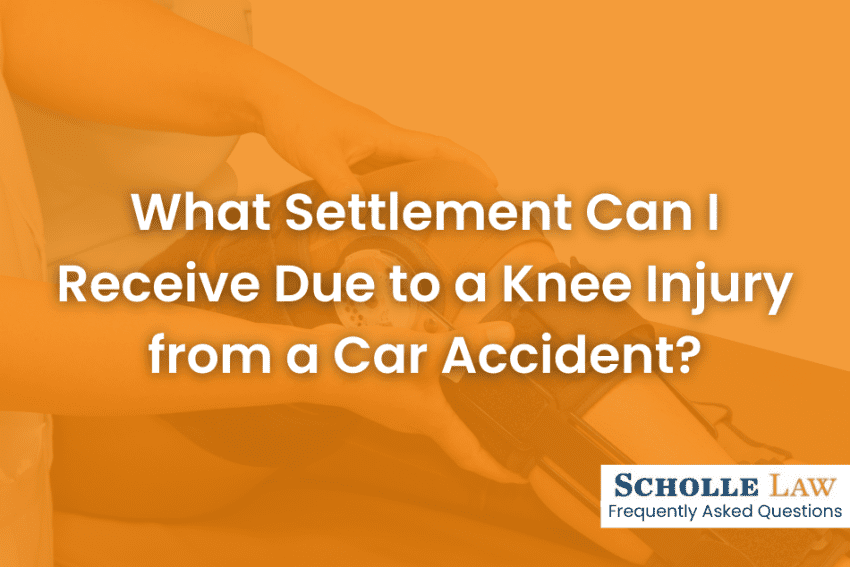 According to the Georgia Governor's Office of Highway Safety, there were nearly 300,000 car accidents in the state in 2018 alone. Car accidents can cause a wide range of injuries, including serious knee injuries. These injuries often occur when a person's knees are forced to rotate or slam into the interior of the vehicle during an accident and have the potential to cause significant long-term issues.
Fortunately, if your car accident was the result of someone else's negligence, it's likely that you are entitled to compensation under Georgia law. It is also likely that your compensation will come in the form of a settlement with the at-fault driver's insurance company, and the team at Scholle Law are experts at getting you the compensation you deserve. Call us today to schedule your free case evaluation.
What Is a Torn Meniscus Knee Injury?
A torn meniscus is a common knee injury from car accidents. The meniscus is a pad of cartilage in the knee that resembles the letter "C." Each knee has two menisci, and they sit in between the femur and tibia. A torn meniscus often occurs when the knee suddenly and forcefully twists. Some of the more common symptoms of a torn meniscus include:
Trouble fully straightening your knee
Pain and swelling
Popping
Feeling like your knee is locked in place
Weakness
A torn meniscus can be a serious injury that may take weeks or even months to resolve. In addition, in some cases, you may even need to undergo surgery and use mobility aids while it heals. 
Other Knee Injuries in Car Accidents
While a torn meniscus is a serious and common knee injury in car accidents, there are many other knee injuries that you can sustain. Some of the more common include:
Dislocation
Patellar (knee cap) fracture
Tibial plateau fracture
Sprain and strains
ACL tears
MCL tears
PCL tears
If you have any knee pain or other medical issues after a car accident, it's in your best interest to seek medical attention right away. Seeing a doctor will ensure that your injuries are correctly diagnosed and that you start any needed treatment as soon as possible. Also, it will result in the creation of a medical record that may be used as evidence of your injuries when it comes time to make your claim.
For How Much Can You Settle Your Knee Injury Case?
Car accident claim settlements based on knee injuries can vary widely. Unsurprisingly, claims involving more severe knee injuries tend to settle for more money than those involving less serious injuries. Under Georgia law, people who are hurt in car wrecks caused by the negligence of other people can recover compensation for both their economic and non-economic losses. 
Some damages for which you may be able to recover include your medical expenses, lost income, lost quality of life, and physical and emotional pain and suffering. An attorney familiar with car accident litigation will be able to evaluate your case and determine how much you should be able to recover.
Do You Need a Car Accident Attorney to Settle Your Car Accident Claim?
As a car accident victim, it's in your best interest to retain a lawyer to represent you during the claims process. This fact is true regardless of whether your case is going to settle or it seems like you may end up in court. Insurance companies are in the business of turning a profit, and they do so by collecting more in premiums each month than they pay out in claims. As a result, they are strongly incentivized to settle every claim they process for as little as possible. Furthermore, insurance companies will gladly deny claims outright if they can find any reason to do so. 
When you retain an attorney familiar with the car accident claims process, he or she will ensure that your rights are protected and that the insurance claims process goes as smoothly as possible. Some specific ways that an attorney may help you after suffering a knee injury from a car accident include:
Analyzing your accident and identifying all potentially liable parties
Evaluating your losses and determining how much your case may be worth
Preparing and submitting your claim paperwork and demand letter
Handling communications with the insurance company
Representing you in settlement negotiations
If the insurance company refuses to make an adequate settlement offer, filing a lawsuit and representing you in court
How Much Does a Car Accident Lawyer Cost?
If you have recently suffered knee injuries in a car wreck, you may understandably be concerned about taking on any extra costs. Fortunately, when you choose Scholle Law, you will not have to pay up front for legal representation, and we will only collect legal fees after we win your case. When we represent injured victims, we enter into a contingency fee agreement, which means that our fees are conditioned upon recovering compensation on behalf of our clients.
If we secure a settlement or award, our fee will be an agreed-upon percentage of any compensation you recover. If we do not recover anything, you will not owe us anything for our representation. In addition, because we offer free consultations, you can find out whether you have a claim to pursue with zero financial risk.
If you have suffered injuries as a result of someone else's negligence, it's in your best interest to contact an attorney as soon as you can. The team at Scholle Law has recovered millions on behalf of our clients and is ready to help you, too.
Call us at (866) 592-1296 or contact us online today for a free, no-obligation consultation.