Berkeley Lake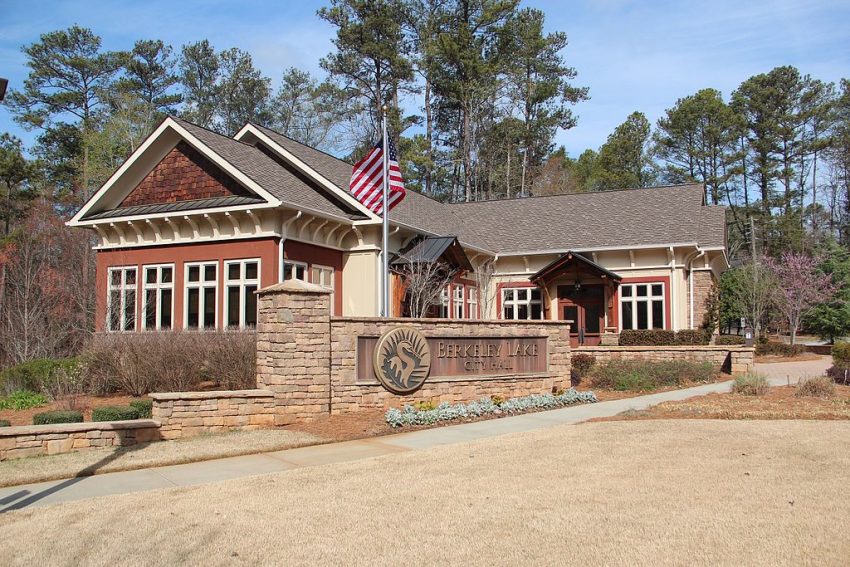 Berkeley Lake, located between Norcross and Duluth, was originally a summer retreat centered on Lake Berkeley. In 1953 a group of property owners met and formed the origins of the city of Berkeley Lake which is one of the most affluent communities in Georgia. Berkeley Lake has a population of about 2,000 people and is located in Gwinnett County. Lake Berkeley is formed by one of the largest earth damns in the state of Georgia. The residents of Berkeley Lake work hard to protect their natural resources and are considered an environmentally progressive populace.
Charles Scholle has represented several Berkeley Lake residents who have suffered injuries in serious boating accidents, motorcycle accidents, automobile accidents, truck accidents and tractor trailer accidents since 1995. Because of the proximity of Berkeley Lake near Peachtree Industrial Boulevard, Georgia Highway 23 (Buford Highway), Pleasant Hill Road and Interstate 85, residents of this great city are subjected to dangerous roads filled with tractor trailers and crowded intersections.
Charles Scholle can help if you have been injured in an automobile or tractor trailer accident near Berkley Lake. From his main office near the intersection of Sugarloaf Parkway and I-85 in Gwinnett County, he serves clients throughout Metro Atlanta and the state of Georgia. Call us at (866) 592-1296 or contact us online for a free, no-obligation consultation with a Berkeley Lake personal injury lawyer.
Let's visit a few of the legal areas that we specialize in:
Berkeley Lake, Car Accidents
Imagine you are in your car on your way to drop your kids off at Duluth High School. You see the red light up ahead, and you slowly start to hit your brakes. Before you know it, the driver of the car behind you has just bumped into you, because they did not see you braking. You were just in a car accident in Berkeley Lake.
Berkeley Lake auto accident attorney Charles Scholle is here to give you some advice. First, make sure you stop your car and swap information with the other people involved in the accident. Call the police, even you do not think anyone seems hurt. The police will write up an accident report that includes who was cited, where the accident took place and a diagram of what happened.
Once you have filed a report with the police officer, make sure you are prepared to recount the incident to an attorney. Write the details of the accident down when they are fresh in your mind. Collect information including the time of the accident, the make and model of car involved, the contact and personal information of all those involved, the location of the collision, the road conditions, and if possible the contact information of the police officer who drafted the report. This report can help your attorney get an unbiased view of the facts, so he can tell you whether the severity of your accident will merit hiring an attorney.
Another thing you can do as soon as the accident happens is to make sure you go to the doctor. Often, minor car accidents can still result in some injuries like neck injury, spine injury, back injury, or head injury. One of the most important things to remember is that even if you do not want to go on the ambulance, it is extremely important to get to a doctor right away and tell them what hurts. Having a doctor's notes in writing will help your lawyer interpret how the injuries you sustained were caused by the accident and how they may practically impact your life going forward.
Then, contact trusted personal injury attorney Charles Scholle so that he can begin help you deal with financial burdens of the accident. Because of his experience in dealing with other cases in Berkeley Lake, Charles Scholle will work to get you the compensation that you need.
Berkeley Lake Motorcycle Accidents
Each year almost 50,000 people get injured in motorcycle accidents. These accidents can happen anywhere, even in Berkeley Lake. Although the city of Berkeley Lake was recently deemed an Urban Wildlife Sanctuary for its picturesque and nature-filled environment, the roads are present a more dangerous scene, constantly bustling with traffic. If you are the victim of a motorcycle accident, Berkeley Lake motorcycle accident attorney Charles Scholle is here to help.
Before an accident even happens, there are steps you can take to make sure you are protected. Most importantly, make sure that you have motorcycle insurance coverage, and make sure you fully comprehend what that coverage entails. Many people believe that they have a full coverage policy only to find that they did not have full coverage when they are attempting to make a claim.
By definition, a full coverage policy only needs to have some form of coverage in each category, but does not specify how much coverage is in each category. This means you could have almost no coverage in medical, but be fully covered in liability. When you purchase insurance, it is extremely important to figure out exactly what your insurance policy actually covers. This way, if you ever do find yourself in a position where you need to file a claim, you know what damages you can be compensated for, and there are no unpleasant surprises.
When you are involved in an accident, you have to interact with your insurance company again. You should talk with them about the accident and tell them whether you sustained any injuries, especially if they are severe injuries like traumatic brain injury, so that they can be prepared. However, it is wise to consult with an experienced attorney before talking to your insurance company, and especially before talking to the insurance company representing the other person involved in the accident. Answering questions for the other individual's insurance company without knowledge of what to say could put you at a disadvantage later, if you are trying to recover financial compensation.
Generally, insurance companies are just looking out for their own economic well being. They want to pay you as little as possible. Hiring a skilled motorcycle accident attorney will simply help you protect your right to fair compensation. A lawyer is not likely to be fooled by the tricks of insurance companies.
Experienced attorney Charles Scholle will look over your case with you for free and help you determine your legal options. Call today to schedule your consultation.
Berkeley Lake Truck Accidents
Berkeley Lake is known for its beautiful lake, its small population and its beginnings as a summer retreat. The various highway corridors and roads nearby serve trucks as well as other vehicles. As a result, large trucks can collide with other vehicles in this town and if that happens, you can turn to experienced Berkeley Lake truck accident attorneys at Scholle Law.
The law can support your claims for medical services needed after at truck crash caused by the truck driver or the truck owner. The law can also support your right to lost wages, pain and suffering and other money damages as well. And having a personal injury lawyer who helps you know your full legal rights and how a court might view your case can make all the difference.
There are various possible defendants in a truck crash that causes fatal or serious injury. The truck itself may have an issue, such as under or over inflated tires or bad brakes. The truck might have a defective part which caused a failure that made it difficult to drive. In that case, the manufacturer of the part might be a part of the litigation. The truck owner, which might well be a large company, can be responsible for a failure to properly maintain the truck. Perhaps the brakes failed or the lights were not functioning properly.
If, after a full investigation, it is found that there is some sort of maintenance failure, the trucking company can well be named as a defendant in a personal injury case involving a truck crash. The driver might have been driving after too many hours on the road. There are mandatory logs that could reveal this. Perhaps the driver was not well trained and failed to handle a situation encountered on the road that caused the truck to hit your vehicle.
When one or more of these causes or one or more of these possible defendants causes your injury, you have rights. If you have been harmed in a truck crash the injuries can be very severe. Some injuries can result from a car being caught or dragged by a big rig. Some injuries can result from a direct impact from the truck colliding with your vehicle. Other injuries might be the result of a jack knifed truck that pushes your vehicle into oncoming traffic. Perhaps a wheel has come off the truck and hits a windshield. Perhaps a piece of the truck hits your vehicle in a way that causes you harm. These things happen, they are real and they can in fact, be fatal or very very harmful.
Regardless of the cause of the crash, the injuries can be catastrophic so that medical attention, physical therapies and rehabilitation may be needed for some time. You need the experts at Scholle Law to help with your case. There is no reason to wait. Contact Scholle Law before witnesses are difficult to find, evidence is lost or insurance companies try to get you to go on record with opinions that are not properly requested of you. Get help as soon as possible by having an evaluation of your case.
Berkeley Lake Wrongful Death
Each fatal accident that happens on the roads of Berkeley Lake, Georgia produces unfathomable circumstances for the family left behind. When the tragedy of a wrongful death does occur, you, as the family member of a lost loved one, may not know how to deal with the situation. Trusted Berkeley Lake wrongful death attorney Charles Scholle knows that this can be an emotionally difficult time for you and your family, and he is here to offer any legal guidance that can help ease your financial burdens.
At Scholle Law, you can find help to get through this difficult time. Charles Scholle will make sure you get the money you need to ease some of the financial burdens you are facing. He is equipped with nearly two decades of knowledge that can specifically help you file a wrongful death claim in Berkeley Lake. His understanding of how to deal with this sensitive topic, as well as his persistence to fight for you and your family, will ensure that you and your family get as much help as possible to recover and heal from the loss of your family member due to someone else's negligence. By entrusting Charles Scholle with your case, you can rest assured that he will take the steps necessary to get your family the justice you deserve and hold the negligent person responsible for their careless actions.
One of the first steps that an experienced lawyer will go through with you is helping you figure out whether you are legally eligible to file a wrongful death action. In Georgia, there are many people who can sue, including the spouse or, in cases where there is no spouse, the children of the deceased. If there is no child or spouse available to file a wrongful death action, other relatives like parents, grandparents, brothers, sisters, and stepchildren can file a suit. In the case that your wrongful death suit goes to court, the judge and jury determines the damages, which includes: money lost in terms of support, potential inheritance, medical or funeral costs, and also interest from the date on which the family member died. Medical costs can include bills for treatment of broken bones, spinal cord injuries, and so on, incurred until the date of death.
If someone you love has died unexpectedly due to the careless actions of another person, getting in touch with a legal representative is extremely important.
There is no charge to you for a consultation about your case and your legal rights. Call us at (866) 592-1296 or contact us online for a free, no-obligation consultation.