Strange things happen on the road, and a car accident is often not what it seems–especially if it takes place during a downpour. What was thought at first to be a crash caused by a thunderstorm has been called into question by Gwinnett County police, who have filed criminal charges against a Lawrenceville man for causing the Lawrenceville crash that killed his wife and injured her 10-year-old daughter.
The man allegedly grabbed the car's steering wheel from the passenger seat, making the car crash through a mailbox, a utility pole, and finally into a tree. His wife, in the driver's seat, died at the scene. Currently booked at the Gwinnett County Jail on felony involuntary manslaughter and misdemeanor reckless conduct charges, the man intentionally grabbed the steering wheel, according to police investigators. His motive for doing this, however, remains under investigation.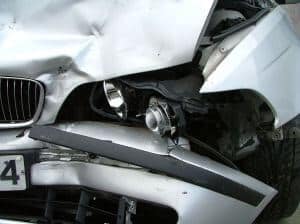 With this limited information it is impossible to know whether the man grabbed the steering wheel in a vain attempt to control the car on slick roads, or whether he acted belligerently in the heat of an argument, or even whether the act was intentional and premeditated. There are too many variables to be completely certain. As a Lawrenceville car accident attorney I have seen many cases, and any of these motives is plausible. It will be interesting to see what this investigation uncovers.

Meanwhile, I would warn Gwinnett County drivers to stay vigilant on the road, particularly in inclement weather. Sometimes rain is all it takes to send a car skidding off the road or into another car. Other times, it makes an unsafe situation all the more unsafe. Reckless drivers–and passengers–are always a hazard, and the rain is sometimes too easy to blame.
If you or a loved one have been critically injured or killed in an auto accident , you need to know what your rights are and how to recoup your losses. At the Law Offices of P. Charles Scholle, P.C., we are here to help you do just that. With offices in Duluth, the Perimeter and Buckhead, our goal is to ensure that you get the maximum compensation for all your losses, so you can recover from injuries to your body and your wallet and start living again. For a free, confidential consultation, please contact us today.